Here Are the 5 Best Dog Foods for Beagles
13.12.2021.
Every product and service on World Dog Finder is independently selected by our editors, contributors, and experts. If you purchase something through our links, we may earn a referral fee. Learn more
---
Beagles are one of the breeds that made a successful career change. These dogs used to be one of the best hunting dogs. These days, Beagles are family pets that love nothing more than to spend time with their family, sniff, and play. If you are a Beagle owner, you probably know how important it is to provide them with the best possible nutrition. However, picking the best dog food for Beagles can be tricky.
When deciding what dog food to give to your Beagle, you should talk to your vet. Ask for their advice and experience. They can always share their knowledge and tell you which dog food they think might be the best for your dog. If you don't want to do that, you'll be happy to hear we did the research for you. World Dog Finder spoke to different vets and Beagle owners to make this list of best dog foods for Beagles.
The best dog food for Beagles
Orijen is one of our favorite dog food brands, so we were pretty happy when vets and Beagle owners agreed and said Orijen Regional Red is one of the best things you can get for your Beagle. This dog food uses beef, wild boar, lamb, goat, and mackerel as its primary protein sources. This is not something many dog food brands can boast about. So many high-quality protein sources will give your dog all the support it needs for the most active part of its life. However, the slight downside is the higher price.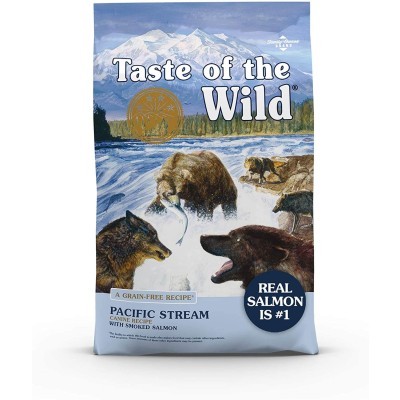 If you're looking for the best dog food for Beagles that comes at a more reasonable price, you might want to consider Taste of the Wild Smoked Salmon. This is a salmon-based food that gets the majority of its protein from this fish. This might be ideal for very active dogs because the higher amount of protein will allow your Beagle to build up healthy and strong muscles. Salmon is also packed with omega fatty acids, making it ideal for the dog's skin and coat health. This is an excellent recommendation that comes at a reasonable price.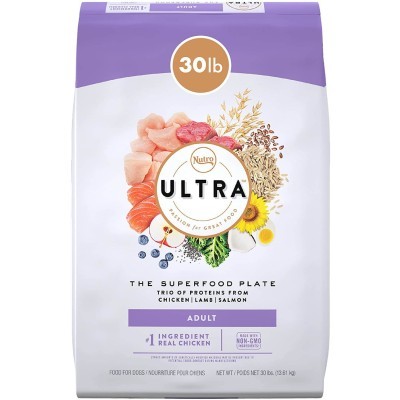 If you have a tighter budget for your dog but still want to get the best value for money, you should get NUTRO ULTRA Adult Dry Dog Food. This recipe includes chicken, lamb, and salmon, making it very palatable to a hound like the Beagle. Nutro is actually a pretty good dog food, and sometimes, Beagle owners overlook it. This is also dog food for adult Beagles, so it contains a decent amount of crude fats, which is a fantastic energy source. We can guarantee your dog will love this food.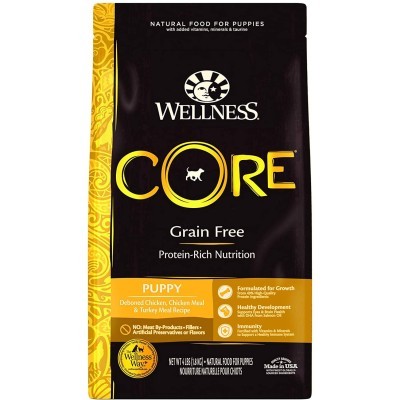 According to Beagle owners, the Wellness CORE Grain-Free Dry Puppy Food is the best choice for Beagle puppies. This dog food's main ingredient is chicken. It also includes chicken meal, deboned turkey, and enough chicken fat that will allow your puppy to have plenty of energy to explore the world around them. Beagles are prone to obesity, so make sure you control the amount of food you give them. This is a fantastic choice for puppies, and owners seem to be pretty happy with Wellness.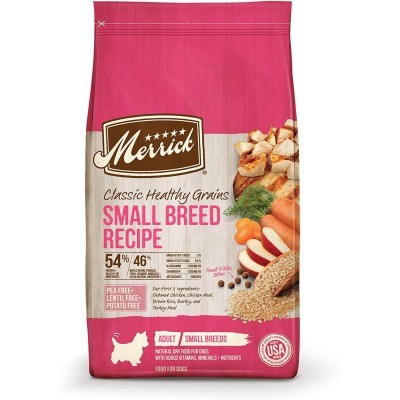 Merrick Classic Healthy Grains Dry Dog Food is pretty good. It has a recipe for small breeds, but there are also options with lamb, beef, chicken, or salmon. This recipe gets its protein from chicken and turkey, two of the most common protein sources in dog food. They are relatively inexpensive, so the manufacturer can keep the dog food at a reasonable price. This is a grain-inclusive food, which is not bad since grain can be very good for our dogs.
How to choose the best dog food for Beagles?
There are a few things you should consider when choosing the best dog food for Beagles. Like we said earlier, talk to your vet and ask for their advice. All dogs are individuals, and just because something works for one Beagle doesn't mean it will work for the other. Here are some of the things you should consider when choosing the best dog food for your Beagle;
Dog's age
Puppies and senior Beagles don't have the same nutritional needs. It is best if you can choose age-appropriate dog food. The recipes will be different, but they will provide exactly what your dog needs at that life stage.
Ingredient list
No matter which dog food you choose for your Beagle, you should read the ingredient list. Make sure the ingredients are clearly listed and easily understandable. Avoid meat by-products, artificial colors, preservatives, or taste inhibitors.
Food's origin
We don't want to be snobby, but some countries don't have strict enough laws regarding dog food production. We will always pick dog foods from the USA, Canada, New Zealand, Australia, Western Europe, or Scandinavia.
World Dog Finder team