6 Best Dog Food For American Bully | Puppy, Adult & Senior
14.08.2022.
Every product and service on World Dog Finder is independently selected by our editors, contributors, and experts. If you purchase something through our links, we may earn a referral fee. Learn more
---
Choosing the right food for your dog could be tricky, especially if you own a breed that is not one of the most popular ones. American bullies are a relatively new breed that wasn't recognized until 2004. This dog breed is known as a healthy one, but they still need good and healthy food to keep the good shape.
These dogs are muscular and strong and require proper nutrients from their food. When looking for the best food for American Bully, you should consider food with natural ingredients, full of protein and fat.
Take note that your dog's nutritional needs will change as he ages. You can't expect your puppy, adult dog, and senior to eat the same food. So, depending on how old your American Bully is, here are our 6 recommendations for the best dog food for American Bully.
Best dog food for American Bully puppy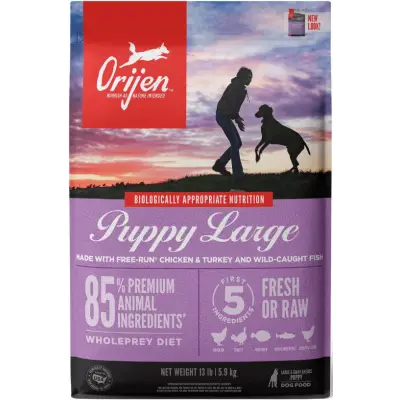 This dry puppy food is formulated to provide your puppy with the optimal nutrition it needs at each life stage. A biologically suitable diet rich in protein and fat from various animal sources is generally recommended for large breed puppies. The poultry, fish, and eggs used in this mouthwatering dish come from free-range, organic sources, and the chicken and turkey are either fresh or raw. WholePrey animal materials, including organs and bone, are used in this recipe, and together they make up 85% of the total quality animal ingredients.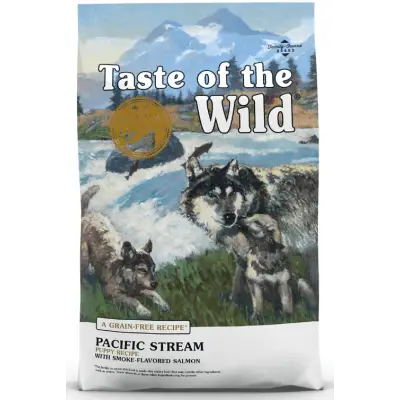 In this dog food, novel proteins like salmon, peas, and sweet potatoes provide the highly digestible energy your developing puppy needs. Real fruits and vegetables and dried chicory root provide natural antioxidant support, and these ingredients help promote healthy digestion. Complete and balanced nourishment with that savor of the wild your pet can't get enough of, thanks to the chelation of essential minerals with amino acids for optimal absorption and benefit.
Best dog food for adult American Bully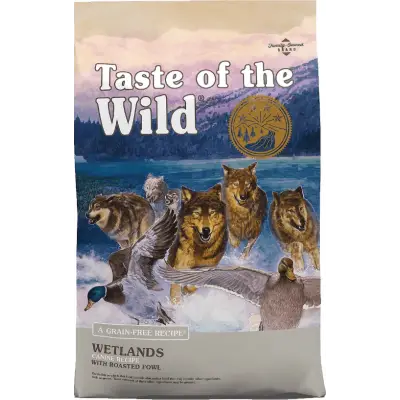 New scientific evidence shows that dogs and wolves are genetically related. With this Grain-Free Dry Dog Food, you can provide your dog a healthy, grain-free diet without denying him the meat and other natural proteins he craves from his wolf days. This grain-free dish is made with energy-rich sweet potatoes and peas, protein-rich genuine roasted and smoke-flavored chicken, and the anti-inflammatory nutrients found in fruits and vegetables that your four-legged explorer needs to maintain a healthy lifestyle.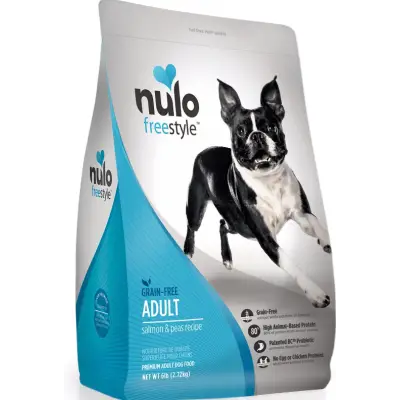 Eighty percent of the protein in this recipe comes from animal sources, which means more amino acids for muscular power growth. You can rest assured that your best friend is getting the proper nutrients thanks to the low-glycemic-index ingredients and cutting-edge probiotics.
Best dog food for senior American Bully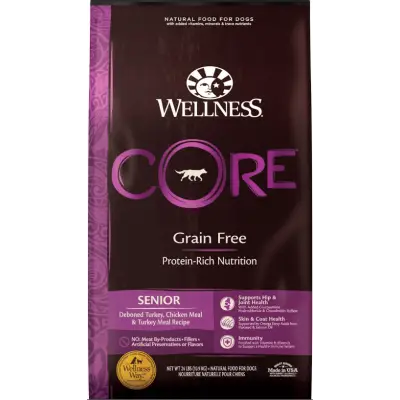 The antioxidants, probiotics, and taurine in this grain-free dry food for senior dogs are designed to support the health of the dog's entire body. It is made with cutting-edge natural nutrition, fusing high-quality protein sources with nutrient-dense superfoods to create a delicious flavor that canines go crazy for. Glucosamine and chondroitin are added to this dry dog food to support healthy joints and hips, while omega fatty acids promote a healthy, glossy coat.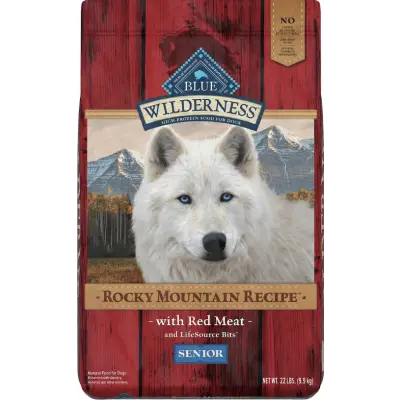 The meat, veggies, and fruit in this dog food are all of the highest quality. This high-protein food for senior dogs won't upset their stomach because it doesn't contain any poultry, by-product meals, corn, wheat, or soy.
World Dog Finder team