Best Dog DNA Tests [Most Accurate]
22.04.2021.
Every product and service on World Dog Finder is independently selected by our editors, contributors, and experts. If you purchase something through our links, we may earn a referral fee. Learn more
---
If you adopted your dog from a shelter, you probably know that their ancestry can be a bit of a myth. We can never be absolutely sure where they come from, and mixed dogs rarely have any documents about their lineage. If you think that knowing your dog's genetics is not that important and the only thing you worry about is giving them a good home, you might be in for a surprise.
Why is DNA testing important?
It might not seem much, but knowing your dog's DNA and exact ancestry could be more important than you might think. Recent studies have shown that certain types of cancer are found in mixed dogs more often than in pureblooded dogs. The dog's genes might determine the treatment result and the best drug choice. Herding and shepherding breeds can be susceptible to certain medications, and they should avoid taking them.
Certain large breeds are prone to skeletal deformations due to their growth spurt, and it would be a great idea to know if a mixed dog's owner needs to keep an eye on a developing problem they might otherwise overlook. The more information you have about your dog, the better.
What to look for in a dog DNA test?
Picking up the best dog DNA test will depend on several different things. Not all tests are the same, and they can be tailored for your specific needs. Make sure you know what answers you are looking for. That will significantly help you choose the best DNA test for your dog. Here are the most important things to look for in DNA tests for dogs;
Goal
Think about the goal of the DNA test. Some might tell you basic information about your dog, like their lineage or ancestry, but others can be more in-depth and tell you how certain strains can affect their overall temperament. There are dog DNA tests that will let you know if your dog is prone to any diseases or deformations.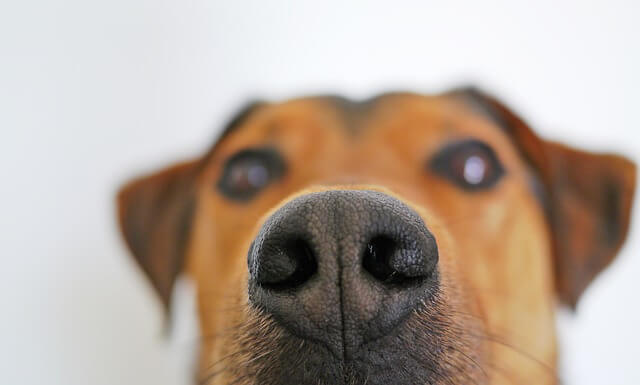 Learning the answers
Different DNA tests deliver answers at different speeds. Some might give you the answer in a matter of weeks, and other companies can take up to months to deliver. The urgency should play a role in selecting an optimal DNA test.
Accuracy
Not all DNA tests are the same. Some are not as reliable as others, and some dog tests can be as close as perfect as it gets. No test is 100% accurate, and there is always a possibility of a mistake happening, but some can come pretty close.
Here is the list of our picks for best dog DNA tests.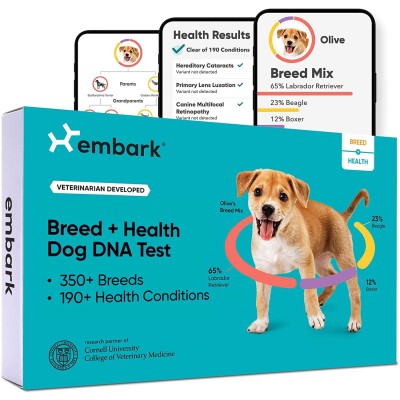 The best overall dog DNA test is undoubtedly the Embark Dog DNA Test. Many dog breeders use Embark for health testing and in the process of selecting the best possible mate for their dogs. Embark partnered with Cornell University College of Veterinary Medicine in the hope of delivering the most accurate and fast DNA results. The guys at Embark will take about 2 - 4 weeks to deliver the results, but you can always visit their website and check the process being made with your test. They have a social component as well. You can connect to other owners that tested their dogs with this test, and the tests showed your dog might have a relative you don't know about. We tried Embark, and we couldn't be more satisfied with the level of service.
Pros
Status report
Accurate
In-depth analysis
Cons
The wait is usually a month
Some owners reported getting other dog's results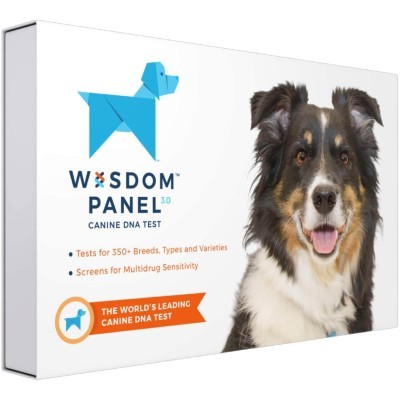 If you share your home with a mixed dog breed and you are not entirely sure which breeds are in their heritage, then your best option is probably the Wisdom Panel 3.0 Breed Identification Dog DNA Test Kit. It offers DNA information about 350 dog breeds, which is more than other dog DNA tests. Plus, Wisdom Panel's test is cheaper. The test has two swabs that you will use to take a sample with. The swabs are for inside the dog's mouth, and there is a catch - your dog shouldn't chew, lick, or eat anything a couple of hours before you take the samples. The results usually come in three weeks.
Pros
Accurate
Prepaid postage included
Relatively easy to use
Cons
Some owners reported certain mistakes after the second test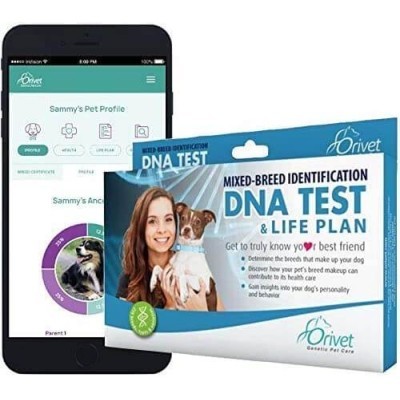 Learning about your dog's ancestry and exact DNA is more important than you might think. It can give you a clear insight into specific health issues you'd want to keep an eye on. Orivet Dog DNA Test offers you a unique insight into your dog's DNA, and one of the best things about this test is that you get a personalized Life Plan for your dog. That is a piece of useful information you can share with your vet. It can also let you know what health test your dog should take.
Cons
Some owners reported inconclusive results
Long time for results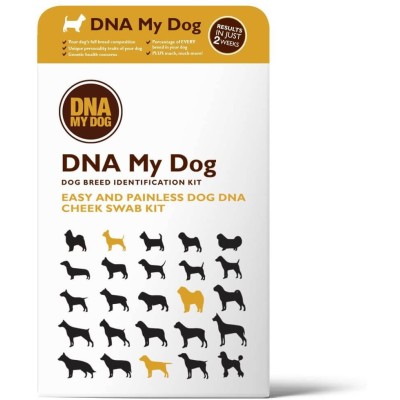 If you don't want to wait and pay a lot for a DNA test for your pet, then DNA My Dog test might be an excellent option for you. Unlike other test kits, this one will get you the results in about a week. However, the information this DNA test can provide is somewhat limited. You can get the general breed composition in your mixed breed dog. They can give you general information about these breeds' character traits, but you shouldn't expect too much. If you are looking for basic information about your dog's DNA, this will be more than enough.
Cons
Not to deep
General information
World Dog Finder team