10 Best Christmas Presents for Your Dog
26.11.2021.
Every product and service on World Dog Finder is independently selected by our editors, contributors, and experts. If you purchase something through our links, we may earn a referral fee. Learn more
---
The holiday season is coming pretty soon, and you don't want your dog to feel excluded. We spoil our pups year-round, but Christmas is when we allow ourselves to really go overboard. The whole family will get something under the Christmas tree, and you can be sure we will include something really nice for our dog.
If you're anything like us, you will most likely do the same. Dogs are a part of the family, so why wouldn't they be included in the beautiful Christmas morning tradition. The dog will certainly feel happy and excited, especially if they get some kind of special treat. If you'll include something for your dog, but you're still not sure what it will be, here are a few recommendations for the best Christmas presents for your dog you can pick;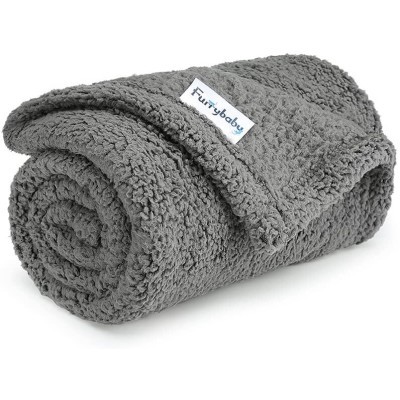 If there is something we all have in common for the winter, it's the love of warm blankets. You might have a warm blanket that makes curling up in front of the TV incredibly cozy. However, if you want to get one for your dog, the furrybaby Premium Fluffy Fleece Dog Blanket might be the right choice. You can pick a single or a double layer, 4 different sizes, and 10 colors. There is something for everybody, and you can be sure your dog will love curling up and napping in their new favorite blanket.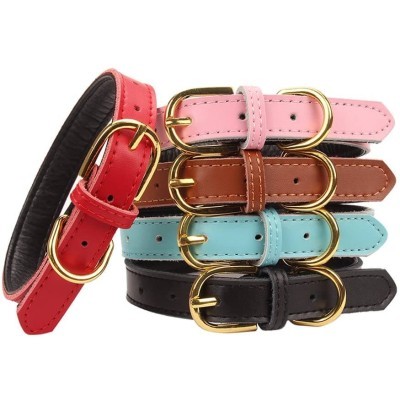 Leather gifts will surely be appreciated by your friends and family members, so why not spruce up your dog's style with the Aolove Classic Padded Leather Collar. Not only does this collar look good, but it also comes with a reasonable price tag. There are 10 different colors available, but the only issue might be that sizes only go up to Medium. This is a perfect gift for small and medium-sized dogs.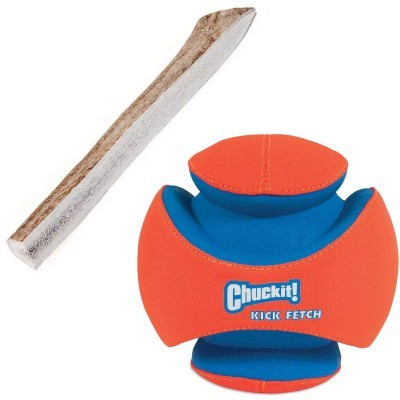 We buy our dogs a new toy at least once a month, so for Christmas, we might decide to get them something we might not usually get. The Chuckit! Kick Fetch Ball Toy + Elk Antler Dog Chew bundle is a great gift! It includes a large ball you can play kick fetch with, and elk antlers dogs simply love to chew. Surprise your dog with a bundle of toys for the most festive time of the year!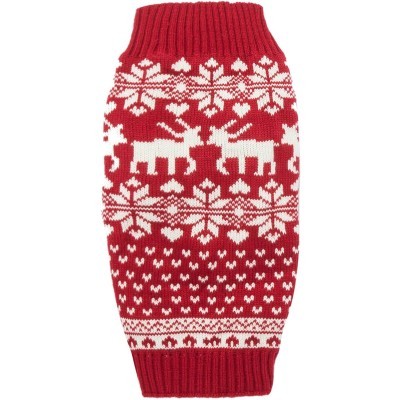 We are suckers for a good Christmas sweater. The Lanyar Dog Reindeer Sweater is ideal for all dogs that don't like being cold, and you can enjoy the style that comes with this sweater. It is made from acrylic, so your dog shouldn't have a problem wearing it. Another great thing about this dog Christmas sweater is that you can simply throw it in the washing machine when it gets dirty. It comes in 6 sizes, and make sure you check the manufacturer's size guide before placing an order.
We all want our dogs to be as comfortable as possible. One gift all dogs will certainly enjoy is the Best Friends by Sheri OrthoComfort Sherpa Dog Bed. This bed is as comfortable as they come. The material will reflect the dog's body temperature making it very warm. Is there anything better than staying in a warm bed on those cold winter mornings? You can provide your dog with the same comfort you have with this amazing dog bed.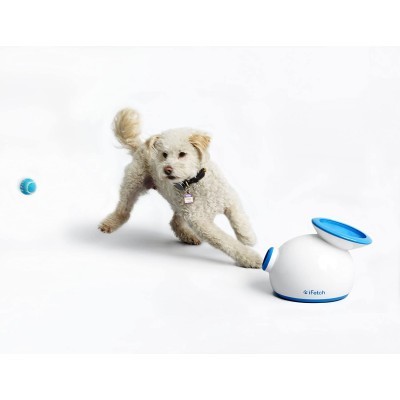 If you have an energetic dog that loves playing fetch, the iFetch Interactive Ball Launcher for Dogs is the ideal Christmas present for your dog. You will have to teach your dog how to use it, but once they learn it, you can be sure your dog will absolutely love it. There are two sizes; one will launch mini tennis balls, and one will launch standard. It is a fantastic product once your dog gets used to it. With this launcher, the game of fetch can last for hours, and you don't have to lift a hand.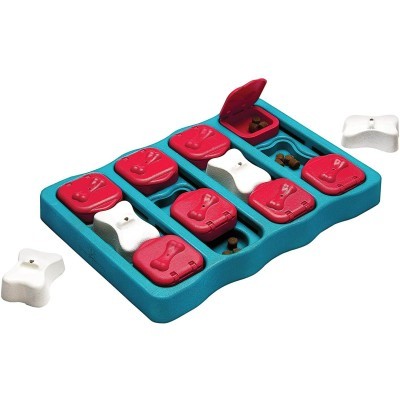 If you have an intelligent dog that can easily get bored, one of the best gifts you can get them is - mental exercise. Dogs that strain their brain will be happier and well-behaved. One of the best choices is the Nina Ottosson by Outward Hound - Interactive Puzzle Game. The compartments will hold treats or kibble, and your dog will have to think about how to reach them. It will provide your dog with hours of fun and mental exercise.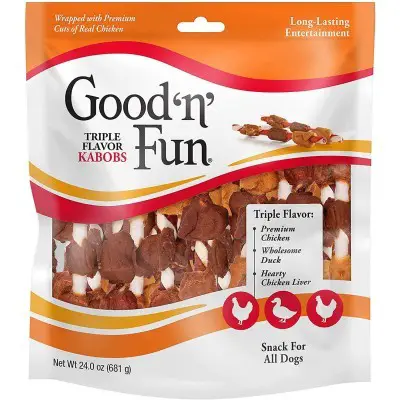 Our dogs get basic dog treats all the time, but Christmas is time for something special. If you want to treat your dog to something they might not get all the time, get them the Good'N'Fun Triple Flavored Rawhide Kabobs for Dogs. This is as good a Christmas present for your dog as it gets. This rawhide treat is wrapped with real meat, and you know dogs love that. This one contains chicken, pork hide, and duck. Give one to your dog and watch them enjoy their seasonal treat.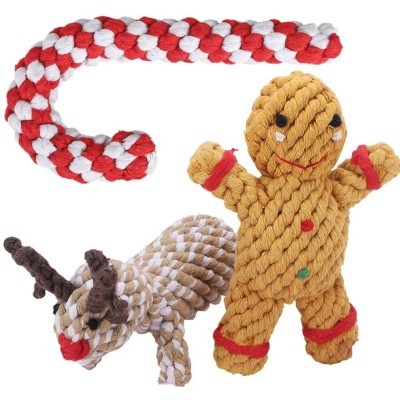 This Christmas, you can have your dog play with Christmas-themed dog toys. The BurgeonNest Rope Dog Toys are not only festive but are also durable. These rope toys embody the Christmas spirit, and you can easily let your dog join the festivities. All five toys are made from high-quality cotton fiber, so your dog's teeth are safe and might even get cleaned during play. A great Christmas present for your pup.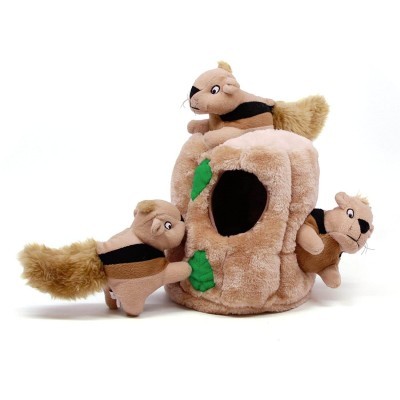 We love Outward Hound's products, and their Hide-A-Squirrel Squeaky Puzzle Plush Dog Toy is amazing. Not only will your dog engage their body, but it will also have to think about how to get the squirrels out of the tree trunk. The squeaker will keep your dog interested, and the high-quality materials will make sure the toy doesn't break immediately.
World Dog Finder team