10 Best Bones for Dogs
16.01.2022.
Every product and service on World Dog Finder is independently selected by our editors, contributors, and experts. If you purchase something through our links, we may earn a referral fee. Learn more
---
If you're a dog owner, you already know how much your dog loves chewing. It's one of their favorite things! What better to give your dog than a nice juicy bone to chew on? However, before you simply throw your dog the first thing you come across, there are a few things you should think about. Make sure the bone is safe and comes from a trusted manufacturer. Here are the best bones for dogs;
The best bones for dogs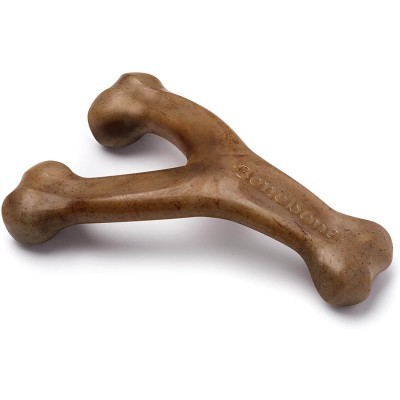 If you're looking for a bone chew toy that will last for weeks, look no further than Benebone Wishbone Durable Dog Chew Toy. This dog bone toy is made with real flavors. You can choose bacon, turkey, or peanut butter, so you can be sure your dog will love it. It is a great pick that will keep your dog busy for a long time.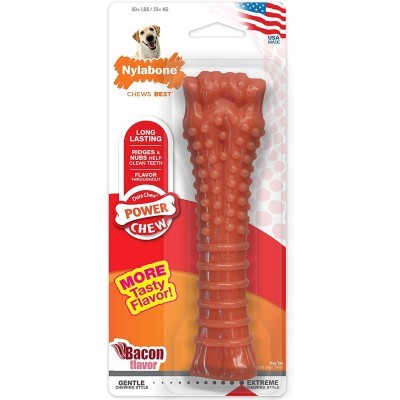 The second-best option for dogs that love chewing bones is the Nylabone Power Chew Dog Bones. Like our TOP PICK, this one also comes in different flavors. There is the original, peanut butter, bacon, and chicken. This toy is specially designed for aggressive chewers, so even your strongest breeds can chew on it for weeks.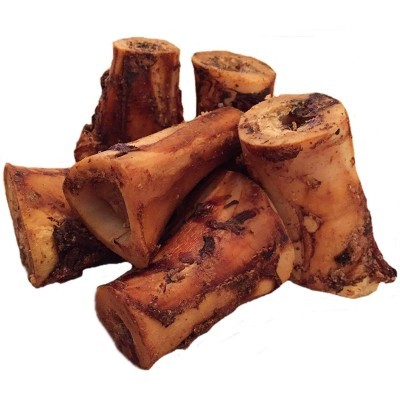 If you're looking for a real bone your dog can chew on, the K9 Connoisseur Single Ingredient Dog Bones are the right product for your dog. These are real, grass-fed cattle bones that contain only one ingredient. These dog bones are locally sourced and produced right here in the USA. The best thing is - you can be absolutely sure your dog will love it.
Another product many dog owners recommend is Rachael Ray Nutrish Soup Bones. This is more of a chewable treat than a bone, but your dog won't mind the terminology. The treat has a meaty center and a durable outer layer that will keep them busy for hours. These products are made in the US, and they don't contain meat-by products or artificial flavorings.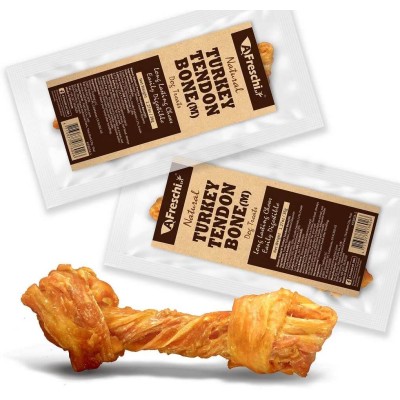 If your dog loves rawhide chews, you might consider this tasty alternative. The AFreschi Turkey Tendon for Dogs is made of turkey tendon, which is tough to chew through, but the dog will love the taste. It is a durable chew toy that becomes a delicious treat once your dog manages to chew it. It is an excellent, recommendation and we even use this treat for our dogs.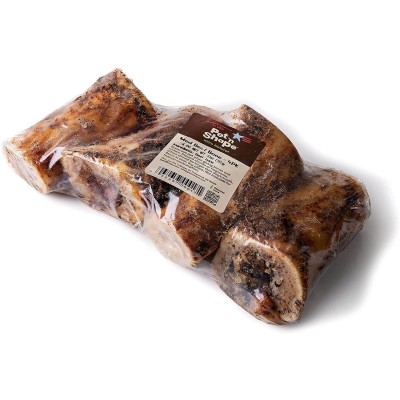 If you prefer giving your dog a real bone, the Pet 'n Shape Beef Bone Treat is precisely that. These reel beef bones are sourced and roasted to perfection right here in the USA. Your dog will satisfy its natural chewing instinct and get all the benefits real bones can provide. This treat is packed with protein and contains no artificial preservatives, flavors, or colorings.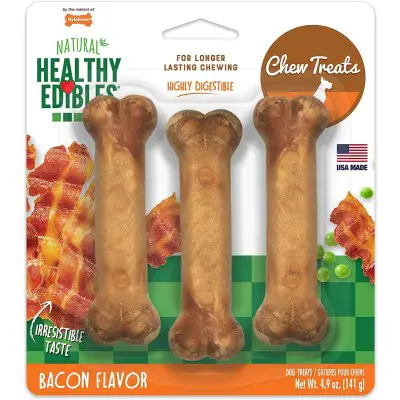 If you want to give something that will occupy your dog for hours, but you don't have to worry whether they will eat a piece of their treat, the Nylabone Healthy Edibles might be just what you're looking for. Even veterinarians across the US agree that this is a great chew toy/treat to give your dog. However, be careful not to give too much to puppies because they have delicate stomachs and a developing GI system that could get upset.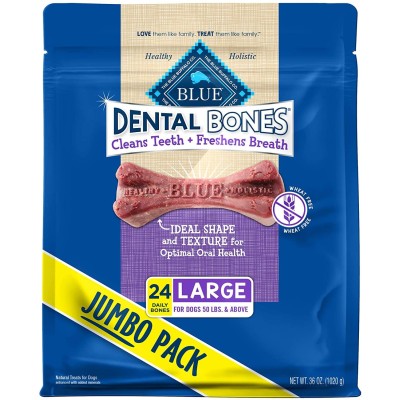 There are different dog bones you can give your dog to help with their dental hygiene. The Blue Buffalo Dental Bones are one of those treats. These are dental chews your dog will absolutely adore. Not only are they tasty, but they are also fantastic for scrubbing plaque from your dog's teeth. These treats come in 4 sizes, so there is something for Pomeranians and Great Danes.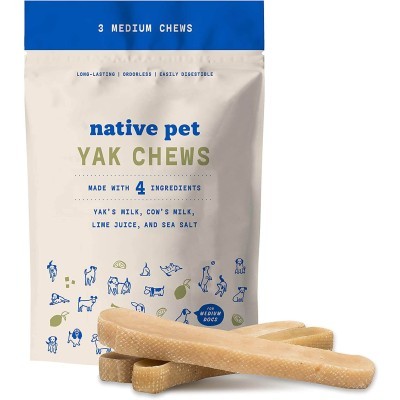 This might not be your traditional dog bone, but it has the same role. The Native Pet Yak Chews for Dogs are long-lasting chewable treats that will entertain your dog for hours. It only contains three ingredients - yak and cow milk, salt, and lime juice. The amounts of the ingredients are safe for dogs, and they usually love the taste. It is a healthy chewable treat your dog will love.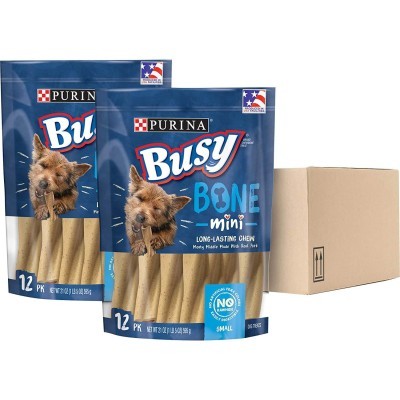 Dogs love chewing bones, and this will quickly become your dog's favorite chewable treat. The Purina Busy Bone Dog Chew is delicious and healthy. It contains rice, brewer's yeast, and wheat, so this is not a good option if your dog has gluten allergies or dietary restrictions. However, if your dog can safely eat these treats, you will notice how much they'll enjoy them.
World Dog Finder team