American Journey Dog Food Reviews - All You Need To Know
06.08.2021.
Every product and service on World Dog Finder is independently selected by our editors, contributors, and experts. If you purchase something through our links, we may earn a referral fee. Learn more
---
Store brands are nothing new, and American Journey is a dog food brand developed by a huge online dog food retailer Chewy. Generally speaking, here at World Dog Finder, we are not the biggest fans of buying dog food made by retailers.
However, after a closer American Journey dog food review, we can say they might be the first exception we encountered. If you are looking to change your dog's usual diet, we hope this short American Journey dog food review might be helpful.
American Journey dog food
As we already said, American Journey dog food is Chewy's brand of dog food. Our main issue with store brands is the exact reason retailers usually decide to make their food. Dog food usually has excellent profit margins, and retailers see a clear opportunity to make extra money. However, most have no tradition or sufficient expertise in canine nutrition.
This might not be the case with American Journey. They have gathered a team of expert nutritionists and vets that have made pretty decent dog food. There is one thing we don't really like, and it is the fact that we don't know where their food is being produced. Another potential issue is that many store brands have limited availability.
The good news is that Chewy is available across the US. After PetSmart acquired them, their dog food brand became available in stores and on PetSmart's website.
Advantages and recipes
One of the most significant advantages American Journey has, especially on Chewy, is its price. Since this is their own brand, Chewy has been very flexible with the cost of the food. They often offer discounts, which is fairly important to many dog owners. Besides the very attractive price tag, the recipes and quality of this dog food seem pretty good.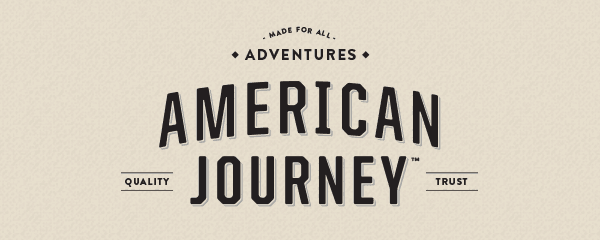 American Journey has 14 different dry dog food recipes, which include high-quality animal protein and other necessary nutrients. Here are all the recipes you can find;
You can use the links to check the availability, sizes, and rating of these dog food recipes. Plus, each description includes a detailed ingredient list, which is very helpful if you have a dog with dietary restrictions or preferences.
American Journey recall history
American Journey dog food started in 2017 and is a relatively new dog food brand. So far, there weren't any food recalls associated with American Journey. The lack of recalls is not that surprising.
A third-party manufacturer produces the food, so there is no way of knowing if there were any incidents with this brand. All that is available about food manufacturing is that it is produced in Kansas, and most of its ingredients are sourced in the US.
Our recommendations
If you are interested in getting your dog on the American Journey diet, there are a few recipes we would like to pick out. These recipes have great reviews, and their ingredients seem healthy and beneficial.
This is something we would consider even for our dogs. Here are our top three American Journey recommendations;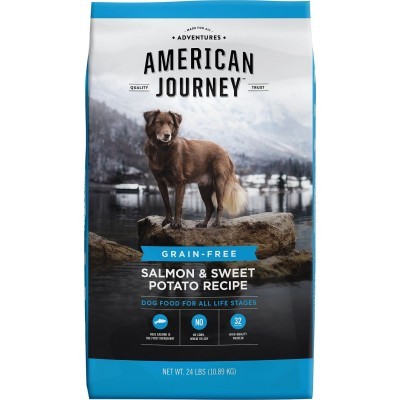 Our top pick is the American Journey Salmon & Sweet Potato. We are big fans of dog foods that use salmon as their main protein source. Salmon is packed with omega fatty acids, which are highly beneficial to the dog's skin and coat. Plus, if you have a senior dog, omega fatty acids can do wonders for their joints. This is a grain-free recipe packed with fiber, high-quality protein, DHA, vitamins, and minerals. If you want to change your dog's diet, this might be a great choice.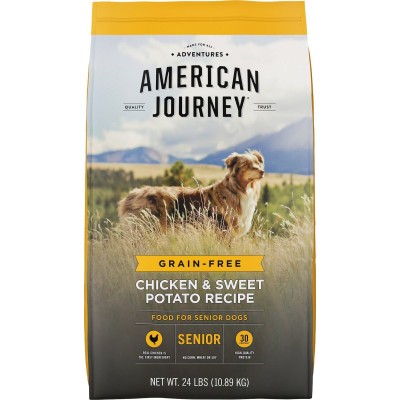 If you have a senior dog that needs a special diet, you might want to consider American Journey Senior Chicken & Sweet Potato. Senior dogs need more protein and less fat, which makes this dog food a great choice. One of the special ingredients this dog food includes is coconut oil. The medium-chain triglycerides support the aging brain, and antioxidants will help protect your dog's body from free radicals. It is a high-quality dog food that you can be pretty happy with.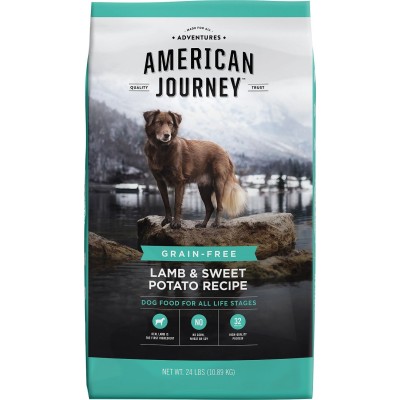 Chicken can be a common allergen, so many dog owners look for alternative protein sources. Lamb is a high-quality protein source, so if you want to change up your dog's diet a bit, you can try out this dog food. The American Journey Lamb & Sweet Potato includes chickpeas, which will ensure your dog gets long-lasting energy and fiber. This food also includes blueberries, kelp, and carrots, which means your dog gets all the fiber, antioxidants, and phytonutrients they need.
World Dog Finder team