Meet The Newest AKC-Recognized Breed - The Biewer Terrier
---
The American Kennel Club hit the 2021 ground running, and on January 4th, they have fully accepted and registered the Biewer Terrier as a part of their Toy Group. If you think these dogs look a bit like their more famous cousin, the Yorkshire Terrier, you are right. This is a breed that came to life from two Yorkies with recessive genes.
If you are like us, and you are a Toy breed fan, you'll love the adorable little Biewer. They combine all the best traits from terriers and companion dogs from which they were created. Here is what you need to know about AKC's 197th registered dog breed.
How did Biewers come to life?
The history of the Biewer Terrier starts in the 1980s when two German breeders, Gertrud and Werner Biewer, started breeding tricolored Yorkshire Terriers. Apparently, they bred two piebald Yorkies which had a litter of the first Biewer Terriers ever born.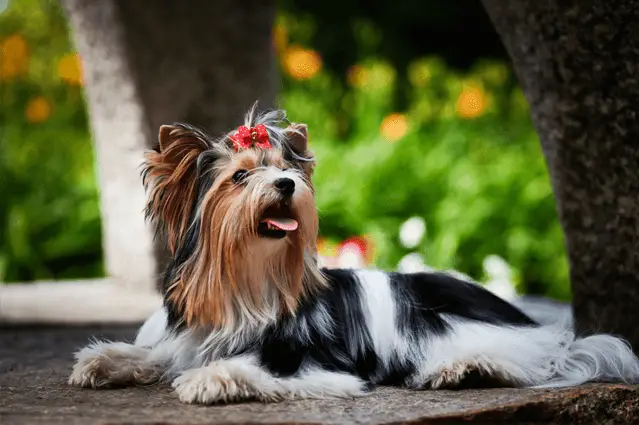 Their first breeder, Mrs. Biewer, named these dogs different names, but none of them stuck. First, she named them "black and white Yorkshire Terrier" and later "Biewer Yorkshire." Luckily, their vet friend told them their idea to call the newly created versions - the "Biewer Terrier." As we know now, the name stuck, and the Biewer Terrier had a major milestone at the start of 2021.
The 2007 Mars Veterinary study turned things around for these dogs, and according to AKC,
"Mars Veterinary geneticists, studied the DNA from 10 Biewer Terriers and determined that it was a bonafide breed, stemming from the dominant traits of four others – Yorkshire Terrier, Maltese, and Havanese/Bichon Frise – making it the first breed in history to be recognized as a purebred as a result of a genetic study."
Road to recognition
The Biewer Terrier was recognized rather fast. Much older breeds had trouble being accepted by the AKC, and in only 17 years passed from first specimens arriving in the US to the full AKC recognition. It is a record and it was achieved because of two breeders - Myrna Torres and Gayle Pruett.
Myrna Torres is the president of the Biewer Terrier Club of America and Gayle Pruett is the vice president. Pruett is the first person to ever import Biewers into the US in 2004 and set up the first US breeding program.
Torres's daughter was looking for puppies online and discovered the rare Biewer Terrier which piqued Tores's interest. She contacted Pruet and the two have started their historical collaboration that resulted in Biewers being fully recognized by the most prestigious cynology association in the world.
Placing Biewers into Toy Group
When it comes to small terriers, the question is where to place them within the seven established AKC groups. The groups are
Toy
Sporting
Hound
Terrier
Non-sporting
Working
Herding
With the addition of Miscellaneous and the Foundation Stock Service for breeds that are awaiting full recognition. The Biewer checked both boxes; Terrier and Toy. The key was their character.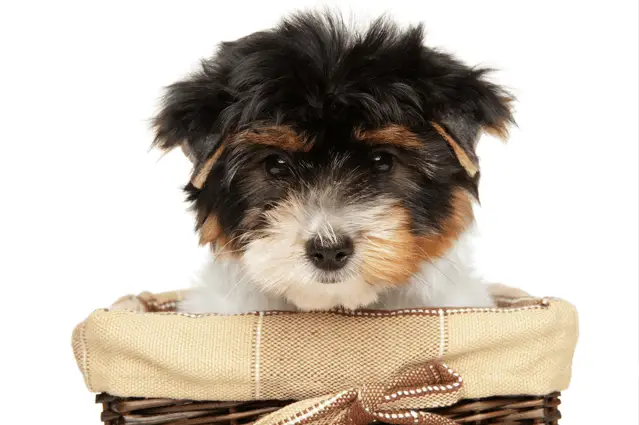 These small dogs have some typical terrier characteristics and can have a strong prey drive with plenty of energy. Don't let their small stature fool you; these adorable little dogs can go toe-to-toe with the most energetic adventurers.
The "ruling" characteristic was their love for their owner's lap. That is their most dominant character trait and that is why the Biewer was placed in the Toy Group.
Interested in learning more about the Biewer? Check out the full Biewer Terrier breed profile.
Getting a Biewer Terrier
Getting any breed should be a meticulous process you shouldn't approach nonchalantly. Already shady breeders started using these dogs for their personal gain and started offering poorly-bred dogs with no health tests.
Torres and Pruett warn future owners about these issues and say that buyers are responsible for getting a healthy dog. If a breeder cannot show you recommendations or health tests, run away from them.
Getting a new and popular dog breed might take some time, so be patient for your future dog's sake. They also mention that show-quality dogs go for $3,500-$4,000, while pet-quality dogs can be found in the $1,000-$2,500 range.
We can say that we are happy the Biewer Terrier got its recognition and we will watch the development of the breed closely for the foreseeable future.
World Dog Finder team