Interview with Georgiy Onishchenko
---
As the world is in shock because of the current situation with the Covid-19 and many cynology events and dog shows are canceled or postponed, we took this opportunity to talk to one of the biggest names in the cynology world – current president of the Ukrainian Kennel Club –Mr. Georgiy Onishchenko.
1. You are an active member of the cynology community for nearly 30 years and you have owned many dog breeds such as Caucasian Shepherds, Central Asian Shepherds, Rottweilers, and Yorkshire Terriers. What would you say was your favorite breed and why?
To begin with, I was born in the year of the dog by the Chinese calendar and my whole life has always been connected to dogs, not only pure-bred ones but also of mixed breeds, as well as East European Shepherds and German Shepherds, West Siberian Laikas and many others.
2. Do you personally have a favorite dog breed (out of all dog breeds)? What would you say is most special about that breed?
For the moment, except for the breeds you mentioned, we have American Akitas and Shiba.
The breed I like the most is Central Asian Shepherd. I saw this breed for the first time back in 1986 during my business trip to Afghanistan. They conquered my heart and over time, as soon as the opportunity arose, we got our first dog of this breed at home.
Why? Because I like large powerful dogs that can guard, protect, and behave as a true member of the family. They are great with children, very easy to be trained, they have so many wonderful unrevealed qualities and talents.
I have always admired when my son, who was about 5 – 6 years old at that time, was playing with our first Central Asian male Sher Khan. No matter what our kid was doing to him, he never tried to growl, or bite, or show any kind of aggression.
Here is another example. My friend had a Central Asian and a little kid. Once the boy was playing in the yard and walked to the place where the firewoods were stored. The dog, who was passing by, pushed the boy away. My friend saw it and started scolding the dog, teaching him how to behave with little children. Sometime later he saw that the dog was throwing up some kind of a rope. Walking closer he saw it was a snake. The dog saved his son from a snakebite!
One can mention a great number of such kind of cases with Central Asians. They are very smart, loyal, and noble dogs. Besides, they are naturally wonderful guards. They protect houses, their owners, children, they really feel care, they know what their owner wants, they can never be annoying. They are very reliable dogs. This is an ideal breed for a private house.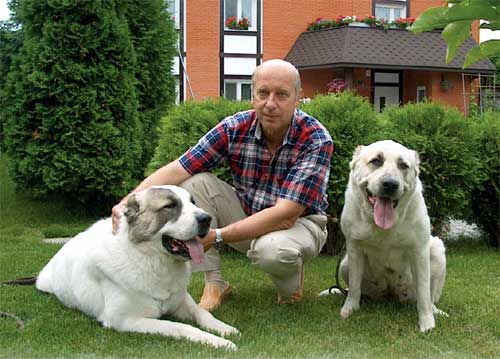 3. You are the owner of a famous kennel called "Koncha Zaspa" and won many prizes with your dogs. What would you say is your most favorite prize and title and why?
The most significant title in our kennel is connected to our renowned Central Asian male Tahir iz Marjinoy Roschi, aka Tahir. He received this title at the prestigious specialty "World Cup", "Heritage of Homeland" which used to gather more than 300 dogs of this breed in the ring. It was an impressive achievement for a kennel. Tahir was a unique dog! He gave magnificent offsprings who are being used in breeding till today.
In one of the litters, where there were 6 puppies, all 6 received the title of the International Beauty Champion (CIB).
4. What are your main concerns about the future of dog shows in Ukraine when thinking about this pandemic we are living in?
Coronavirus has greatly influenced our life in general and has affected cynology as well, especially the dog shows. During the quarantine, most people had to stay at home. All public events, including the dog shows, were banned.
As soon as the quarantine conditions were softened we decided to resume our shows and at the end of June, the first dog shows were held in Odesa and Kharkiv.
They were held in compliance with all safety measures and the results pleased us and exhibitors a lot.
The main complication of the present days is the closure of the state borders due to which for the moment, we cannot invite foreign judges, and exhibitors from abroad cannot participate in our dog shows so far.
Today we have all the authorizations for holding double international dog shows at the end of August in Kyiv, we hope that the situation will improve by that time and we will have a chance to organize everything at the highest level.
I believe everything will end soon and the dog shows will return to their previous level.
5. Has the UKU been successful in transitioning to new ways of working (digitalization)?
I cannot tell that we have already completely switched to the new ways of work but we are developing our software to cover all the "digital" needs of our work.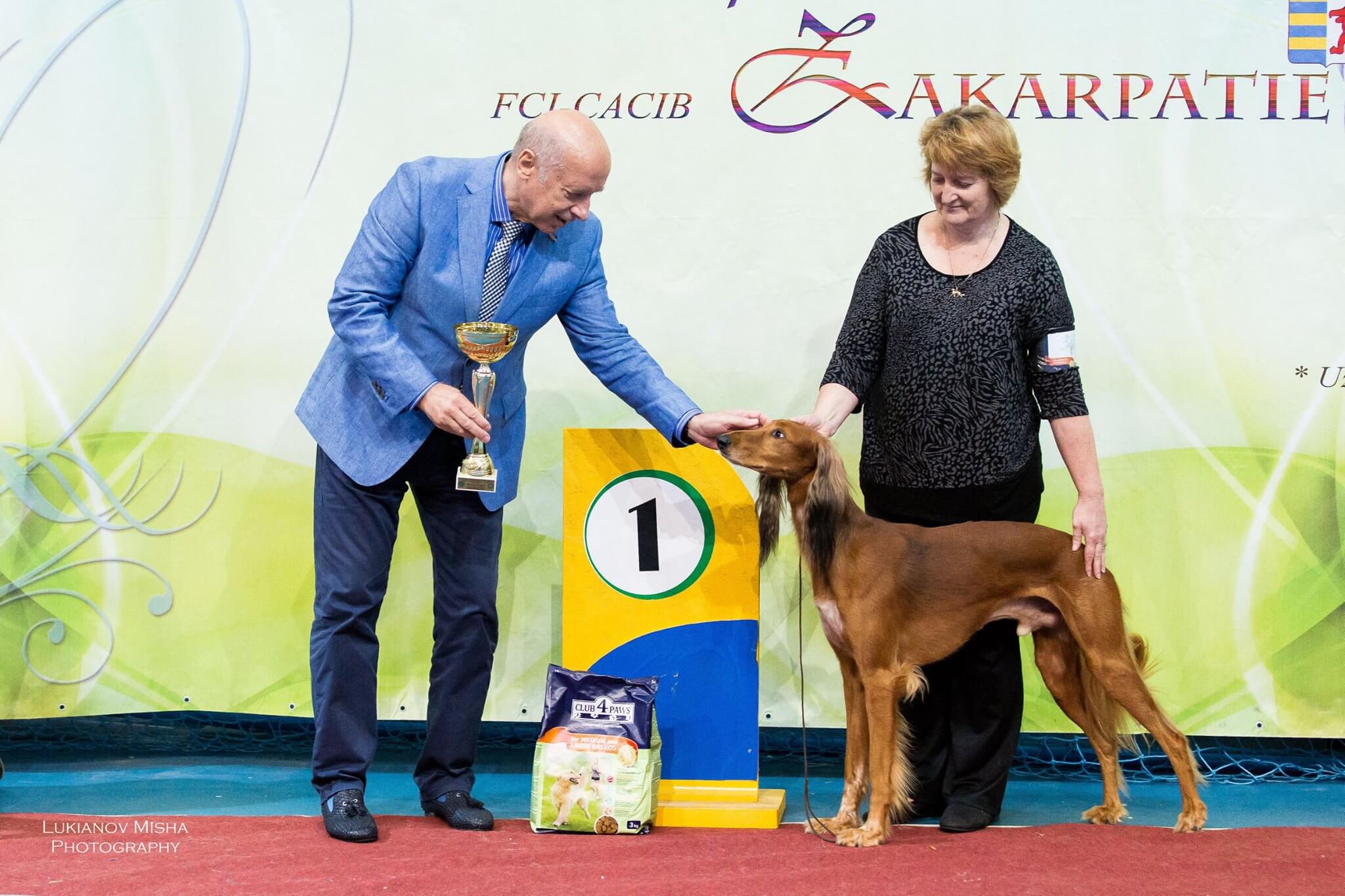 6. We noticed that you held webinars on Facebook during the last few months. What was the goal of that program and will you continue with it after the situation with coronavirus will be better?
During 3 months of quarantine together with our main sponsor Royal Canin, who provided us with an online platform, we held webinars to which we invited specialists from different cynological directions such as sports, grooming, dog psychology, vet care, handling, breeding, judging some breeds, etc. Webinars were interesting both for beginners and experienced dog breeders. The number of participants of webinars was very high – more than 300 people at a time which has shown that people are much interested in this form of communication and presentation of information.
We started organizing such kinds of canine conferences, but in-person, on the day before our dog shows in Kyiv more than two years ago. Since the country is big, sometimes it took too much time and could be complicated for the participants to attend them. So, the quarantine helped us to switch online and make it much easier for our members to get educated and informed about current tendencies in different fields of cynology.
Since this online way of education and communication is getting more and more popular due to its comfortable and very easy way of work it is reasonable to develop it further and apply it for the directions our members are the most interested in.
7. A few days ago Slovenian Kennel Club announced that the EDS is postponed. Do you agree with that decision and do you think that the WDS will also be postponed again?
Of course, it is very unfortunate that the European Dog Show of this year will not take place, but the Slovenian Kennel Club made this difficult decision basing on the situation in their own country, in Europe and the whole world. My opinion is that it is the right decision. Many exhibitors will not have the opportunity to come since the borders of many countries will still be closed and moving around Europe will still be complicated. I think that holding the World Dog Show this year will also be problematic.
8. There is an interesting Ukrainian dog breed called Hortaya Borzaya, are there any steps being taken for this breed to be accepted by any major kennel clubs?
For the moment this breed is more something like a legend and we do not have breeders who are specifically involved in breeding these exact dogs yet. We heard a lot that there are dogs high in Carpathian mountains that fight with wolves while guarding the sheep. Others talk about Hortayas as of the hunting dogs. In fact, there is no separate breeding group or a breed type that has already been formed by now.
We have only one breed in Ukraine – Odis, originating from Odesa. It is a lovely small companion dog, bred by many kennels here in Ukraine and many other European countries. We are working hard to develop this breed, make it more popular in the world, gain the necessary number of bloodlines, and get it recognized by the FCI as a Ukrainian breed.
9. We found the information that the UKU will host World Dog Show 2024 in Kyiv. Can you tell us a little bit more about it?
Indeed, Ukraine has won the right to hold World Dog Show in 2024 in Kyiv in a very serious competition. It is a great honor for us. Those who were with us in 2017 remember this wonderful event, very bright and significant not only for our Ukrainian cynology but for the whole canine world as well. It was very nice, meeting with the participants long after the dog show, to hear warm reviews about the organization, holding of the dog show, about the dogs. We are preparing seriously for this event and want WDS 2024 to be remembered at least the same positive and impressive as EDS 2017.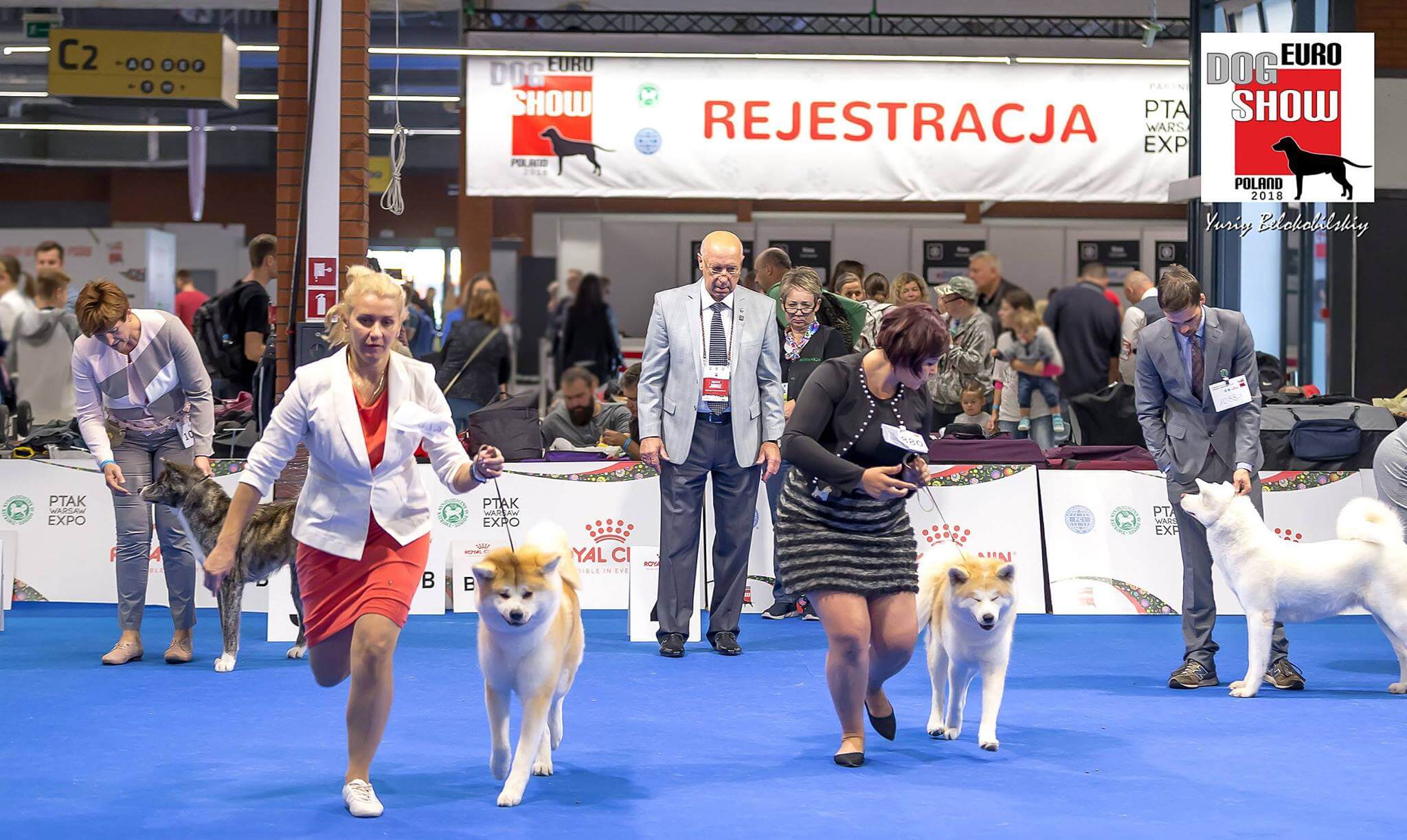 10. What direction do you see UKU developing in the next few years?
The main direction is the development of cynology at the highest level, the training of cynological personnel, high quality of expertise, education of judges who could represent Ukraine at the highest level in the world.
Since 2017 we have introduced the digital service in the rings using tablets. We keep improving this system to make it the most convenient for judges, ring stewards, and exhibitors.
We plan to switch to full e-documentation, both in work with our local clubs and ordinary dog owners; to keep the high standards of dog breeding and work of our breeders; to improve the system of judges education according to the current FCI regulations; to enhance the work of the commissions.
11. How much did this situation with Covid-19 affect cynology in Ukraine?
I think the situation is more or less the same in all countries. Our life slowed down for some time, the canine world had to slow down as well. Some could not go to the planned mating, and someone had to think twice and postpone the mating until better times, someone did not buy a new puppy, someone missed the title as his dog had grown up of the age and could not show its beauty at the dog show. Everyone had his or her own loss and everyone was affected.
But the most important is that everyone should be safe, sound, and healthy!
12. Do you think that the purebred dog breeds are being promoted enough across the World?
I believe it is enough. Naturally, every breed has its ups and downs. The breed develops, gets popular, reaches the peak of fame then goes down being forgotten a little because another breed is going to the top.
13. What is your comment on the events in the Netherlands and the situation with the ban on breeding brachiocephalic breeds?
I am not a supporter of such drastic measures. These breeds have developed over many years and even centuries not only by the countries of their origin but by many other FCI countries. These dogs have been an adornment at our dog shows, from the smallest local specialties to world-famous canine events. And then it is decided to take and cross them out in one country. I think it is not correct. Definitely, it is necessary to pay more attention to their health, to test, to control breeding, but prohibition brings nothing good.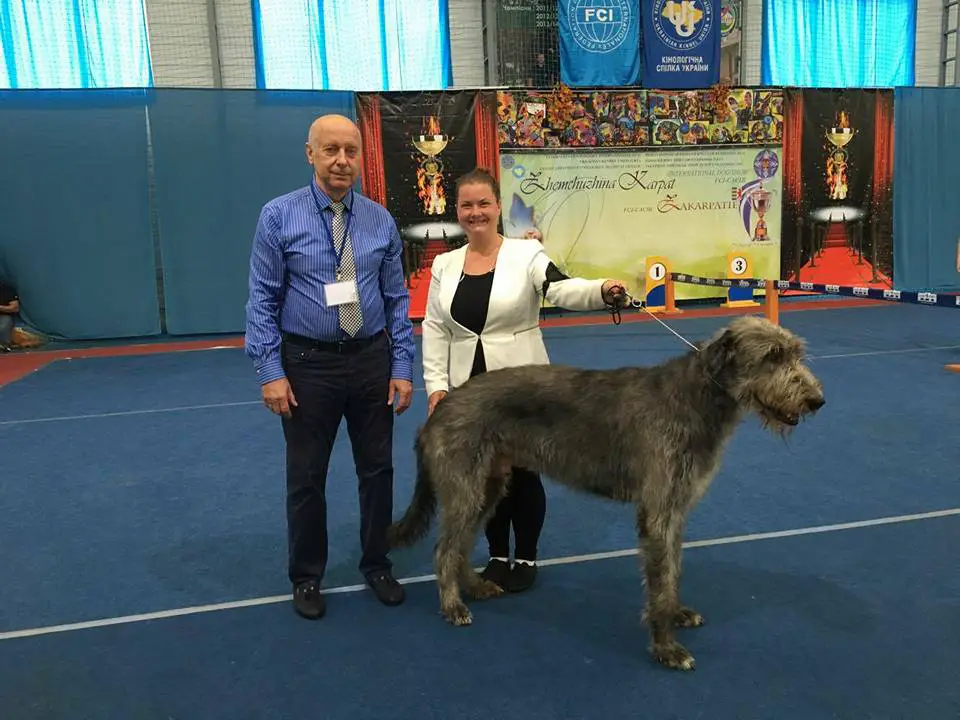 14. You have judged in over 20 different countries, what dog show holds a special place in your heart?
We've been really impressed by the Eukanuba World Challenge held some years ago in Orlando, US. Fantastic friendly atmosphere, a great organization with perfect attention to every detail, beautiful dogs in fancy decorated rings, all that created a special feeling of the dog-loving world for which we all are coming to the dog shows over and over again.
15. If you could pick one dog show around the World you would recommend every person to attend what it would be?
It is difficult to name some exact dog show at which I judged. I like the dog shows in Hungary, Luxembourg, Amsterdam. It is not only because of the location, of course. I like the events where the organizers give their hearts and make much effort to create a special holiday for everyone. Such shows are really the best.
16. What dog show would you recommend every cynologist and dog lover should visit in Ukraine?
Of course, I highly recommend everybody to come to Ukraine. It is really a must-see place for its history, beauty, and hospitality. Kyiv is an absolutely amazing city with impressive architecture, beautiful sights, colorful culture and traditions, unforgettable and very delicious cuisine. The best occasion to travel for all of us, dog-owners and dog-lovers, is, of course, coming for the dog show and I am really proud to tell that Ukrainian dog shows are ones of the best in Europe by the organization, care of participants and guests, and special festive atmosphere.
Sure I invite you all to come to the World Dog Show here in Kyiv on April 25-28, 2024!
We will be happy to welcome you here and let you enjoy one of the best times of your lives with us!
World Dog Finder team