Germans Law Against Bad Dog Owners
---
German agriculture minister, Mrs. Julia Klöckner, announced that she is introducing a new, much stricter law for all dog owners in Germany. She mentioned that the new law is based upon scientific evidence that describes basic dog necessities and this is their way of trying to stop bad and irresponsible dog ownership.
This is certainly a positive sign and much of Germany's 9,3 million dogs will profit from such a law, but how practical is it? Is a policy like the one she is introducing easy to control? Let's check the main points Mrs. Klöckner is focusing on.
Minimum daily walks
The new German dog law mentioned that dog owners should take their dogs out for two walks a day and a minimum period of 1 hour. That is certainly good news- for some dog breeds. It doesn't sound too practical for puppies or elderly dogs that are not able to walk so long and cannot bear extreme weather conditions. Double-coated breeds might have problems during summer and breeds like the Greyhound, Doberman, or German Pinschers would not be able to withstand the cold for an hour.
The second big issue with this is the inability to control and measure the required time. It seems rather impractical to know how much an owner spends time during walks and is the spent time even productive or are they just sitting on a bench with their dog next to them.
The third issue is that not all breeds are the same. Some dog breeds are more active than others and require a more active lifestyle while other breeds are perfectly happy with 3 10-minute walks a day.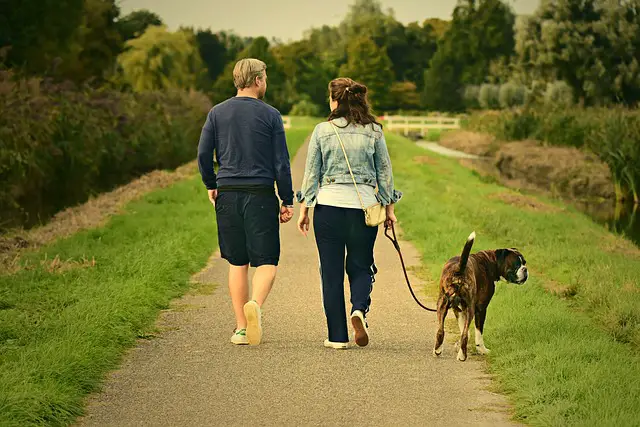 Agriculture minister Klöckner made a statement: "Dogs are not cuddly toys. They also have their own needs, which need to be taken into account."
That is certainly true and irresponsible dog owners should be fined for their practices, but the truth is, you cannot put more than 380 dog breeds in the same basket. Certainly, a Great Dane has different needs than a Chihuahua.
No chains
The second main idea is that dogs should not be chained for long periods. This is a great point and we believe that dogs should not be chained at all. This is also a part that is easier to control and if the public gets behind this law, it will be easy to control. It is possible that Mrs. Klöckner is counting on the public support and a society that is developed such as Germany, will certainly uphold its laws.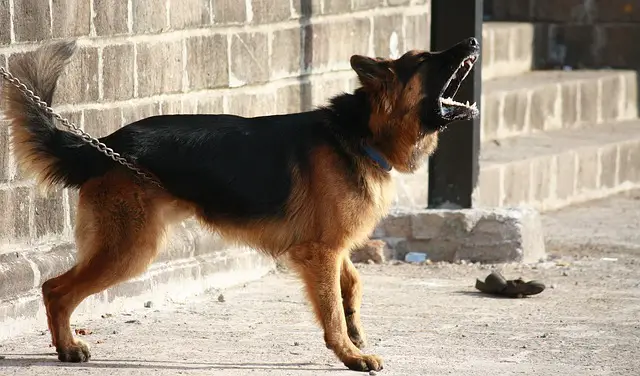 No leaving dogs behind
The third main idea behind this law is that dogs should not be left alone at home for long periods. This is also something we can get behind and we believe that no dog should be left alone at home for a long period without proper supervision. Having a dog is a responsibility and many dog owners did not take into account their long working hours and cannot give their dogs proper care and attention. They should certainly take care of that problem and find a pet sitter or a doggy daycare that can take care of their dog when they are at work.
Dog breeders will also be restricted to a maximum of three litters. This is not practical mainly because there is already a German Cynology Association that should be in charge of dog breeders and have certainly more expertise on that matter.
We believe this is the way that the German government is trying to put an end to the irresponsible and abusive dog breeding practices. It is certainly a good idea but also difficult to enforce.
Mrs. Klöckner faced a lot of backlash from her party and some of her party members tweeted their responses. Mrs. Ludwig said "VOLUNTARY DISCLOSURE: I will not be taking my Rhodesian Ridgeback for two rounds of walks in 32 degrees heat, rather we will jump in the river for a refreshing cool down instead."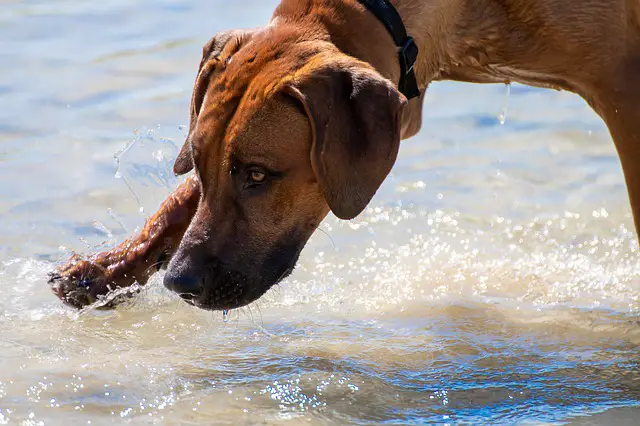 That tweet touches the main issue with this law. It is a commendable idea but we believe it needs more work.
World Dog Finder team