Are You Feeding Your Dog Correctly? Here's a New Study That Says "NO!"
---
Let's start this article with an interesting fact - Did you know all dogs are good dogs? And they deserve all the praise and attention they receive? You can ask all dog owners who the best dog in the world is, and we are sure they will say the same thing - My dog. We love our pets so much that people started to feel more empathy for them than for other people; sometimes, this statistic includes our own partners.
We all want to provide only what's best for our dogs. However, there is still a lot of confusion about what and how to feed our dogs, according to a recent study published in the journal PLOS ONE.
Researchers found that
"The vast majority of study dog owners were not aware of and did not follow FDA pet food handling and storage guidelines."
"Exposure to contaminated dog food can have implications for canine and human health. … These risks may be amplified in households with children and/or immunocompromised individuals, which were over a third of respondents' households."
Never heard of FDA-pet-feeding recommendations? It's amazing that only 5% of the study's 417 participants knew of FDA's suggestions. Even less of them thought to look on the FDA's site when asked where they might find the necessary feeding guidelines, making us wonder if people know what the "F" in "FDA" actually stands for.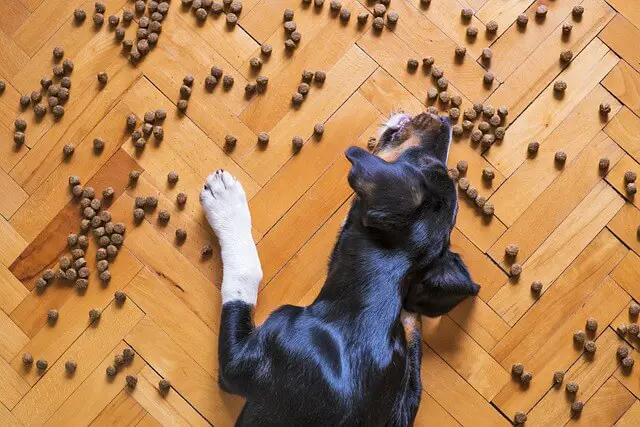 The fact that most people were unaware of the existence of FDA recommendations resulted in the vast majority of people failing to adhere to them, as you might expect. For example, around 20% of survey participants said they washed their hands thoroughly before preparing food for their pups. Less than 40% said they washed their hands after handling dog food. In comparison, the number of the study participants who knew it is important to wash their dog's bowls and feed scoop every day, these rates are astonishingly high. Fewer than 10% reported following this recommendation.
If that's true, it poses an issue, as another section of the study found that teaching pet owners about FDA requirements made a significant impact on the cleanliness of 68 tested dog bowls during the research.
According to the study's authors, it's possible to reduce the risk of contamination at home. Dishwashing practices have been shown to have an impact on bacterial contamination... There is a pressing need for feasible and practical recommendations because just 20% of research both research group participants stated they are likely to study and follow the hygiene instructions in the long run, and only 8% reported they will follow all supplied guidelines.
In spite of this, most of the participants said they're following suggestions like;
Avoiding raw foods
Inspecting the food container before serving
Not scooping from the bag using the dog's bowl itself.
However, there's a lot of space for improvement, and we all should do more to improve our pet-feeding habits.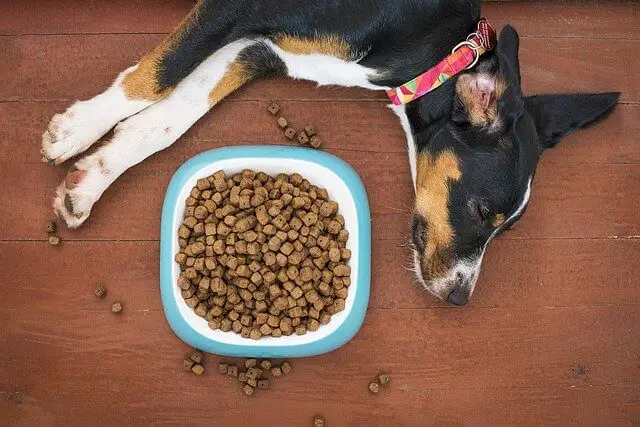 Pet food makers and the FDA have expressed concern that many consumers store their pet food in a manner that increases the risk of microbial infection, nutritional degradation, and decreased flavor quality.
"In addition, some respondents were engaging in behaviors that may increase the risk of bacterial contamination that was not addressed in FDA guidelines such as the location of food preparation and storage,"  the study said.
Future studies should focus on how to best communicate with pet owners in light of the findings of this study, which found that very few people know how to properly feed their dogs. In most cases, they don't know where to find the information.
In light of the fact that the FDA's dog feeding recommendations were not well known by survey participants, the authors recommend that the expected sources that should provide this type of information, such as pet food labels, vets, and retailers, consider prominently displaying these guidelines for their clients and customers.
To reduce the danger of microbial contamination, further research is needed to establish the appropriate cleaning and storage guidelines, as well as the best techniques to communicate this advice to consumers.
In the meantime, if you want to know more about the FDA guidelines, you can check them out here - FDA feeding guidelines.
World Dog Finder team