7 Best Dog Food For Pancreatitis
04.08.2022.
Every product and service on World Dog Finder is independently selected by our editors, contributors, and experts. If you purchase something through our links, we may earn a referral fee. Learn more
---
Our beloved dogs are susceptible to various health problems that can affect them. If you are a responsible dog owner, you will try to protect your dog, but sometimes even then, your dog could end up with one of these diseases. One of the health problems that some dogs get diagnosed with is pancreatitis.
It is not a widely known disease for most dog owners, but it should be since it can create many problems for your pooch. If your dog is diagnosed with pancreatitis, there are ways to ease his pain and help him recover. Choosing the right dog food is a good start, but first, let's explain pancreatitis.
What is pancreatitis?
Pancreatitis is widely known as an inflammation of the pancreas. The pancreas is a small organ that helps with dog digestion. The pancreas will produce enzymes that will become active when they reach the small intestine. If a dog is diagnosed with pancreatitis, those enzymes will activate as soon as they are produced, and in extreme situations, they can digest the pancreas. This state will cause a lot of pain for your dog, and you will have to find a way to help him.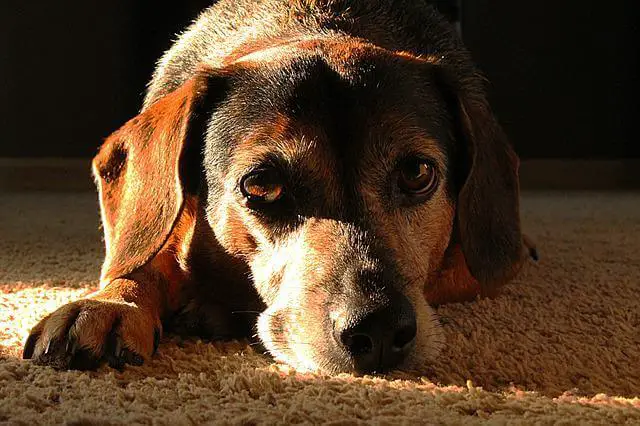 Best Dog Foods for Pancreatitis
The prognosis for dogs diagnosed with pancreatitis will vary depending on the severity of the illness. Changing the affected dog's diet could greatly impact his overall health and help with pancreatitis. You will have to provide your dog with food that has
Low-fat content
High digestibility
High quality
With this in mind, we bring you the 7 best food for your dog if he is diagnosed with pancreatitis. By feeding your dog this food, you can expect a gradual improvement in his health, and your dog may completely recover from pancreatitis. For any specific questions you might have, our advice is to talk to your vet since he knows your dog's medical history and could also suggest the best option for your dog.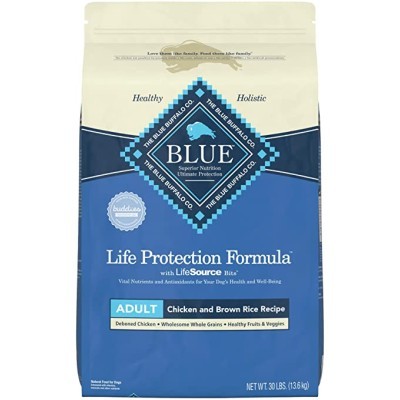 Dogs over the age of two years old should eat this meal. In addition to a precise blend of nutrients, LifeSource Bits, a Super 7 package of antioxidant-rich substances, are added to all formulae, making them even more potent. Deboned chicken and other natural ingredients combine in this recipe to make a tasty and nutritious meal for your dog.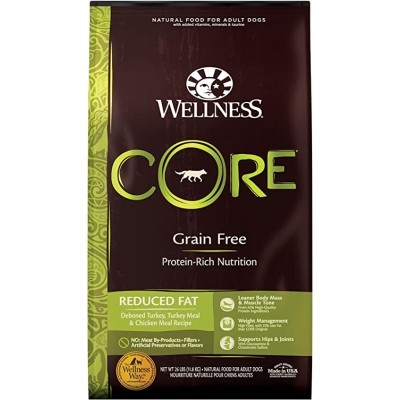 This dog food can help your pet shed some pounds. To help with weight, this grain-free, protein-rich dry food for dogs has been specially prepared with the power of protein and reduced fat composition. In addition to high-quality proteins like turkey and salmon oil, it contains a wide range of healthy foods rich in omega-3 and antioxidant fatty acids, as well as vitamins and minerals including glucosamine, probiotics, taurine, and antioxidants. Designed to enhance lean body mass and muscle tone, this grain-free dry dog food supports a healthy coat and skin and promotes overall health. It's free of byproducts of animal origin, fillers, maize, soy, wheat gluten, and other artificial additives.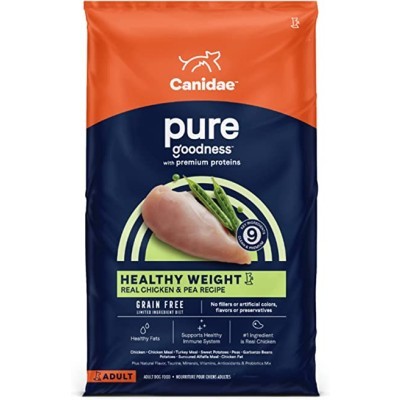 This recipe features genuine chicken as the first ingredient for a protein-rich, muscle-boosting food your hungry buddy will adore, and it was created with just nine basic ingredients to assist in healthy weight loss and maintenance. Probiotics, antioxidants, fatty acids, vitamins, and minerals from a variety of sources work together to keep your dog's important systems running smoothly and ensure his long-term well-being.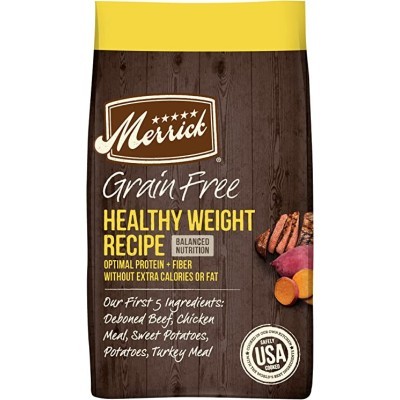 This recipe will assist your pet in maintaining a healthy weight. Using 55% protein and healthy fat, this meal promotes health for muscles and energy levels with deboned beef as the first component. In the remaining 45 percent of the diet, you'll find a wide range of natural substances such as produce, fibers, vitamins, minerals, and other nutrients. This grain- and gluten-free dry dog food was developed for healthy skin and a shiny coat as well as healthy joints with glucosamine and chondroitin.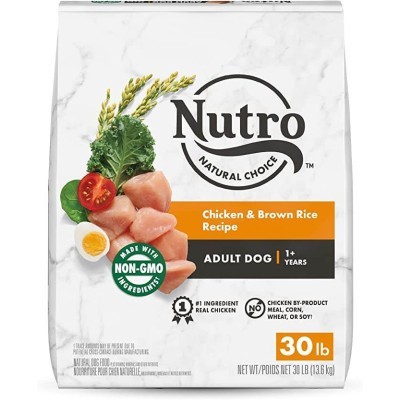 The protein and fiber content of this dry dog food is specifically engineered to help healthy weight loss. Chicken is used in this recipe, which provides a high-quality protein source. It's also packed with antioxidants and fiber to help keep your dog's digestive tract running smoothly. If you're looking for non-GMO food with no chicken byproduct meal, maize, wheat, or soy, then you'll be pleased with this product.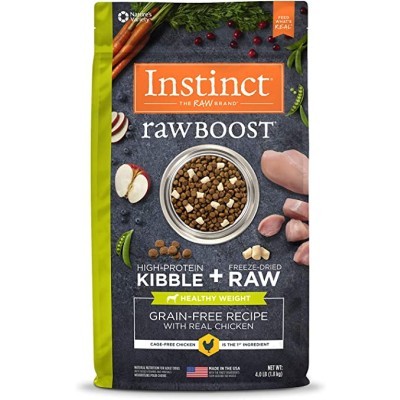 As a raw food supplement, it helps your dog maintain a healthy weight with fewer calories and fat while unlocking its full potential. All of this comes from the finest ingredients from all over the world, including l-carnitine, which aids in burning fat to keep your dog's metabolism running smoothly.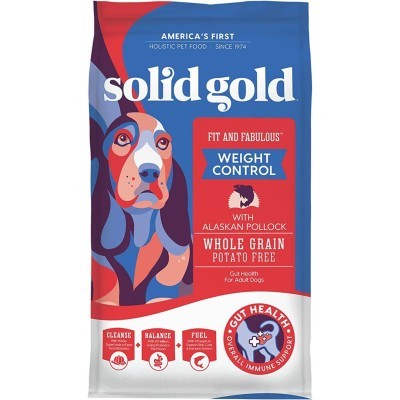 This low-fat formula features fresh-caught, omega-rich Alaskan pollock, probiotics, and a unique blend of functional superfoods for gut health and overall immune support. It contains brown rice and pearled barley for a rich source of fiber, B vitamins, and minerals to keep your pup happy. This diet is also free of potato, corn, wheat, soy, and artificial preservatives because your dog deserves nothing but the best.
World Dog Finder team