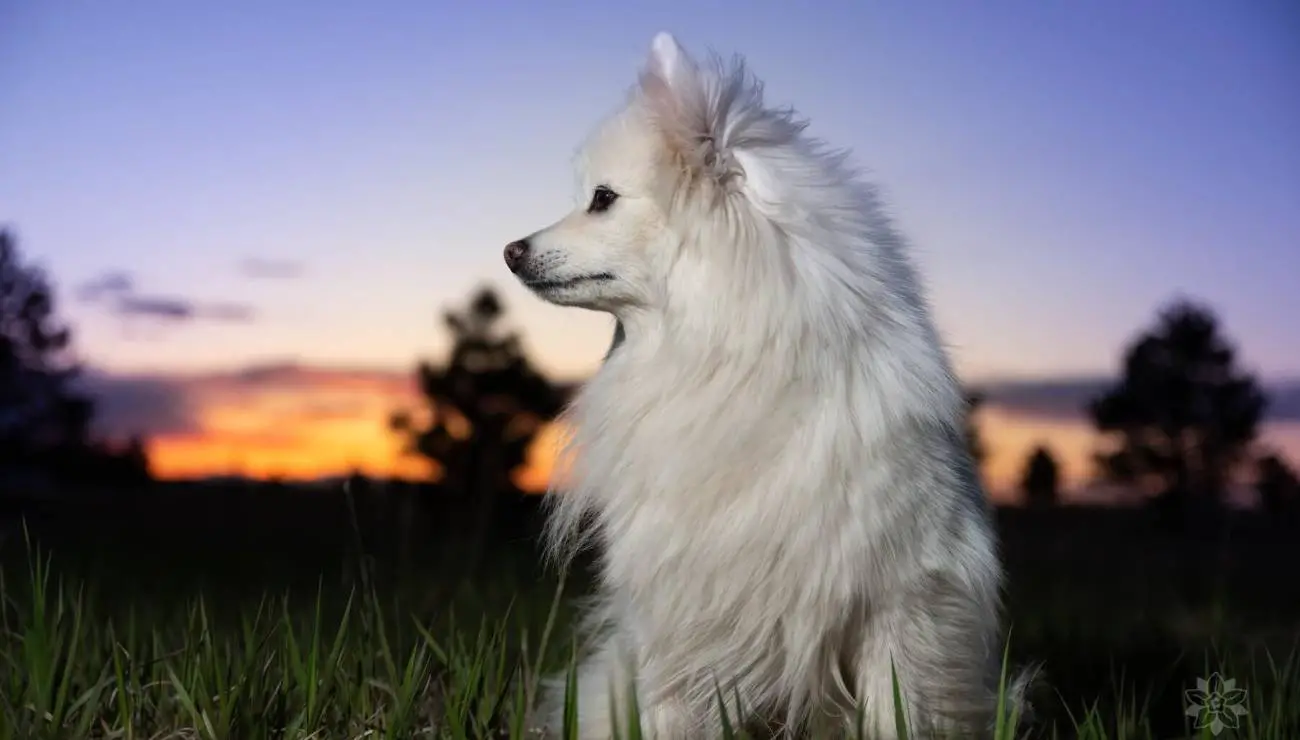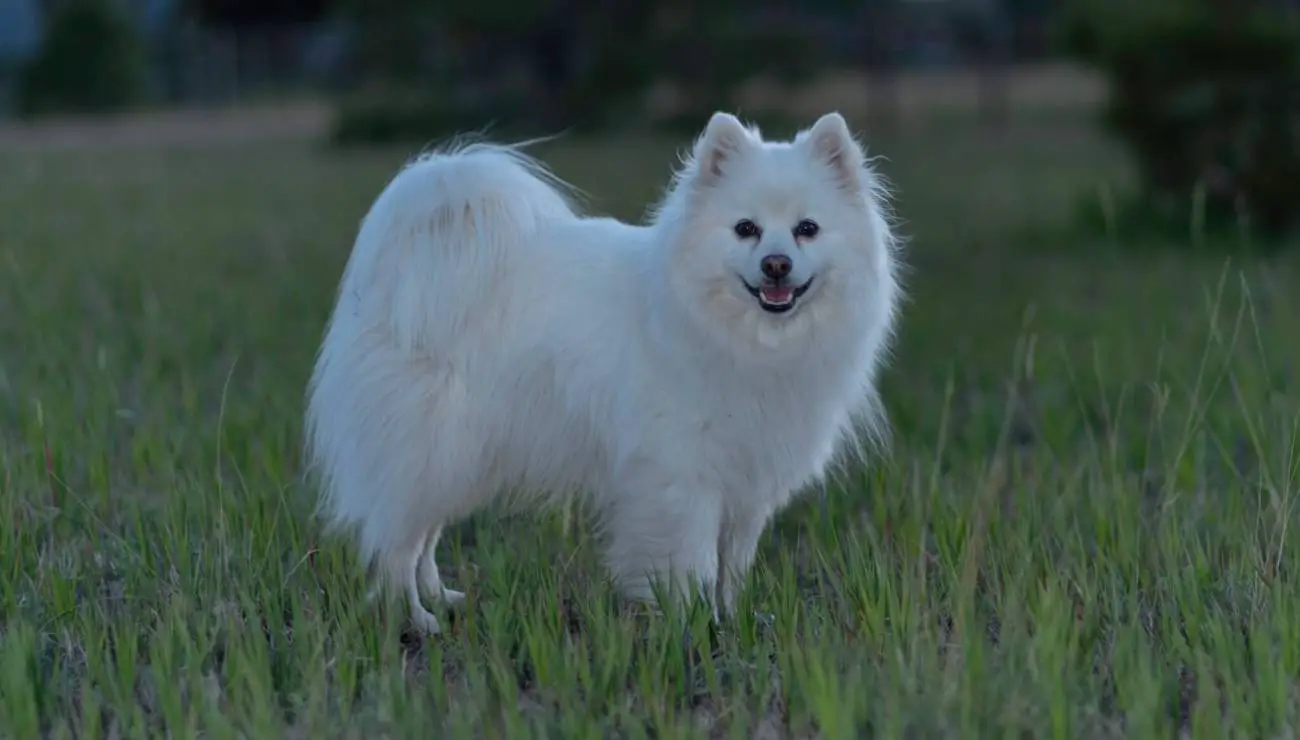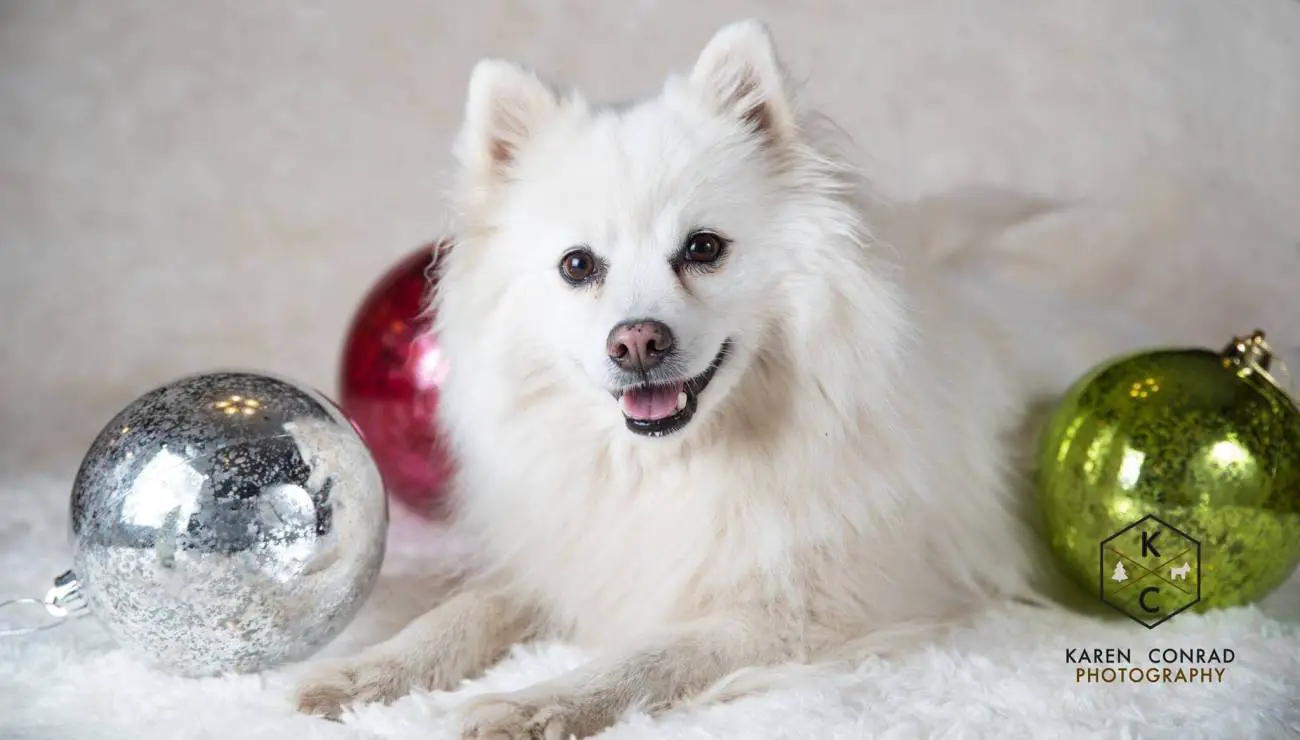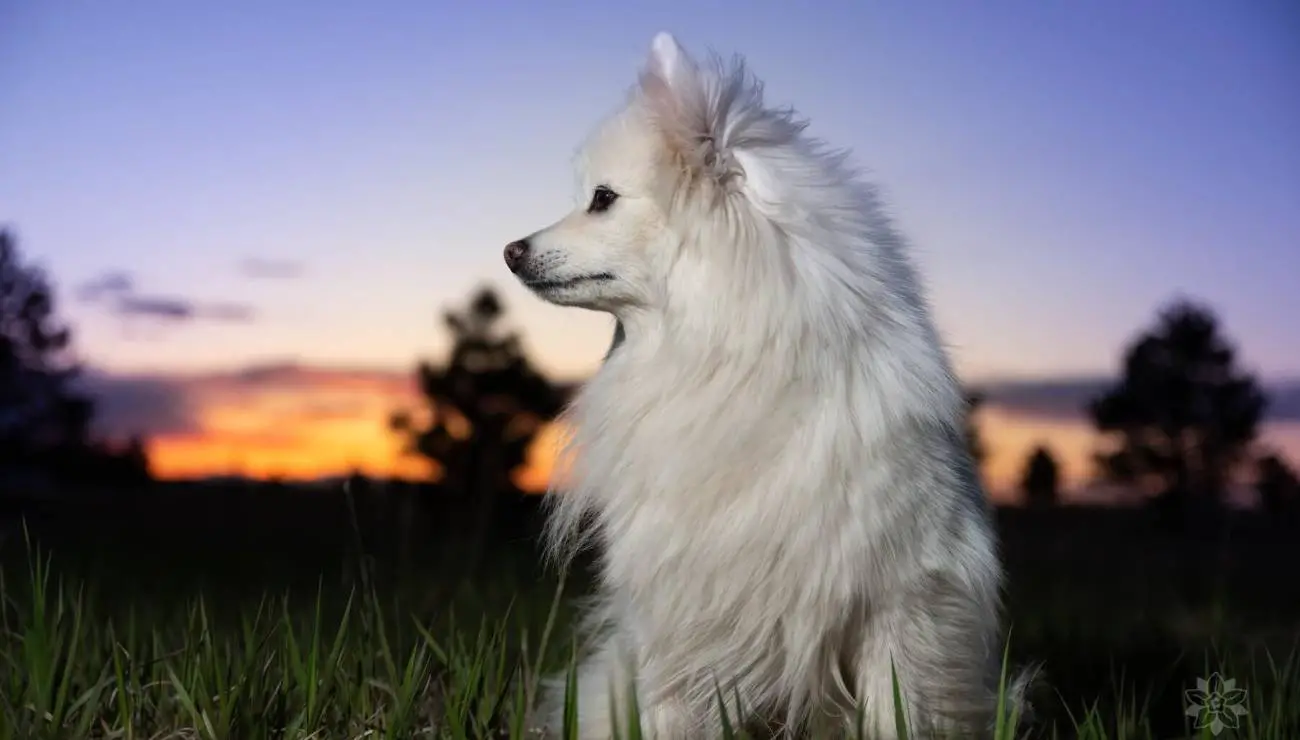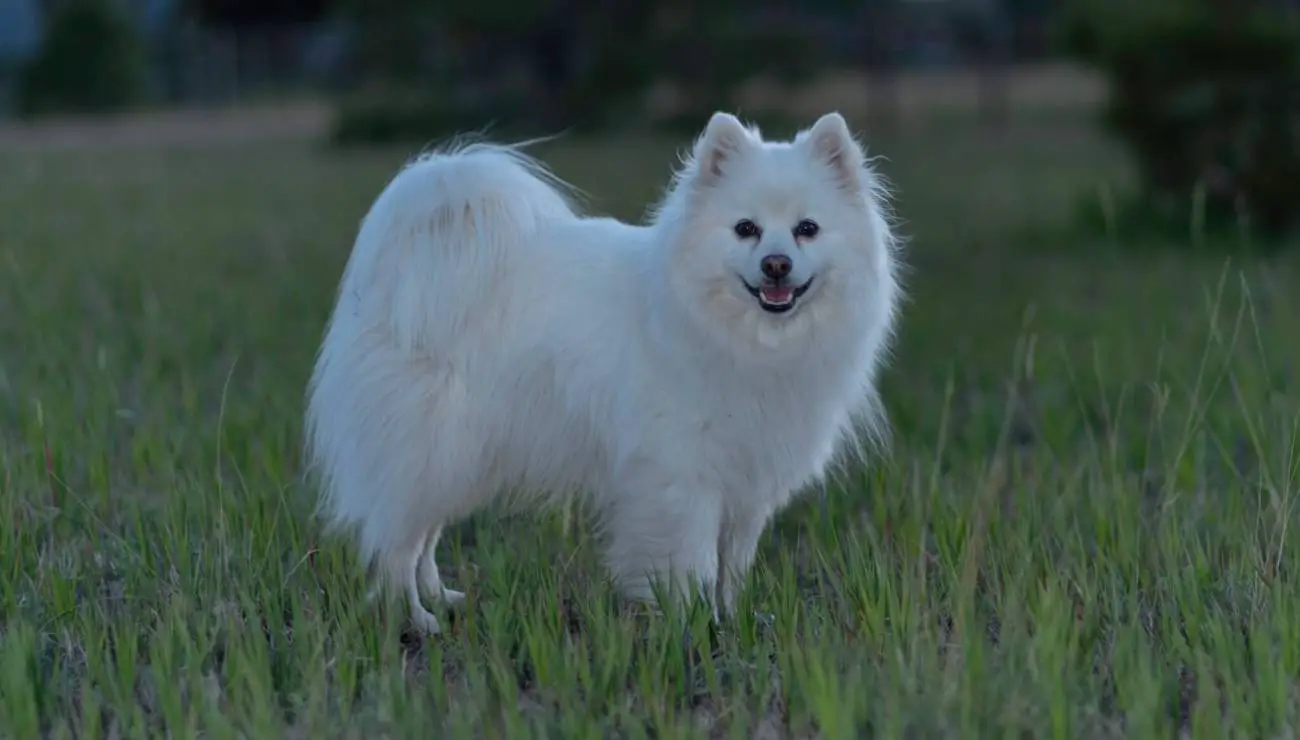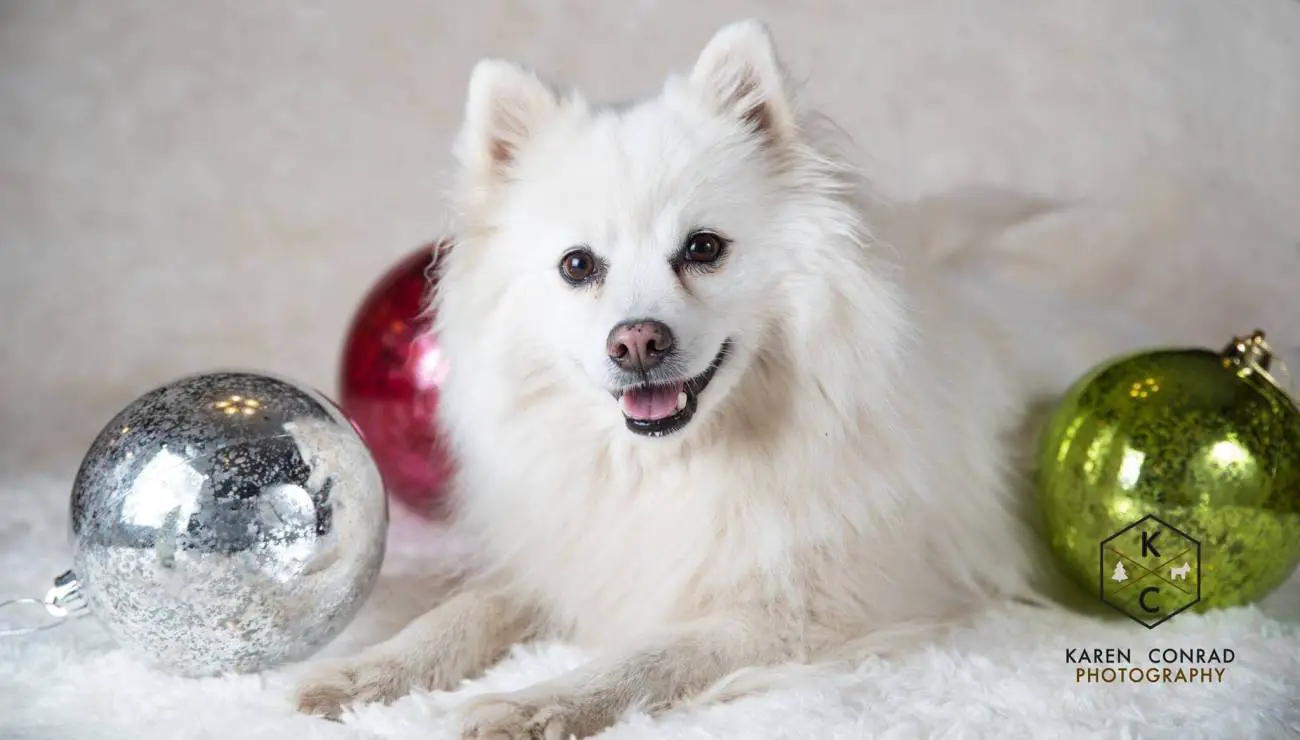 American Eskimo dog
Last updated: Sep 07 2023
The American Eskimo dog is a member of the Nordic dog breed. They are a part of the Spitz family and are famous for their pure, snowy white coat and dark eyes. This breed has three variations - Toy, Miniature, and Standard. These dogs are related to other popular Spitz breeds, such as Japanese, German, Volpino Italiano, and Samoyed.
There is a popular nickname for these dogs that was given to them by breeders and owners of the popular Eskie and that nickname is "dog beautiful". This small companion breed is full of love and admiration for its family but is mostly reserved when it comes to strangers. They are known to have a "big dog" attitude.
These dogs have just the happiest and best of personalities, a beautiful white coat, and they are quite intelligent. All of those characteristics combined make them an admirable and popular family pet. Their intelligence is at a pretty high level and is one of the characteristics that are most famous about these dogs.
Thanks to that, they excel at dog sports that require them to use their brains and problem-solving skills. It can be obedience, agility, tricks, or conformation - these dogs can do it all. It is interesting to know that these dogs were famous circus performers in the 19th century and have traveled across the US dazzling audiences with their performance.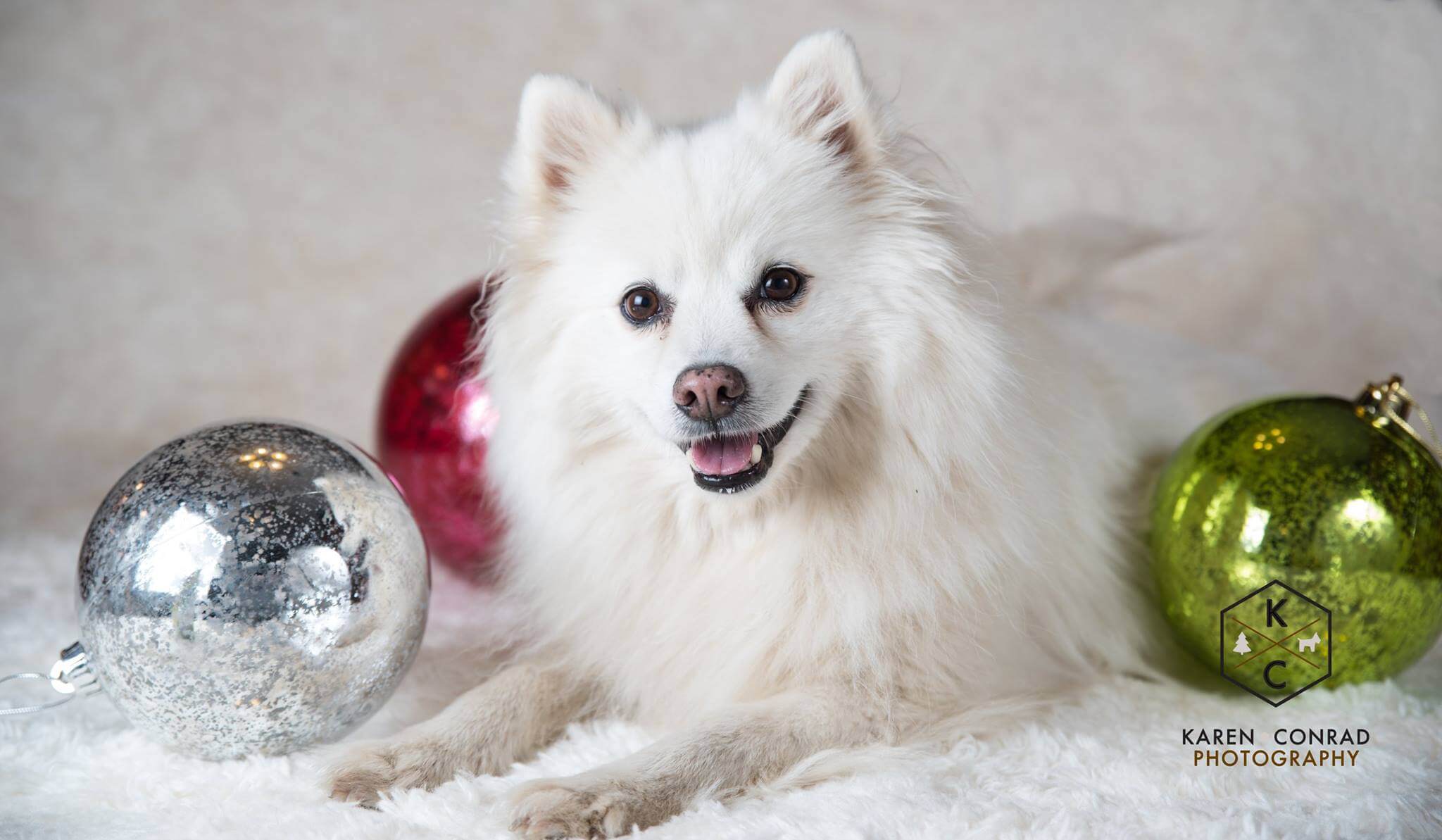 Photo by: Karen Conrad
American Eskimo Dog owners describe these dogs as being "interactive". They like to talk to you and are quite vocal. Some owners say that they talk to their dogs.
Eskie loves to chew things. They are enthusiastic chewers, and you will need to supply them with enough chew toys for them not to start chewing on household items like furniture or even your shoes or slippers. They are highly sociable and love to be around people, other pets, and children.

Height:
9-19 in (23-48 cm)

Weight:
6-35 lb (3-16 kg)

Origin:
Germany

Life Expectancy:
13-15 years
Dog Breed Characteristics
Grooming
American Eskimo dog has a white fluffy double coat. Their coat consists of a dense undercoat and a long outer coat. These dogs shed a lot, and regular brushing is required to control the amount of hair. With regular brushing, you will also prevent the forming of mats and tangles.
They will also need other basic care; brush their teeth at least three times a week. Check their ears for signs of infection and redness, bathe them regularly, and trim their nails if they don't wear them down naturally.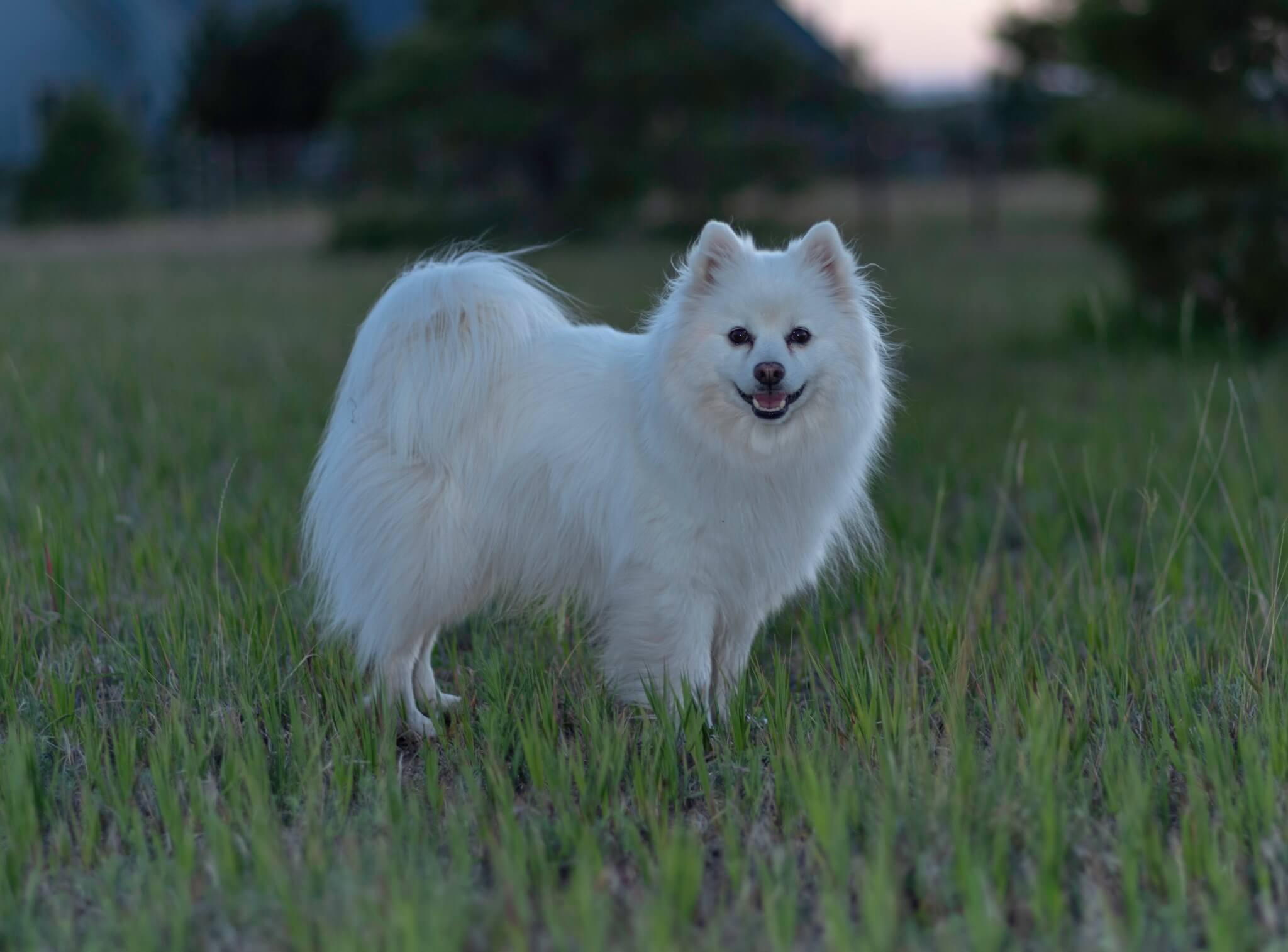 Photo by: Karen Conrad
Socialization
Like any other dog breed, the American Eskimo dog requires early socialization. It is essential to ensure your dog doesn't become shy or aggressive. Expose your dog to different people, sights, and situations to secure a well-rounded dog.
Socialization can even be done at home. Dress differently; wear glasses, hats, and baggy clothes so your puppy can't recognize you right away. Teach your puppy to stay alone for a while and not make a fuss about it. It is the best way to ensure your puppy will grow into a stable, confident, and well-behaved dog. 
Health problems
American Eskimo dog is prone to health problems that every owner and future owner should be aware of.
They are prone to:
Hip dysplasia - Genetic problem affecting hips resulting from an improperly formed hip joint.
Progressive Retinal Atrophy - Group of diseases that affect the retina and cause it to deteriorate over time.
Cataracts - Cloudy spots on the lens of the eye
Legg-calve-Perthes disease
 To be sure that your dog will be healthy, always buy him from a responsible dog breeder who regularly tests their breeding dogs to secure that their puppies will be healthy as well.
American Eskimo dog breeders
If you are looking to get one of these dogs, make sure you buy one from a registered and reputable American Eskimo Dog breeder. Good breeders will take care of all the characteristics their dogs have. Character is at least equally important as looks, and a good breeder will keep both in mind when breeding their dogs. They can be a great friend and support throughout your puppy's life.
If you have any questions or doubts, any good breeder will welcome your questions because they also want their puppies to go into a good home. When you bring your new puppy home, start with the training and socialization immediately. By doing so, you will end up with a well-behaved dog whom you can trust.
SEARCH AMERICAN ESKIMO DOG BREEDERS
World Dog Finder team

Breed History
American Eskimo dog is a spitz-type dog, and their true origin is unknown. These dogs were very popular in circuses in the 19th century in the US. In the beginning, these were known as American Spitz dogs and in 1917 they changed their name to American Eskimo dogs.