Working Alone At Home? 6 Amazing Dog Breeds To Give You Company
---
Working from home has become the new normal now, and if you're one of those who're working alone, you'd know exactly how boring WFH life can get. Why? Because there's no one to converse with, no chit-chats to make you vent the day's frustration. It is just you and your work station. While boredom can get to you, there are various positive aspects of WFH as well. It can boost employees' productivity, lower organizations' expenses, provide flexibility, and reduce turnover. However, that doesn't change the fact that you'd need a companion to share your day with. And the perfect friend one can get while working from home is a pup/ dog. Petting a dog is right for your mind, body, and soul. The fact is that dogs help in reducing stress, loneliness, depression, and anxiety. Here is a list of six best breeds of dogs to accompany you if you're working alone from home. After all, you'd want to have a smooth pet life experience.
1. Golden Retriever
A popular dog breed, Golden Retrievers, are energetic, playful, and lovable. One of the cutest breeds of dogs, they're extremely friendly. These are family dogs that are easy to train, intelligent, eager to please, and could play nonstop for hours. Especially if you're living alone, Golden Retrievers can be a perfect companion and keep you entertained 24 hours. However, petting them comes to a few responsibilities, like taking them for long walks and making them exercise daily. If you love to go on adventures when not working, then Golden Retrievers can be your ideal travel partners because they love adventures too and can spend the whole day on trails.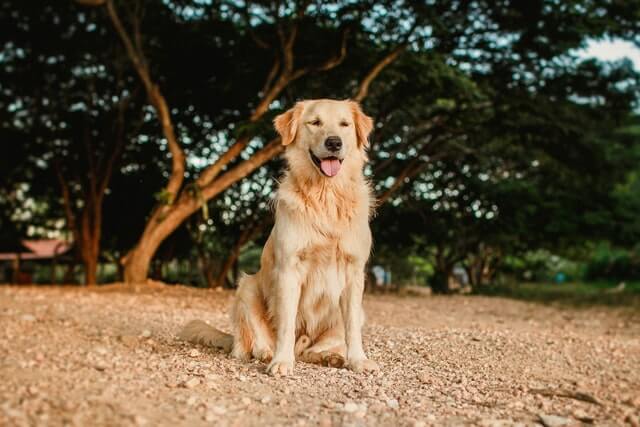 2. Pug
If you wish to have a dog that requires low maintenance, then Pugs will make the right choice. They are not too huge, with short hair that can be groomed at home. They get tired quickly, even though they are quite energetic and fun to play with. Training them can be time-consuming as they are not very intelligent. Taking help from professional dog trainers can help them learn basic house training. The only challenge you may face with them is that they suffer from many health problems, especially respiratory, because of their flat face at an older age. But, they're loyalty knows no bounds, and you'd be earning a companion for a lifetime.
3. Boxer
If you want a dog filled with a ball of energy, Boxer will make a good pet. They are medium to large and require regular exercise and activities. You might need professional help to give them the necessary training since being a self-trained trainer could get complicated. Not to forget that you might not even have the time, capacity or energy to do so with work from home and living by yourself. Grooming needs of a pet dog in the Boxer breed are pretty basic, and thus taking care of them wouldn't require a lot of your time. The fact that Boxers are incredibly adventurous and are moderately friendly is bound to make your at-home life more exciting.
4. Poodle
Poodle pup is inherently friendly and, therefore, can prove to be a good companion for you. Because of how intelligent they are, training them is less time-consuming. The dogs of this breed are of various sizes; usually, they are medium-sized, but a miniature version is also known as Toy Poodle. Poodles are a high-maintenance breed because they need regular grooming due to thick hair that doesn't shed but stays on their body. What they require from you is a lot of attention and love as they are cravers for affection. Aww, so are you right?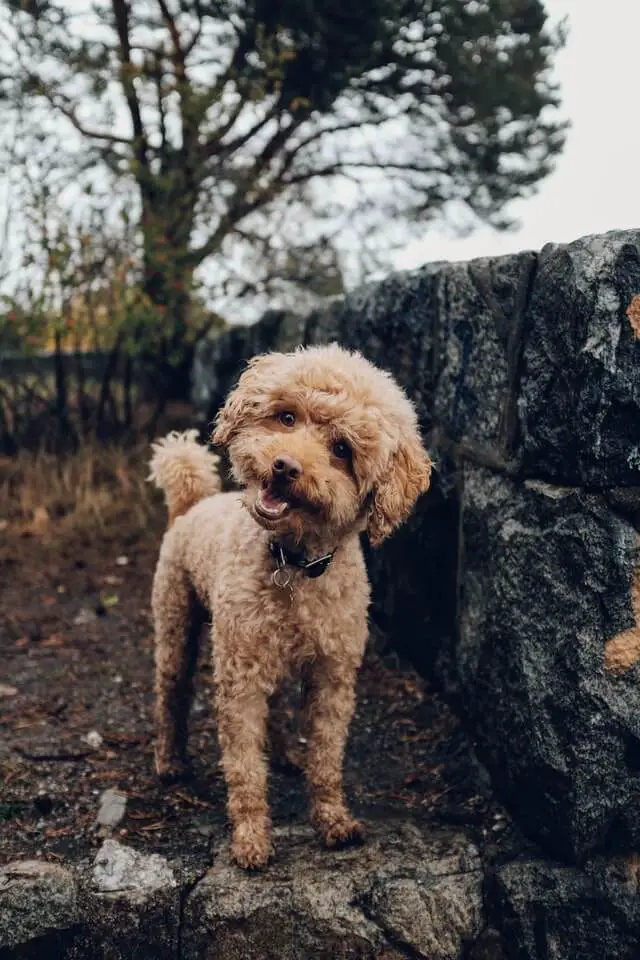 5. Shih Tzu
Adorable, delicate, and fragile, they can make anyone fall in love with them easily. If you love children, then you can probably treat Shih Tzus as your kids as they are too cute, playful, and extremely harmless. Though it can be challenging to train them as this breed is not very intelligent, their adorable face will make you put in as many efforts required into their grooming and training as needed. Ensure to get them toilet-trained by a professional dog trainer.
6. Maltese
They come under the 'toy group' of dog breeds due to their small size. Maltese are gorgeous as well as intelligent, and as a result, they appear in a lot of dog food commercials. Training them is easy too. They are friendly & affectionate, which makes them lovable. Even though they are full of energy, their small legs are not fond of long walks. Having long hair makes them require regular grooming, so if you have not-so-big a home, they will be the ideal breed to pet.
Conclusion
Before finalizing the breed of dog, you should get home to accompany you while working from home, ask yourself a few questions. What efforts would be required to pet the dog? How much time can you invest in the little one? How often can you take them on a stroll and so on. You invest your time, feelings, and money while having a dog. While they need training, what they crave the most is your attention. Only when you are committed enough to make them a part of your life, should you get them. Once again, owning a dog comes with many responsibilities that involve spending money on their well-being. Therefore, think like you're having a baby when you want this furry angel to arrive in your life. Happy petting!
World Dog Finder team