WARNING: Livia Global RECALL
---
Livia Global, a company based in California, announced on December 1st that they are issuing a voluntary recall of some of their dog and cat probiotics due to potentially life-threatening bacteria contamination. If you give their products to your dog or cat, it is absolutely crucial you check which products you have and make sure they are not contaminated.
What is being recalled?
The main focus of the recall was human products, so you should be careful about those as well. However, dog and cat products that are being recalled are;
BioLifePet Probiotics for Dogs
BioLifePet Probiotics for Cats
The relatively good news is that there aren't many contaminated units. The company issued a statement where they said the voluntary recall is limited to 128 units of each product.
How can I know if I have a contaminated unit?
There are a few ways to check if the products you have at home are contaminated. The best way to do it is by checking the UPC number and ship dates. Here are both of those for the contaminated probiotics;
BioLifePet Probiotics for Cats
UPC 030915 107044
Ship dates 05/05/2021 – 07/26/2021
BioLifePet Probiotics for Dogs
UPC 030915 107037
Ship dates 05/05/2021 – 08/25/2021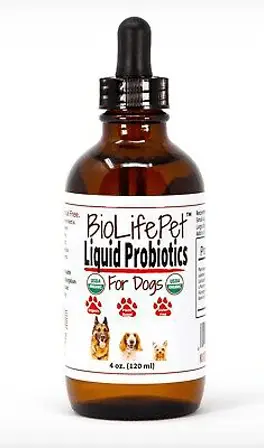 Where could I have bought these products?
These products were sold through wholesale, Walmart, Amazon, and Livia Global's international website. If you bought BioLifePet Probiotics through any of these channels, you should check the UPC number and make sure you have a safe product at home.
Why is it being recalled?
If a company recalls one of its products, there is something wrong with it. When it comes to dog food, the most common reasons are elevated vitamin levels, mold, and bacteria like salmonella. However, the Livia Global products are contaminated with something far more dangerous - Pseudomonas aeruginosa. You have to be extremely careful when handling products contaminated with this microorganism.
What is Pseudomonas aeruginosa?
Pseudomonas aeruginosa is a common encapsulated, Gram-negative, rod-shaped bacteria that can infect humans, animals, and plants. It is usually found in hospital settings and can spread pretty quickly. Healthy adult humans can fight the infection with the help of antibiotics, but immunocompromised individuals are at risk. According to the CDC,
"In 2017, multidrug-resistant Pseudomonas aeruginosa caused an estimated 32,600 infections among hospitalized patients and 2,700 estimated deaths in the United States."
The company statement
Another piece of good news is that the company hasn't received any complaints so far from their buyers regarding contaminated products. That means no dogs or cats were affected by the life-threatening bacteria. On their official website, the company issued the following statement;
"We apologize for any concern or inconvenience this situation causes our customers and are here to support them. Livia Global is dedicated to the safety, health, and welfare of its customers above all else. We continue to invest in the safety and quality protocols to ensure we produce only the best products."
What should I do if I have the contaminated product?
The company stated that the best thing to do is simply discard the product. We recommend you take photos of the contaminated package and pair it with shipping orders and order confirmations you received from the seller. You can contact Livia Global with that information and ask for a full refund.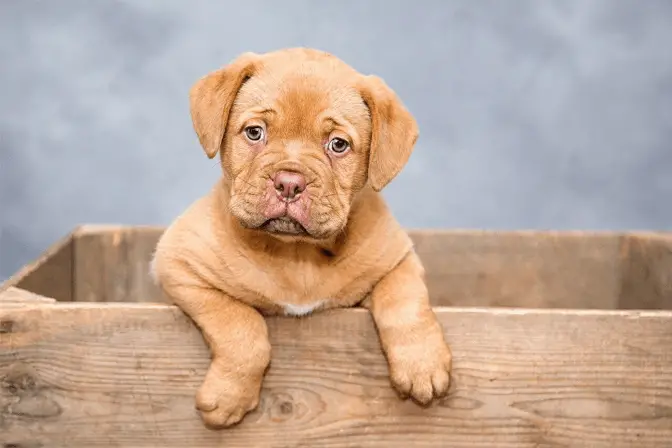 You should not open the product or look into it to see the contaminated content. If you handled it with bare hands, you should disinfect your hands and the area the product was in contact with. This might not be necessary because the contamination should be limited to the content inside the bottle. Still, we believe it is better to play it safe. Make sure you wash your hands thoroughly after handling the product.
Other contaminated products
Like the FDA stated, the contamination was limited to these two products for animals, as the FDA stated. However, there are different human products contaminated with the same dangerous bacteria. If you are using their products for humans, you should check the product's safety and whether they were affected by this recall. Here are the contaminated human products;
LiviaOne Nasal Probiotics 1 oz
Lot# 010620-1
UPC 030915 107198
Ship dates 10/27/2021 – 11/25/2021
LiviaOne Nasal Probiotics 1 oz
UPC 030915 107198
Ship dates 07/14/2021 – 08/24/2021
LiviaOne Nasal Probiotics 1oz
UPC 030915 107198
Ship dates 04/21/2021 – 05/12/2021
LiviaOne Topical Spray Probiotics 4oz
UPC 030915 107105
Ship dates 07/08/2021 – 07/30/2021
LiviaOne Daily Probiotics 4oz
UPC 030915 107167
Ship dates 07/09/2021 – 08/30/2021
LiviaOne Daily Probiotics 2oz
UPC 030915 107112
Ship dates 04/16/2021 – 08/30/2021
For more information, please contact Deborah Moreno, Livia Global via phone, 1-559-372-8593, or email [email protected]. Hours of operations are from 8:30AM – 4:30PM PST Monday – Friday.
World Dog Finder team