PRODUCT RECALL: Family Dollar Inc. Big Recall
---
Family Dollar, Inc. announced a voluntary recall at the retail level of their products regulated by the US Food and Drug Administration (FDA).
These products have been stored and shipped from January 1st, 2021, until February 18th. Contaminated products have been shipped to 404 stores from Family Dollar Distribution Center 202 in West Memphis, Arkansas.
Why was the withdrawal announced?
The recall has been announced because the company noticed rodents in their distribution center. There are several rodent-related hazards, including the potential presence of salmonella. The use or consumption of contaminated products may pose a risk of various infective diseases and the possible presence of salmonella.
Why is salmonella dangerous?
Salmonella is a bacterium that can cause severe and sometimes fatal infections in infants, young children, the weak or elderly, pregnant women, people with serious health problems (e.g., patients undergoing chemotherapy, organ transplant recipients, etc.), and others with compromised immune systems.
Healthy people who become infected with salmonella often have a fever, diarrhea (which can be bloody), nausea, vomiting, and severe abdominal pain. In rare cases, salmonella infection can cause bacteria to enter the bloodstream and cause more serious illnesses such as arterial infections (infected aneurysms), endocarditis, and arthritis.
The good news is that Family Dollar has not received any consumer complaints or disease reports regarding their product recalls.
Which products are being withdrawn?
The products covered by this withdrawal at the retail level include all:
Medications
Medical devices
Cosmetics
Dietary supplements
Food products for humans and animals (pets).
The recall does not apply to products the distributor or manufacturer ships directly to stores, such as frozen and refrigerated items. The 404 stores covered by this recall are listed in the attached file. This recall does not apply to other store locations.
The federal states covered by this recall
Although Family Dollar has outlets in 48 states, this recall applies to 6 of them;
Alabama
Arkansas
Louisiana
Missouri
Mississippi
Tennessee
Family Dollar notifies its affected stores and asks them to immediately check stocks and quarantine and suspend the sale of any affected product. Customers who may have purchased a contaminated product may return such a product to the Family Dollar store, where they bought it without the need to present the invoice.
How can I contact Family Dollar?
Customers with questions regarding this recall can contact Family Dollar Customer Service at 844-636-7687 between 9AM and 5PM EST. Customers should contact their doctor or health care provider if they have had problems related to the use of these products. Customers concerned about their pets who have eaten contaminated animal products should contact their veterinarian.
Adverse reactions or quality problems that occur when using this product can be reported to the FDA's MedWatch Adverse Event Reporting Program either online, by regular mail, or by fax.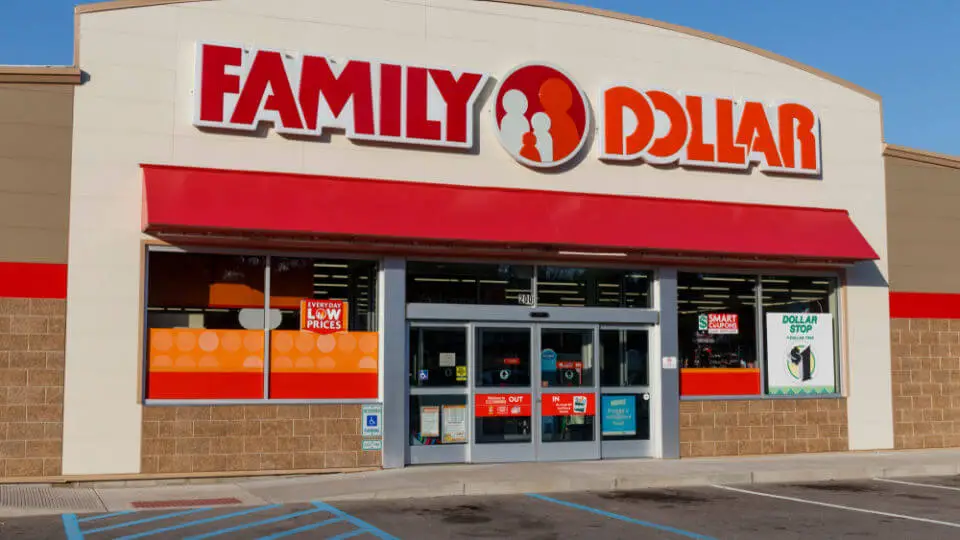 Briefly about the Family Dollar company
For more than 60 years, Family Dollar has provided value and convenience to customers in neighborhood locations that are easy to visit and make your purchase. The combination of well-known Family Dollar brands and quality private brand goods is attractive to customers. Family Dollar has approximately 8,000 locations in rural and urban areas in 48 states.
Helping families save on the items they need at daily low prices creates a strong bond with customers who call their neighborhood store "my family dollar." The Family Dollar is entirely owned by Dollar Tree, Inc., based in Chesapeake, Virginia. For more information, visit their official website.
For any additional inquiries or clarifications, you can contact the address listed below.
Kayleigh Campbell - [email protected]
How bad is this recall?
The Family Dollar company issued this warning online after the FDA inspectors raided their distribution facility in West Memphis. As we mentioned, the main issue was rodents. However, rodents can get in despite our best efforts, but the company's reaction regarding this issue was absolutely terrible.
FDA inspectors found evidence of more than 1.100 dead, alive, nesting, and rodents in different stages. They also found rodent urine and feces, birds, and other types of contamination. Our biggest issue is that the company kept its products in conditions that could not protect them from becoming contaminated. Despite that, the absolute worst thing Family Dollar did is - they knew about the problem, but they haven't done anything to solve it. In fact, they kept it quiet and continued to distribute products from their distribution center and forced the workers to work in those terrible conditions.
World Dog Finder team