Pets in Ukraine: Dogs in War Zones and How to Evacuate Them
---
Dogs and other animals have always suffered in wars. Of course, human sacrifice and the terrors Ukrainian citizens are enduring at this time is something most of the world is focused on. We wish all of our friends in Ukraine to stay safe. We hope the world will once again unite and come to your aid.
Since World Dog Finder is dedicated to dogs, we'd like to tell Ukrainian dog owners that you have fantastic neighbors. Hungary, Romania, Poland, and even Germany opened their borders to all those that seek shelter from the war. Historically, people were forced to leave their pets behind, and most of them became collateral victims of war. The good news is that these countries have stated you can freely take your pets with you. Here is a short announcement regarding border controls and pets.
The information we have for now is; - INFORMATION FROM 25.2.2022
1.  Poland
The vaccination proof and animal documents were necessary when crossing the border. However, since the situation in Ukraine changed, the Polish government will assist refugees and their animals. Do not worry about bringing proof of vaccination. They said pets can be vaccinated when they cross the border. Polish animal shelters will offer help to owners and their pets. Here is the emergency contact;
Natalia - 518 667 614

2.  Germany
To all those seeking refuge in Germany, the Munich International Airport will provide assistance. When you arrive, contact the authorities, and they will do all they can to get you and your pet across. They are working closely with the Munich animal shelter to provide temporary accommodation.
Unfortunately, we don't have emergency contacts.
3.  Romania
The Romanian government said they would welcome all refugees and their pets. They are working with the animal protection association Casa Lui Patrocle to provide help and support to families and their animals. Ukrainians entering Romania via the Sireten can get in touch with the shelter located in Suceava, about 40 km away from the Ukrainian border.
Shelter's Facebook page - Casa Lui Patrocle
4.  Hungary
The Hungarian government announced they have effectively opened the borders to Ukrainian refugees and their pets. They said even unvaccinated and undocumented pets can safely cross the border.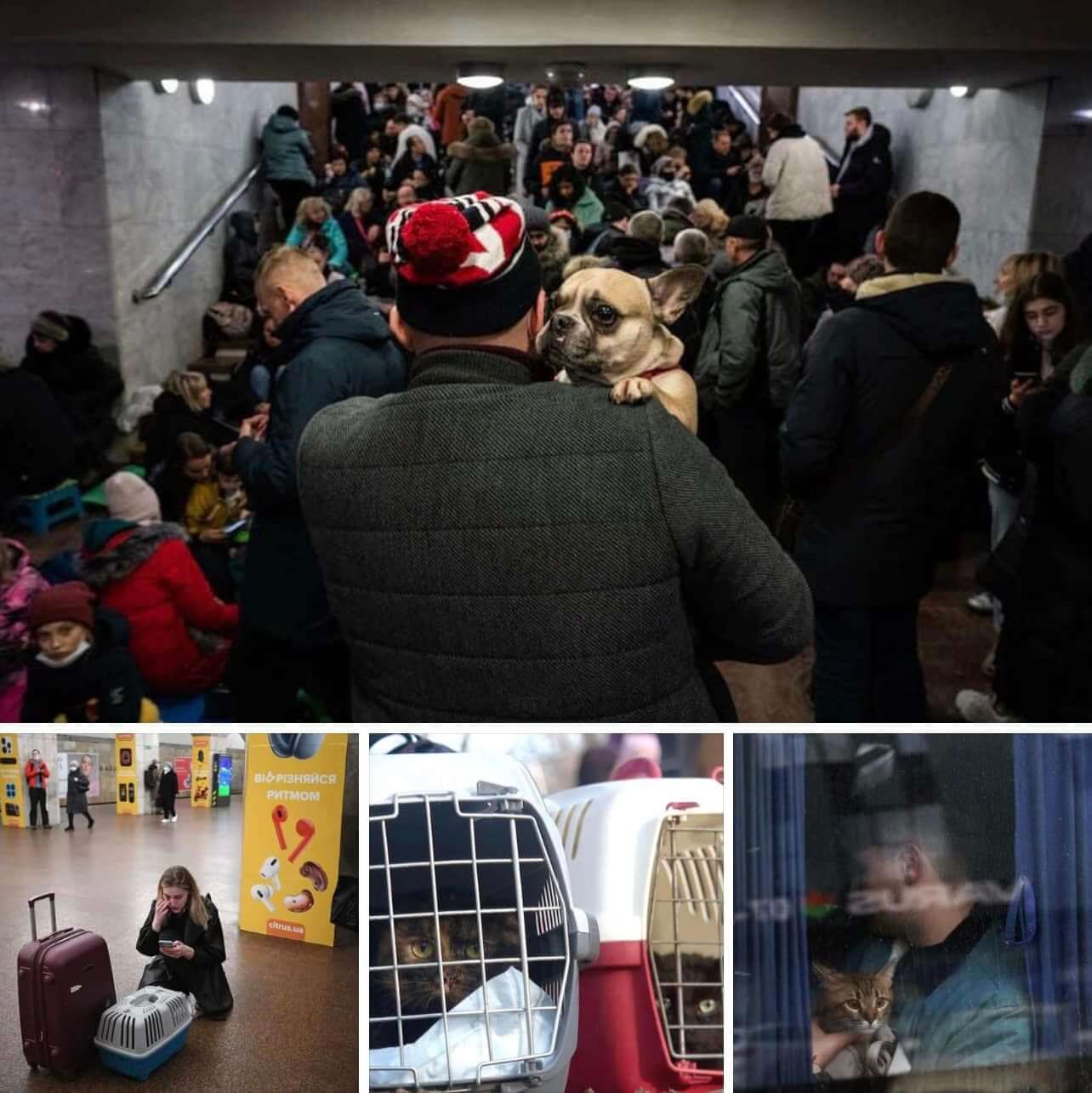 For those whose pets are left behind
If you were forced to leave your dog behind, there is an organization still in Ukraine that will try to help as many pets as they can. Vet.crew will stay behind and assist animals left in Odessa, Ukraine. You can help them by donating here, and you can get in contact with them here.
Here are two Facebook groups with information and help for Ukrainian citizens
Kejterski Patrol - pomoc psom z Ukrainy
World Dog Finder team