Interview: Stefan Sinko
---
The president of Slovenian Kennel Club, Mr. Štefan Šinko, answered our questions about Slovenian cynology and the new situation about the European Dog Show that was scheduled in the city of Celje. Here is what Mr. Šinko shared with us:
1. Mr. Šinko, you have a difficult road ahead of you, it is known that the Slovenian Kennel Club had a lot of problems with the previous administration and we know that there was a lot of work done on restructuring and reorganization. How satisfied are you with the progress?
So far we are satisfied, but we will be completely satisfied when the restructuring process is completed and all our members are satisfied. That is the most important part for us.
2. What are your short term and long term development goals for SKC?
Our short-term goals have been changed and postponed due to the coronavirus pandemic. Until this year, we have been preparing this large project of the European Dog Show, which has unfortunately been postponed, and we are now in the process of renegotiating and resolving the situation with the FCI. I hope that we will soon come up with a solution that would satisfy us, but unfortunately, all our short-term plans have shifted. We are preparing several possible scenarios and plans, but as you can see the situation is changing day by day.
3. A few days ago it was announced that the European Dog Show was being canceled. Does this mean that Slovenia will not be the host at all or is the hosting itself moving to a later date?
As I mentioned, we are working on it and we will have several important meetings soon. The vote of the European section of the FCI will soon follow, which will decide whether we have the right to organize in a different term or we will have to adapt to another decision. More precise answers should be available to us in the second half of July 2020.
4. Do you think that the World Dog Show is going to get postponed because of the same reasons?
It is really impossible to even comment. The situation is uncertain and I think that whatever we say will seem quite frivolous. Too many changes happen on a daily basis to be able to know what will happen by the 12th month. We would like the exhibition to take place, but we have nothing left but to wait.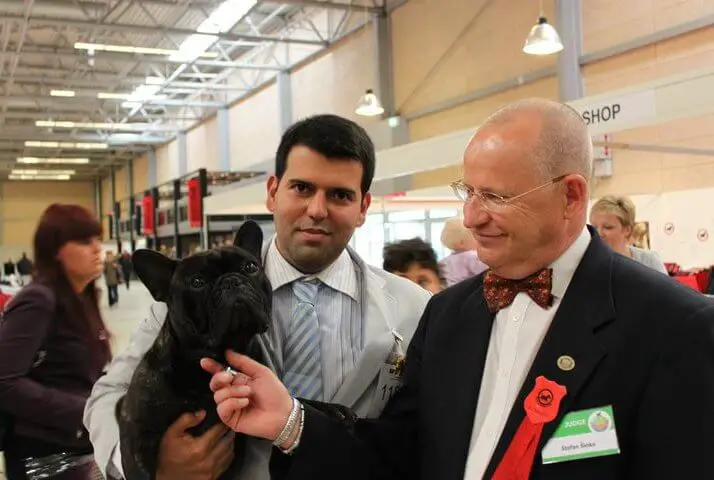 5. You have been in cynology for almost 40 years and our opinion is that the current situation in the Netherlands is unprecedented. What is your attitude about this whole situation especially since you are an English Bulldog breeder?
I have been in cynology for over 40 years and I think the principle that guided the Dutch Federation is unprecedented. However, a new statement was sent today (July 9), a positive signal for cooperation between clubs and federations that have been problematic, to say the least. Regardless of the situation in the Netherlands, federations and clubs should always work hand in hand to protect breeds. It is worrying that in some countries this is becoming more and more difficult to achieve. We have recently learned that there has been such a ban in Australia as well so the overall situation is neither favorable nor good. Those breeds have lived with us for hundreds of years and now they should suddenly be wiped out?! My opinion is that such developments do not ensure the positive development of cynology, quite the opposite. It brings an uncertain situation that could end tragically.
6. Do you think that the influence of associations that encourage the adoption of such laws has gone too far?
Absolutely. Those things went too far, primarily because we breeders and cynologists were not asked anything. We have been living with these dogs for 40 years and more and we know exactly what the situation is. No one has asked clubs or federations, and these people who call themselves "protectors" of animals have extreme ideas about bans on shows and dog breeding. We have a serial problem that needs to be addressed serially. To solve this problem, teams of experts are needed who should work in various fields, but whether we will be able to do it in time and financially is questionable. Our "opponents" in this problem are very skillful and have a strong lobby behind them that has exceptional financial power. This whole situation is extremely serious.
7. Do you think that enough is being done to promote purebred breeds in the world?
Not enough is being done. There are sensationalist headlines in the media that often do not convey accurate information, and I think that much more could be done about it.
8. What do you think could be done better in this regard?
The solution might be in educating the general population because people are not really aware of what the real truth is. Those who are not in cynology know only what the media conveys to them, and that information is often inaccurate. Therefore, we who deal with dog breeding, should educate the general population as soon as possible on various topics that may not be related only to breeding but also how to approach and treat the dog, how to start breeding, give incentives to breeders to educate about genetics, anatomy, disease ... everything it takes to get healthy animals. To all of us who are breeders, the goal must be to satisfy the future owners of the dogs we have bred and that these dogs have been in the best possible health throughout their lives.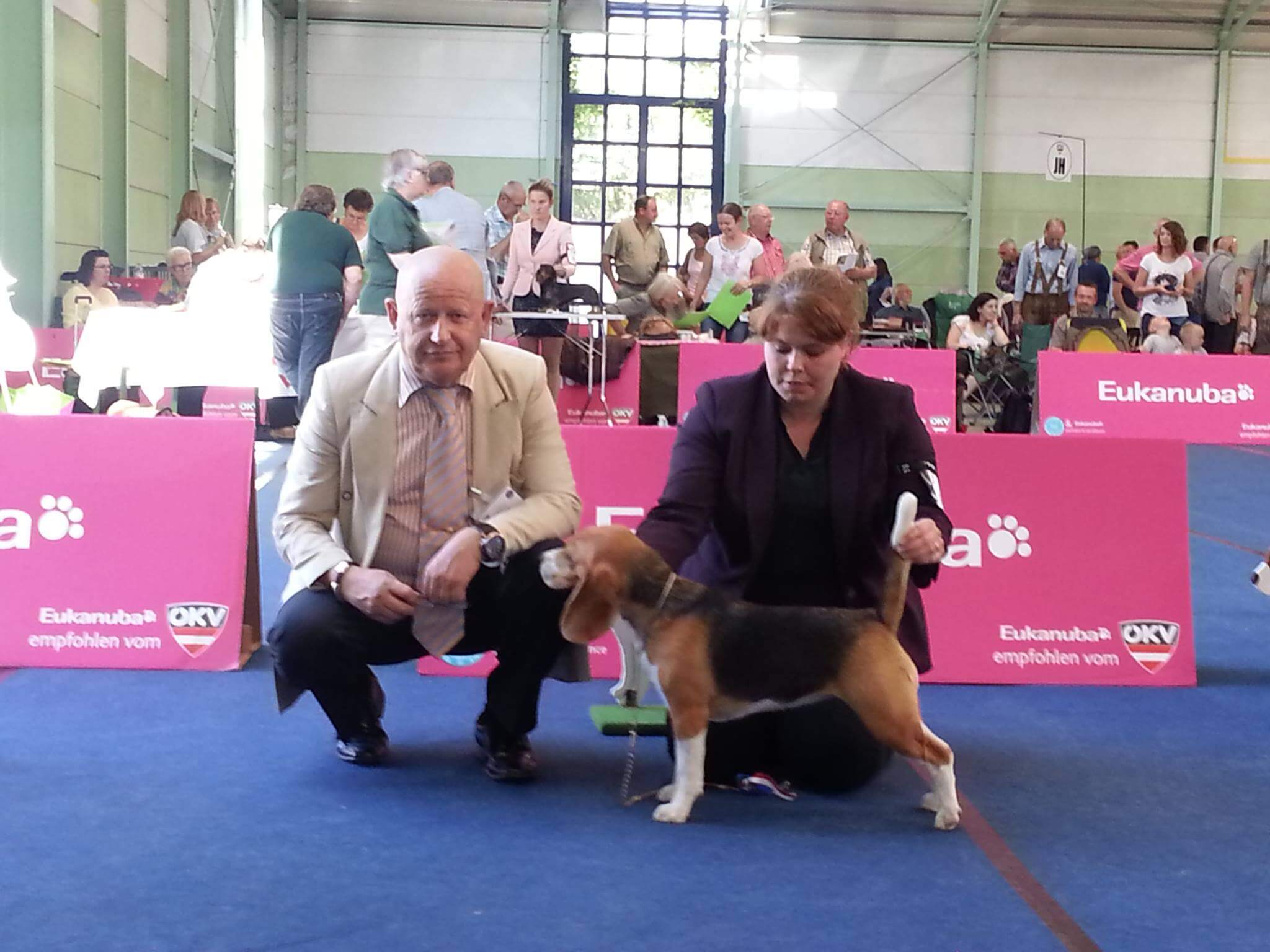 9. Is the Karst Shepherd sufficiently represented and promoted in the world?
I think that this breed is sufficiently represented in the Republic of Slovenia, of course, it is our native breed and we have 2 clubs that deal with it. However, when it comes to international breed promotion, our breeders are quite closed and there is definitely room for improvement. There is also a national breeding plan in force in Slovenia. This may be the next step we will address, but we as a Club are currently focused on bigger issues. It would be good if breeders and clubs focused more on that. There are individuals who have done this well and a certain number of Karst Shepherds are abroad, but I would say insufficient. We definitely support that part, but we also think that it is important to have a good attitude towards these dogs first in our country, and later in Europe and beyond. A better attitude towards foreign countries would be good for the breeders themselves as well as for the breed, which would then get an international connotation.
10. Do you think that the Karst Shepherd is primarily a working dog breed or that he also adapts well to the role of a family pet?
The Karst Shepherd is a great pet! He is essentially a working dog, but above all, he is a great watchdog. All those who have larger estates or a garden would be a great fit for this breed.
11. You have visited and participated in various dog shows around the world. Is there one that has left a special memory and why?
I have already mentioned in an interview an exhibition in Amsterdam in 1985, where I won the title of world champion with a female from my own breeding. I was much younger then and there was a strong international competition and that exhibition was especially dear to me. There was no politics, the trial was objective and for those reasons, that exhibition holds a special spot in my memory.
12. Of all the Slovenian shows, can you choose one that you would recommend to all dog lovers and cynologists to visit?
We have several shows organized by our various associations and clubs, and some are organized by the Slovenian Kennel Club. There used to be a traditional exhibition in Ljubljana, which we had to move to Celje for several reasons, and mainly because it offers better conditions. We are now working on returning the show to Ljubljana. Our exhibitors are used to it, it has always been well visited and I think the terrain is great for an indoor exhibition and that would be my recommendation. However, all our exhibitions are of high quality and whoever comes is welcome.
World Dog Finder team