Interview: Augusto Benedicto Santos lll
---
We spoke to one of the leading world's cynologists Mr. Augusto Benedicto Santos lll. He is a renowned dog breeder and a cynology judge. He is a long term president of the Filipino kennel club and we had the privilege of asking him a couple of questions.
1. Mr. Santos, you said in an interview that you are involved with dog breeding for as long as you can remember. Would you mind telling us a bit more about how you started?
I don't remember my first dog show since my father was exhibiting dogs since I was a child. In fact, it was normal for us to be at a dog show and it was part of growing up. My father still breeds and exhibits to this day.
2. You and your family were involved in the breeding of many different breeds, breeds like German Shorthaired Pointers, Japanese Akitas, Bull Terriers, and German Shepherds. What was the most challenging breed to own and breed?
Well, it was my father who owned those breeds. We were merely children growing up. I was very involved with Labrador Retriever and now Welsh Corgi Pembrokes. I can say that it wasn't easy breeding Labradors. Though I had many champions in the 80s and 90s, I can say it's a very challenging breed. There are times when you have everything right but the head doesn't develop or the other way around. It was a very challenging breed and I consider it to be my main breed, although I don't breed them anymore. I was involved with the breed for 25 years.
3. What was the easiest and most fun?
I have a lot of fun with my Pembrokes. They are very dorky and all stay inside the house. I also don't have to deal with wagging tails as I did with the Labs. I do enjoy having my Pembrokes and they are all part of the family. We don't give our dogs away when they are older. Ifs a dog stays beyond 4 months, he/she stays for life.
4. After breeding all these breeds, you started to breed Labrador Retrievers. How did these dogs capture your attention and how did you decide on breeding them?
I always liked Labrador Retriever when I was growing up. But my dad never liked them and always said they look boring. But he also bought me my first Labrador in 1988 and that started it. For twenty-five years I would sleep and talk labradors. All my books were about the breed and other than work, it was all labradors. I would burn the phone lines speaking to Labrador Retriever breeders all over the world. It was a passion for me.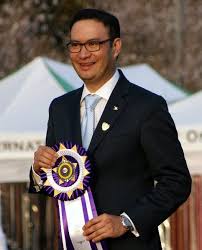 5. You have a well documented and extremely successful kennel. Your dogs have won many titles and rewards, can you tell us a bit more about what it takes to breed such successful and great dogs?
Well, you need to start with good dogs. I would source dogs from all over the world. I was younger then and more intense. I had around 50 labradors at any one given time. I was very passionate.
I had very good bitches. I think that was the key. Having good bitches is always a plus. I believe that a good bitch when bred to a mediocre dog, will still produce very good specimens. While an outstanding dog when bred to mediocre bitches will also produce very ordinary dogs. So, for me, the bitches are key to having a good kennel.
6. How are you satisfied with the development of the Philippine Canine Club?
I am very satisfied. When I took over in 2005, we would register 18,000 puppies and we were in the negative 100,000 euros. Now we register approximately 85,000 puppies a year and the PCCI is worth around 10 million euros. Not bad for a club in Southeast Asia. We also have the Philippine Circuit, which is my brainchild. We are on our tenth year now and entries still keep going up.
7. How did the COVID-19 pandemic impact day-to-day operations and working in the Philippine Canine Club?
We closed pcci from February to July. When we opened until today, we have been registering around 800 puppies a day, double what we normally register. We have canceled our show and the Philippine Circuit 2021 which saddens me but it is for the best. Our registrations continue to rise despite the pandemic.
8. How would you evaluate the collaboration between the Philippine Canine Club with the rest of the world?
Pcci is the first country in Asia to go international, every followed suit. We take pride in the fact that many people from all over the world come to the Circuit to show. I think that the Philippine Circuit is the most popular show in Asia and some so many people fly in with their dogs from overseas.
9. Which part of the world would you like to advance and better the collaboration with? Would you like more Filipino breeders to export their dogs?
Well, I am often in Europe so I would like to continue the collaboration on Europe. I feel that we can learn so much from the Europeans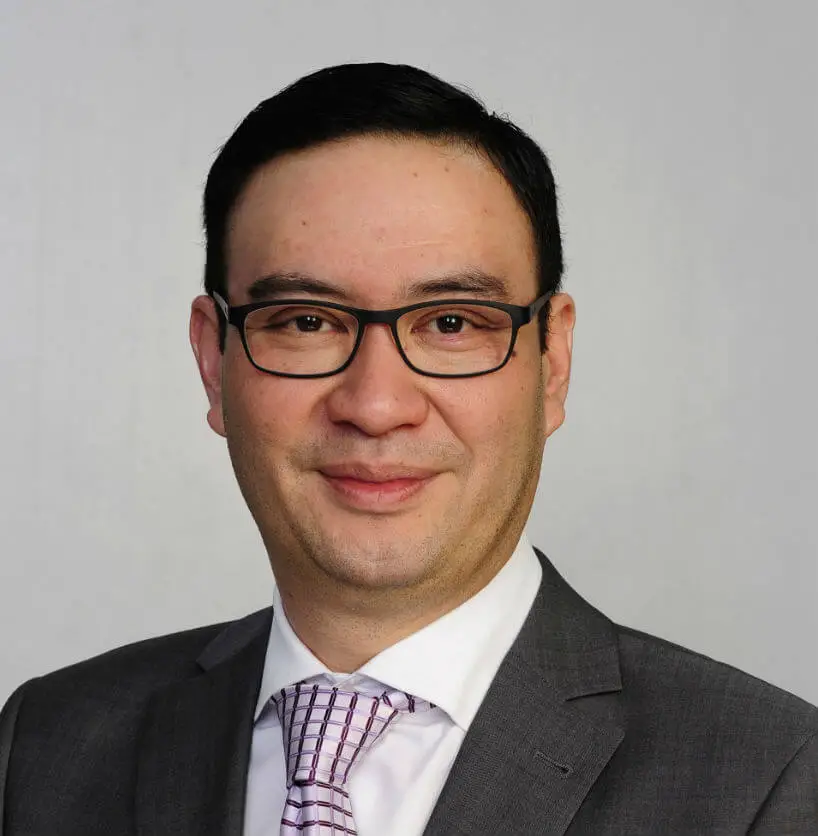 10. The whole world is slowly changing their views towards dogs and pets in general, and dogs have never been more popular. Is the situation in the Philippines the same? Are people changing their perception of dogs and dog ownership?
Filipinos were a mix of dog lovers and dog abusers. In fact, not so long ago Filipinos used to eat dogs. But things have changed and pets are becoming more popular especially in the city. We are a poor country so it took time for people to learn. But they are quickly learning and we are starting to practice good animal husbandry. Now people are more aware of animal rights and people are enjoying their pets more.
11. How big of an influence has the situation in the Netherlands and Australia affected Filipino owners and breeders? How likely it is that the Filipino government accepts these types of dog breeding bans?
We are still years away from this if ever it happens. As I said, we are a poor country and there are more important things to do. There was a party that wanted to ban for war cropping and tail docking. I was the one who spoke to them and all went well. So far, there aren't any bans as of yet and if they try, we will definitely fight them.
12. Are you worried about the influence of such groups that are supporting such laws and bans?
In my country, NO. I still have them in control. I really don't agree with animal activists. It doesn't mean I don't love my dogs. I have Pembrokes and they require their tails to be docked. So, if there is any ban, I will be affected. I have done my part by talking in symposiums and seminars about docking and cropping. So far we were able to appease them here. But in other countries, they like to compromise. I don't believe in that. As I said, I love my dogs so much, that I'd give my life for them but I do dock their tails. Why do I dock their tails? Because Pembrokes have short legs, their tails are long. So, they can easily break their tails through a door or fence. There is a reason for everything.
13. As a breeder, you have taken part in many different dog shows around the world. What is your all-time favorite dog show and why?
I had a dog named Jack. He was a black Labrador and was an extreme showman. He was #1 all breeds in 1996. He just loved to show and can outrun the Dobermans in the ring. Unfortunately, he died in 1998 in an accident.
14. You are also an esteemed cynology judge, what was your favorite dog show you were involved in as a judge?
My favorite dog show was the European Dog Show in Warsaw. It was beautiful. They just did everything so well. I don't think I have ever been to show this nice and the organizers were always willing to help. I hope we have more shows like this.
15. What dog show in the Phillippines would you recommend every dog lover and breeder should visit?
The Philippine Circuit. It's 12 shows in 4 days. We pick up all exhibitors inside the airport, take them to the hotel right beside the stadium. It's a very popular show and judges and exhibitors can mix together. It's a big party and a fun show. Come and visit!
World Dog Finder team