Dogs Are Back In The White House
---
On November 7th, 2020, the United States of America received the biggest ever presidential election results. Nearly 145 million registered voters cast their votes for two candidates. The sitting president, Mr. Trump, received about 70 million votes while the Democratic nominee Joe Biden received over 74 million votes.
The news is official, and it looks like the USA will have a new president.
It was a historic event with the whole world watching and hoping the result will go one way or another. Vice president-elect Mrs. Harris is the first female and the first Asian-American to hold the United States' second-highest office. It is truly a historic event held in the most challenging conditions.
We are delighted to say that there will once again be wagging tails at the White House!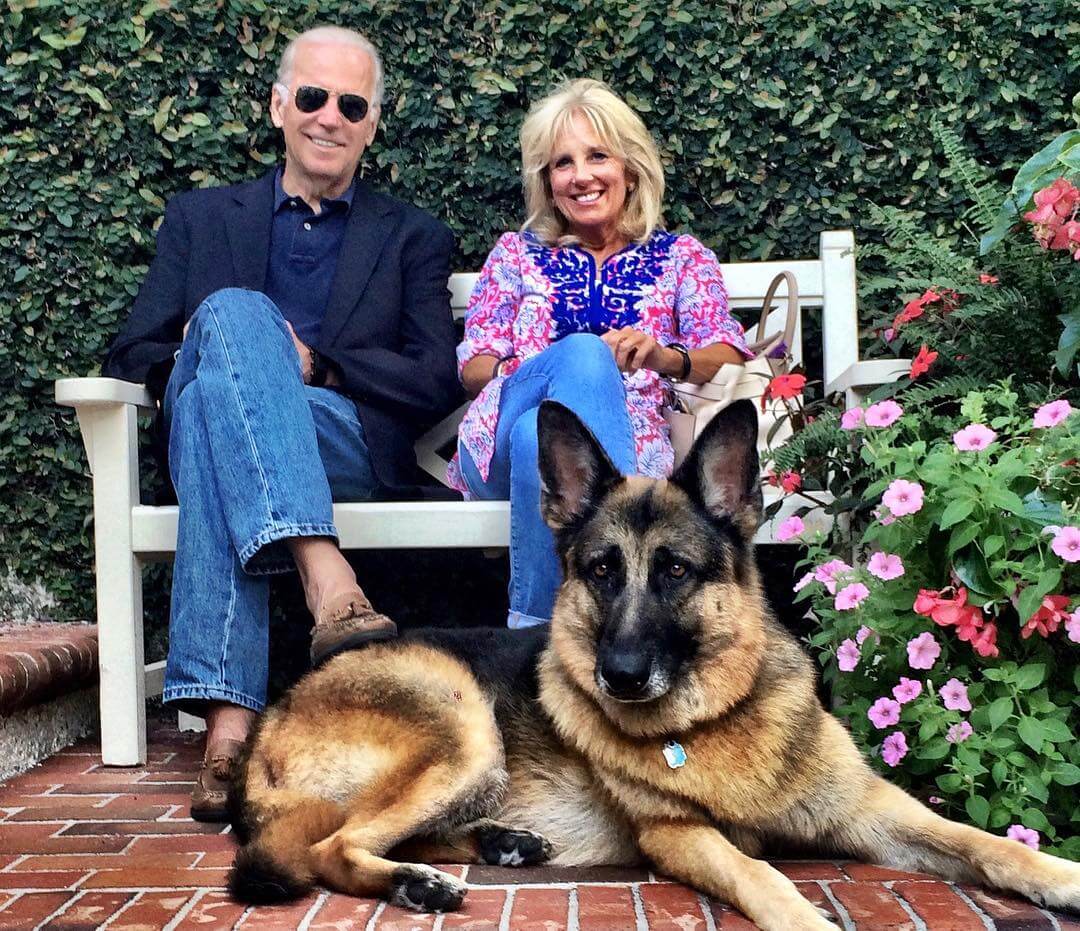 President-elect Joe Biden has two dogs - Champ and Major Biden. After four long years, the White House will be home to two First Dog-elects, and what's even better, Major is a rescued German Shepherd.
President-elect Joe Biden got his first German Shepherd in 2008 when he served as the VP to the former US President, Mr. Barack Obama. Mr. Obama had two Portuguese Water Dogs called Bo and Sunny. You can read more about Portuguese Water Dogs here.
At the time, Mr. Biden received a lot of scrutinies for buying a pureblooded German Shepherd from a registered breeder from Pennsylvania. Mr. Biden is a long-term German Shepherd admirer, and the best and the most responsible thing he could do was to get a GSD from a reputable breeder.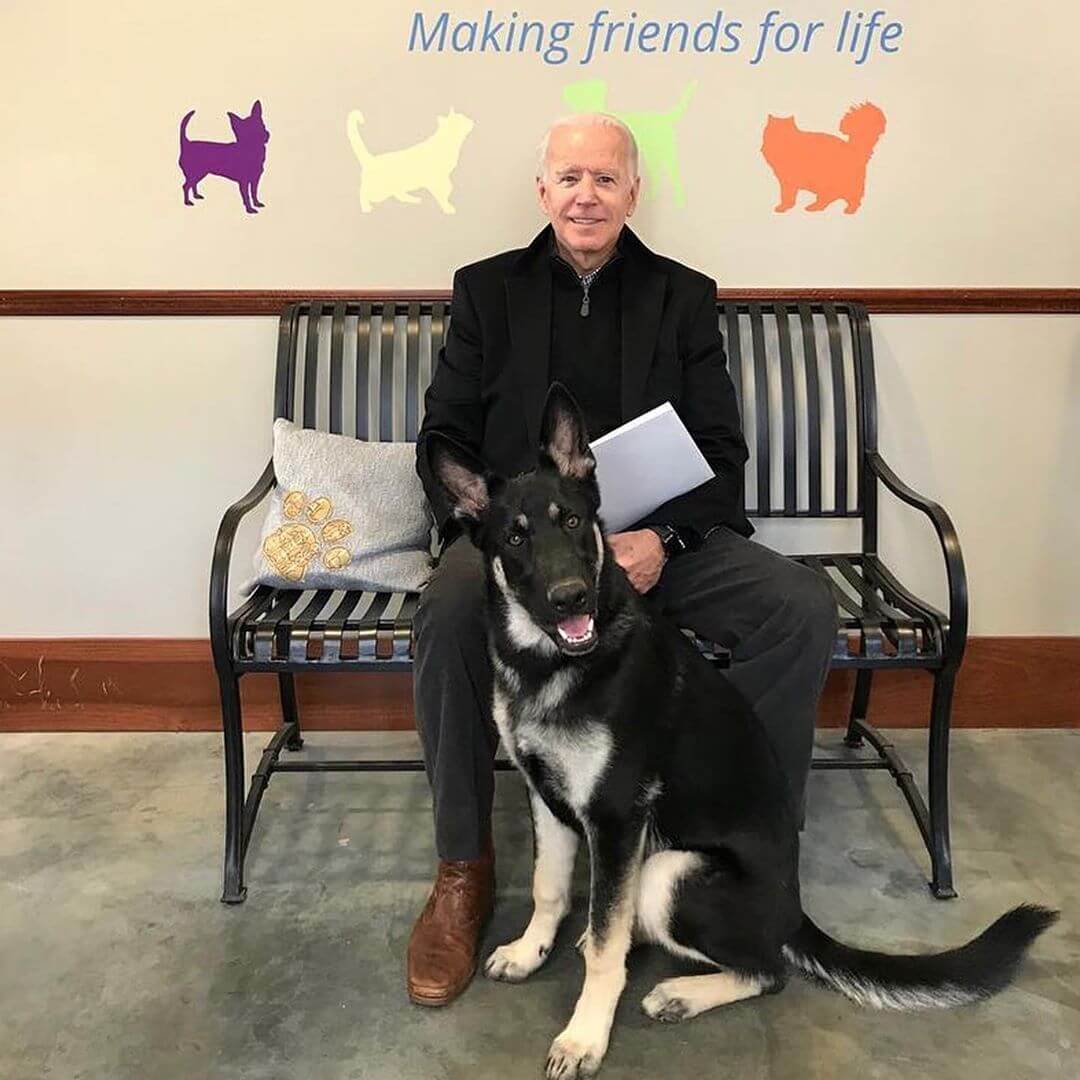 Ten years after getting his first German Shepherd, president-elect Mr. Biden adopted Major from the Delaware Humane Association. At the time, the Biden family stated: "We are so happy to welcome Major to the Biden family, and we are grateful to the Delaware Humane Association for their work in finding forever homes for Major and countless other animals."
Mr. Biden even used Major and Champ in his presidential campaign. He appeared and posted videos and pictures on his social networks and even stated in one of his interviews that he "wanted to bring dogs back to the White House."
It looks like his plan worked, and it will be the first time in history that a rescue dog will live in the most famous house in the world.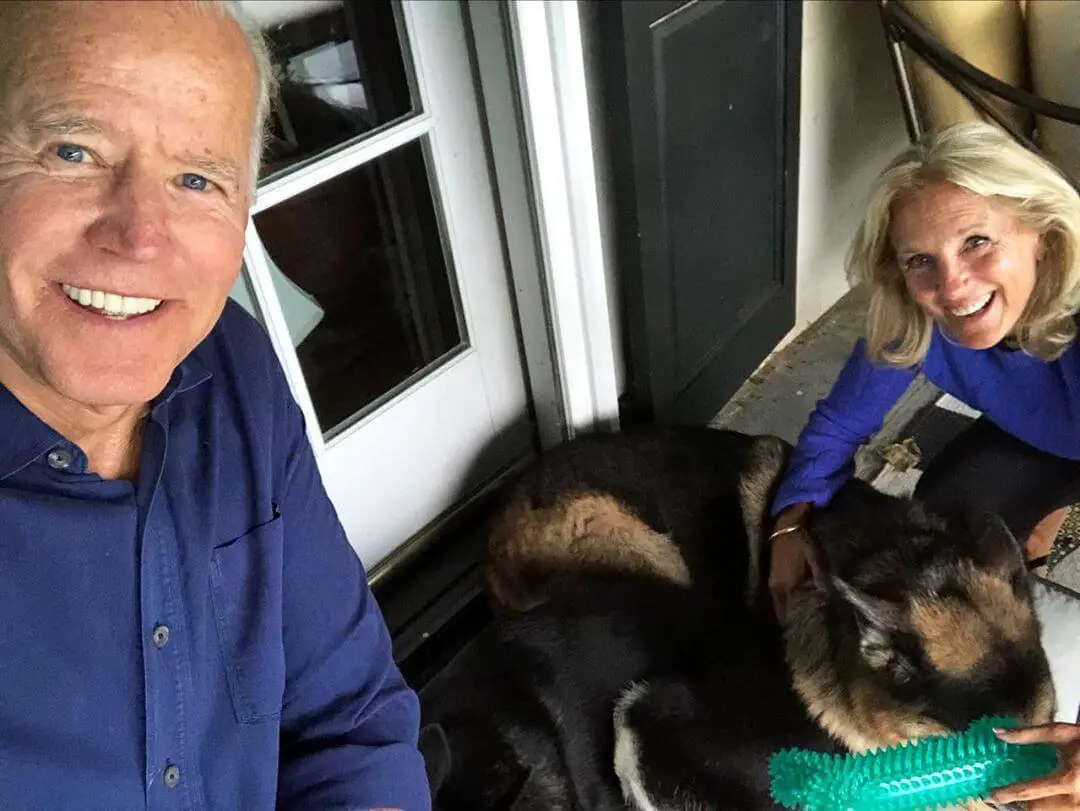 Reactions around the world broke as the election results became public. Mr. Biden received tweets, emails, and public messages from France, Canada, the UK, Germany, New Zealand, Pakistan, Australia, India, United Arab Emirates, and more messages and congratulations are coming in every second.
Some things need to be settled with the sitting president's legal disputes, but it seems that the result is inevitable.
Being a First Dog has its privileges, but certainly, all the press, traveling, and security can be very stressful for a dog. Major was a neglected puppy who came from a litter of mistreated puppies that ended up in the Delaware Humane Association. Major and Champ will need to get used to handling stressful situations like traveling by plane, relocating, learning to be surrounded by different people, etc. We certainly hope that their new role won't be too hard on them and that they will enjoy the White House lawn.
World Dog Finder team