Dog Heroes of 9/11
---
Today is the 19th anniversary of one of the worst things that happened in the history of the United States of America. On that peaceful Tuesday morning, 2.977 Americans lost their lives, over 25.000 got injured, and the whole world watched in horror as the situation developed.
Those vicious and horrifying attacks were the deadliest terrorist attacks in the history of the United States, not only because of the people that were in those buildings but also because of 405 of the finest New York police officers and firefighters died in the collapse of the WTC towers.
Over 10.000 first responders came out to help and thanks to their quick response many people survived and got to the hospital in time.
World Dog Finder wants to share our deepest condolences to the families of all 9/11 victims and to remind everyone during these troubled times that together we can overcome anything.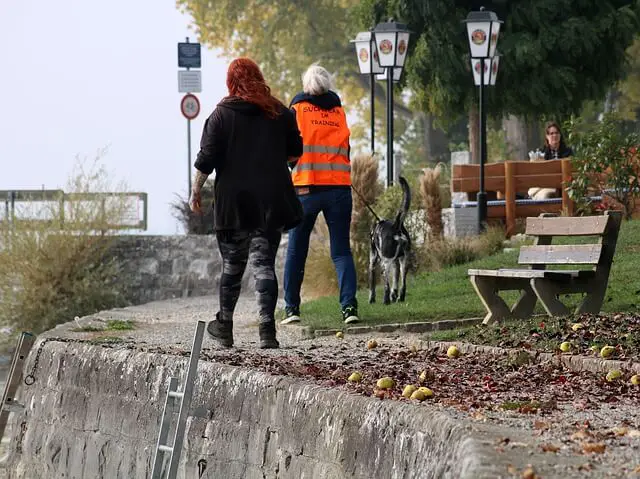 We have dedicated our lives to dogs and we would like to take this opportunity to remember the search and rescue dogs that were involved in rescue efforts in the aftermath of that tragic event. Over 300 dogs were a part of the first responder teams and all of them made their mark by finding survivors in the debris.
Riley
Riley was a Search and Rescue dog that was trained to find survivors but unfortunately, that day, Riley became a cadaver dog. Riley was a Golden Retriever that was doing his best to help rescuers and his handler said that with each body Riley discovered, he became more and more depressed. The hero dog could not understand why so many police officers and firefighters came over to hug him. In the end, Riley provided comfort to all that came close to him.
Bretagne
Bretagne was a two-year-old dog at the time of the attacks and she is considered Search and Rescue royalty. A volunteer firefighter with the Cy-Fair Fire Department by the name of Denise Corliss was Bretagne's handler and she trained with her since the dog was 8 weeks old.
Not only did Bretagne put her "nose to work" in the Ground Zero, but she and Denise Corliss also became a FEMA certified S&R team. Bretagne continued working as a rescue dog until she was 9 years old and helped look for survivors after the hurricanes Rita, Ivan, and Katrina.
Bretagne sadly died in 2016 at 16 years old and firefighters, police officers, and search and rescue officers waited outside the animal hospital for her body to be taken out and saluted this K-9 hero. She was buried with the flag of the United States of America.
Apollo
Apollo was a German Shepherd who arrived at the scene of the attacks about 15 minutes after the collapse of the buildings making him the first dog responder. On the way to the WTC, Apollo fell in a pool of water and that might have saved his life. At one moment, he had a close encounter with the flames in the building and the only reason his coat hasn't caught fire is that it was wet.
Apollo had a second brush with death after he got covered with falling debris and got trapped under it. His handler, Peter Davis, rushed to his aid and removed the falling debris off of his dog. Apollo hasn't blinked an eye and immediately went back to work.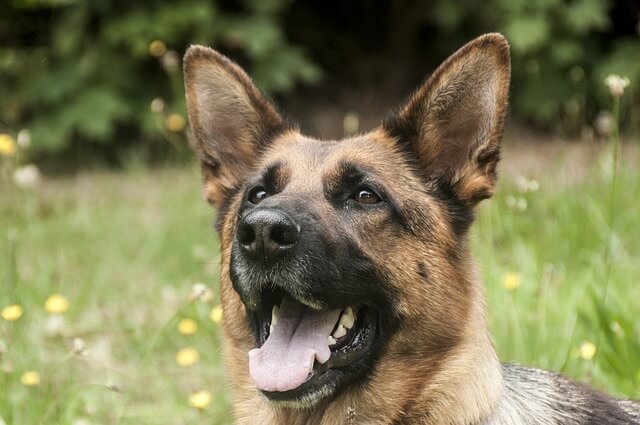 Jake
Jake was a very young dog when he was found living on the streets. Jake had several injuries like a dislocated hip and a broken leg. Luckily, Mary Flood found him and nursed him back to health. Mary was a member of the Utah Task Force 1 and she was trained as a part of the search and rescue team.
Mary trained Jake to become the ultimate rescue dog and he showed his natural talent for discovering survivors in the aftermath of natural disasters. This was the first time Jake had a mission of this magnitude and he worked tirelessly for 17 days helping other search and rescue officers do their job.
Trakr
Trakr was a German Shepherd that was specially trained for search and rescue missions was one of 300 dogs working in the aftermath of the World Trade Center attacks. Trakr is known for finding the last survivor. The woman he saved, Genelle Guzman-McMillan, was traped for more than 27 hours. She was one of the lucky ones that managed to get out alive after such a vile act of terrorism.
She was walking in the stairway when the building collapsed trapping her in a hopeless situation. Trakr caught her scent and gave the signal to his handler and rest of the firefighters that quickly managed to save her from the rubble.
World Dog Finder team