Tips For Buying a Puppy
---
So you decided to get a dog… there are still so many things to do and to consider before you bring your little buddy home. Although sometimes it seems so easy, taking care of a dog is actually a huge responsibility and sometimes that job is exhausting. First, you have to be sure that you are able to give a dog everything it needs. Make sure you have enough free time to hang out with your dog so it does not feel neglected; review your finances – make a financial plan because owning a dog is not cheap. Finally, make sure that you have room for your pet. A dog requires plenty of space for exercise and play. After that, you have to carefully choose the right breed to suit your lifestyle.
Buying a puppy at a pet store
Now that you have made sure that you have enough free time, money, and patience to raise a dog, the next thing you should decide is whether you want to buy a pedigree puppy or get a dog from a breed rescue. Whatever you decide, don't buy a puppy from a pet store. Purchasing from a pet store is probably the easiest way to find a new pet, but those puppies usually come from puppy mills that keep puppies in terrible conditions, and consequently, they may develop serious behavioral and health issues later in life.
Buying a puppy from a breeder
If you want to get a purebred dog, you must be responsible. Make sure that you are dealing with a reputable breeder. Look for an experienced dog breeder with an excellent reputation. Whenever you can, meet the breeder and check out the place where the dogs are kept and make sure that puppies are spending the most sensitive time at the very beginning of their lives in a healthy environment. Also, always insist on seeing mum and her puppies together and if you have any doubts about the breeder authorization to breed dogs, don't buy one from them, because buying will fund their illegal operation. If your breeder lives far away from you and is shipping their puppy to you – ask them to send pictures of the place.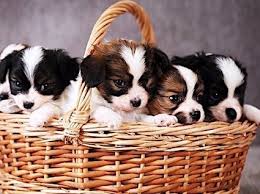 Buying a puppy - documents
Carefully examine all the papers and all documentation to make sure they are legitimate. When breeders advertise their dogs, they sometimes use abbreviations that are not familiar to everyone. So here is a little guide on how to read dog advertisements and dog pedigree in order to verify the information found on it. On that certificate, you will find the dog's official name, show title, registration number, and the name of the dog's ancestors. It is increasingly common for them to also include DNA and health identification.
Buying a puppy - health check
You must have heard of hip dysplasia, a problem that often occurs with dogs (especially those belonging to larger breeds). Because hip dysplasia is a hereditary disease/disorder, most of the authorized breeders will write what is the situation with the puppy's parents' hips in the puppy's documents.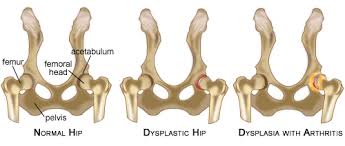 Buying a puppy - guide
Also, most countries that are members of the Fédération Cynologique Internationale (FCI) require RTG footages of hips of all dogs used for breeding purposes because healthy hips are a requirement for legal breeding.
Hips Dysplasia
A (no hip dysplasia),
B (hip joints are almost in the normal condition),
C (a light form of hip dysplasia),
D (a moderate form of hip dysplasia),
E/I and E/II (E means there is a heavy form of hip dysplasia) are marks for hip dysplasia classification.
Breeding license
The breeding license will get dogs with results A, B, C or D. Dogs with result E/I and E/II are not allowed to be used for breeding purposes (and if the breeder did not mark which grade their breeding dog got on its profile, you should ask them about it and contact the administrator directly so they can investigate whether this breeder is legal or not). 
Elbow dysplasia
In the dog's pedigree, you can also come across an abbreviation "ED". ED means abnormal development of the elbow. There are also marks for different levels of ED. ED 0 means there is no dysplasia of elbow joints; ED 1 means there is a light form of osteoarthritis; ED 2 means there is a moderate form of osteoarthritis and ED 3 means there is a heavy form of osteoarthritis in a dog.
IPO test
Sometimes a breeder will mark whether the dog has passed an IPO test. IPO is an international program for athletic working dogs that are conducted by the rules of the FCI.  IPO-1, IPO-2, and IPO-3 consist of three disciplines: trace, obedience, and defense. The purpose of this program is to determine whether the individual dog is suitable for the appropriate training and to be used for a particular program. This test is valid as evidence of suitability for breeding. To access the IPO-1 exam, the dog should be at least 18 months old. The work presented is being evaluated and the score is written into the dog's pedigree.
If a dog has participated in an international dog show, which will most probably also be mentioned in its pedigree (and in the pedigree of its puppies).
European exhibitions - titles
Titles a dog can get in European shows are Best of Breed (BOB), Best of Opposite Sex (BOS), Best of Group (BOG) – the title for which rival dogs or bitches which have obtained the title BOB at the show and belong to the same  FCI group, Best Couple – the title which can win a dog and a bitch that has the same owner, Best Breeding Group – the title for which rival groups of at least three dogs/bitches having the same kennel name, Best Minor Puppy, Best Puppy, Best Junior, Best Veteran, Best in Show (BIS) – the title for which rival winners of FCI groups.
International exhibitions - titles
At international exhibitions, CACIB (Certificat d'Aptitude au Championnat International de Beauté de la FCI) can also be obtained while The Reserve CACIB is awarded to the second-best dog which was given the qualification. The only dogs which can be taken into consideration for the CACIB are those which have been awarded "EXCELLENT 1" in intermediate, open, working, and champion class. A CACIB can only be awarded if the dog in question has been assessed as being of superior quality. The Best junior, CACIB winner, and best veteran from both sexes, if awarded excellent, will compete for Best of Breed (BOB). The judge must also choose the best exhibit from the opposite sex (BOS) next to the BOB winner.
The CAC (Certificat d'Aptitude au Championnat) is a national grading. It is up to the national kennel clubs to decide in which classes and to which dogs this certificate can be awarded. The first title of National Champion earned in an FCI country must be with at least 2 CACs won at shows organized by the same national canine organization in the same country on two different days.
Now that you are thoroughly informed we hope you can find your perfect buddy!
Happy snooping!
World Dog Finder team