Bad Dogz Canario Kennel
---
Croatian kennel Bad Dogz Canario was founded in 2016 by cynologist and law graduate Dario Kardum. The same year, the Bad Dogz Canario Kennel was registered with the International Kennel Club (FCI) under the serial number F.C.I. 91/16. The main goal of the Bad Dogz Canario kennel is to breed, select and preserve the standard of the relatively rare Presa Canario breed.
The story behind the foundation of the Bad Dogz Canario kennel begins in early 2014 when Mr. Dario Kardum and his family decided to buy and a female Presa Canario puppy from Slovenia. The dog was purchased from a reputable breeder, Mr. Marko Jerman, owner of the Macrocanario kennel. The puppy, named Alegra Macrocanario, soon started to show great exhibition potential. Only 18 months later Alegra Macrocanario won the Croatian, Slovenian, Serbian and Hungarian championship and became an international beauty champion.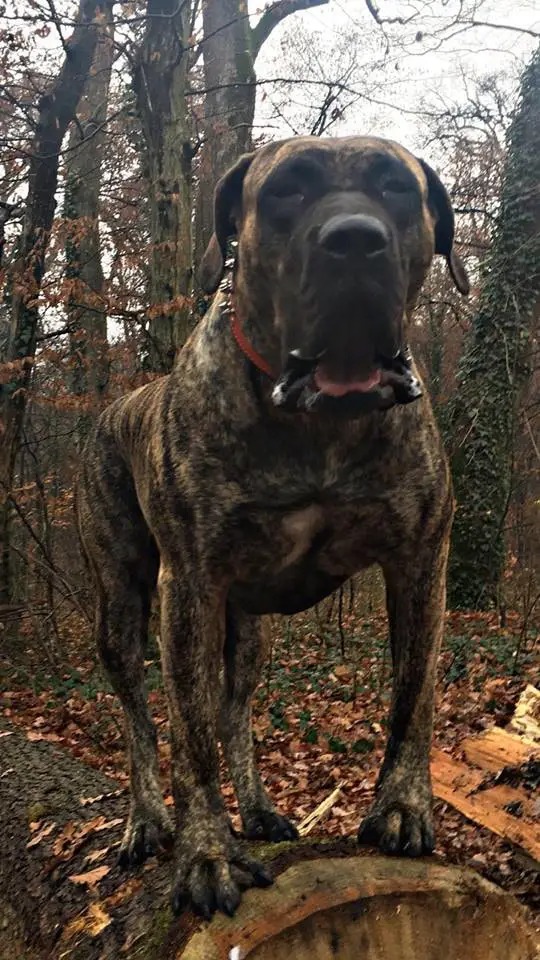 The decision to breed Presa Canario dogs came after testing the female's health (testing for hip dysplasia and doing a complete DNA analysis of the dog). The tests showed excellent results and the dog's perfect health. After that, Alegra Macrocanario was bred with a junior world champion stud named Don Vinciguerra. From this litter, the kennel kept a male named Brutus Bad Dogz Canario, who as a puppy, at the age of only three and a half months, in the fierce competition at the World Dog Show in Germany, won first place and the title of PUPPY WORLD HOPE.
To the surprise of many, a female dog from the same litter named Bomba Bad Dogz Canario won first place in the female competition and thus, for the first time in Croatian cynological history, the Presa Canario breed won first place in both categories. A year later, at the European Dog Show in Poland, these dogs are re-writing history and winning third place in the breeding group of couples, making the Presa Canario breed for the first time win an important result in the Best in Show competition. 
More information about the Bad Dogz Canario kennel, their dogs, and achievements is available here.
Each puppy from the Bad Dogz Canario kennel is raised inside the home, in a heated and cooled space, specifically designed to take care of puppies. 24 hours a day, 7 days a week puppies are in contact with people. A lot of attention is paid to the puppies' physical health, as well as their psychological development. Early neurological stimulation to new sounds, people, spaces, and other dogs is very important for the development of a stable and evenly balanced dog character.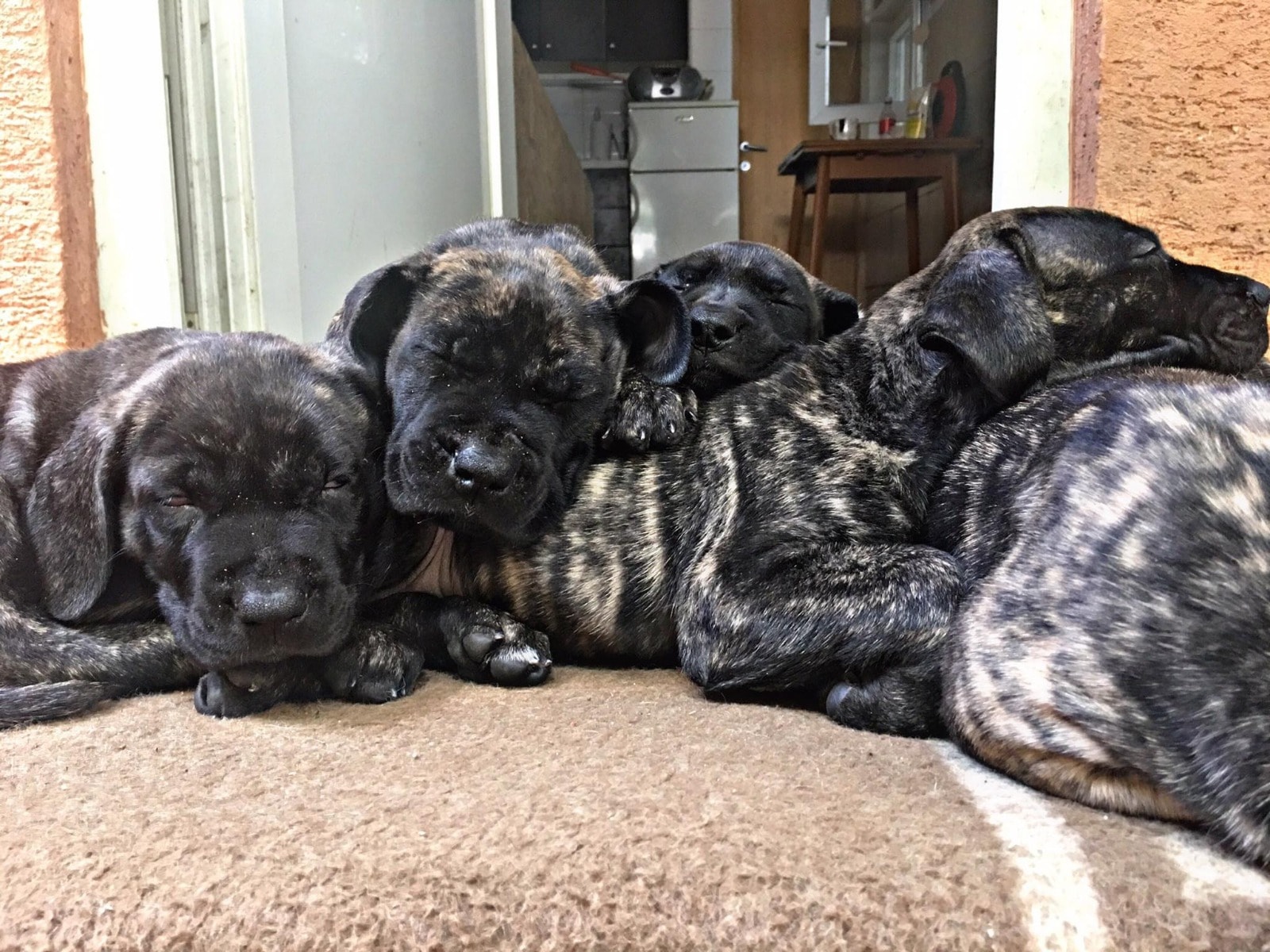 Dogs bred at the Bad Dogz Canario kennel can be found in almost every European country, and the Bad Dogz Canario team tries to stay in touch and available to families who have a dog from their kennel. It is common knowledge that Presa Canario dogs have great work potential and that is why you can find this breed working as police or military dogs (or simply as guard dogs) in many countries. 
The Presa Canario dog ​​is a strong, dominant, intelligent, and loyal dog that has an expressed instinct to protect its family and its home. Unfortunately, these dogs have a reputation for being aggressive (mostly because of their past, when people used them for dogfighting), but this is far from true. Occasionally, as well as in any other breed, there is a Presa Canario dog with a slightly more aggressive trait, but with proper socialization and training this is an exception, not the rule.
If you are interested in buying a dog from the Bad Dogz Canario kennel, if you would like to know more about past, current and/or future litters, or contact the breeder, you can do that here.
World Dog Finder team