The 7 Best Dog Shower Attachments
04.01.2022.
Every product and service on World Dog Finder is independently selected by our editors, contributors, and experts. If you purchase something through our links, we may earn a referral fee. Learn more
---
No matter what kind of dog you have at home, one thing they all have in common is baths. Dogs can get dirty; in fact, they love rolling in things with foul odors. If that happens, you need to wash your dog. You can't have a dog in your home that smells like an animal carcass or poo. Even if your dog doesn't roll into anything, a regular bath is something all dogs require.
One thing you and your dog could benefit from is a good dog shower head. It will make washing your dog a lot easier and a lot more practical. Experienced dog owners get dog shower attachments because they help them get professional grooming results. Of course, you will also need a good dog shampoo. World Dog Finder prepared a list of the best dog shower attachments you can get.
The best dog shower attachments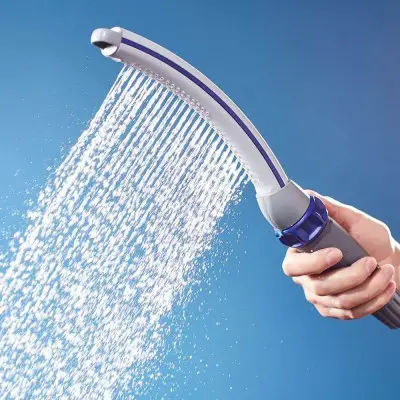 Waterpik is one of the industry leaders in showerheads and shower attachments. They created the Waterpik PPR-252 Pet Wand Pro for our furry family members. This showerhead is curved, which means there isn't that much overspray. It has several options, from light drizzle to precise, powerful spray that will quickly remove dirt and shampoo. One of the best things about this dog shower attachment is that it comes with a garden hose adapter, so you can simply switch to outdoor baths. This product makes dog baths faster, more precise, and more effective. It is a fantastic product that comes with a lifetime warranty.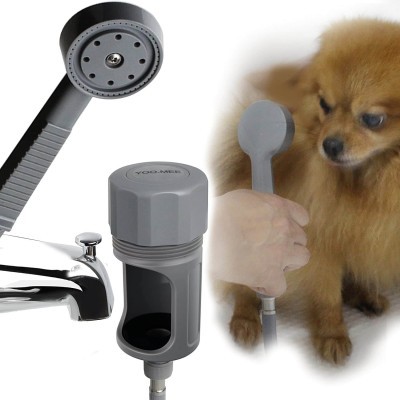 Despite the angry Pomeranian on the picture of the product, this dog shower attachment seems to be really good. Many dog owners that ordered their YOO.MEE Pets Shower Attachment, and they seem pretty happy with it. This attachment can go directly onto the spout. It has patented attachments that make using it really easy. This shower attachment can be used for dogs, babies, or cleaning. It is portable, lightweight, and durable, which is something all dog owners want to see.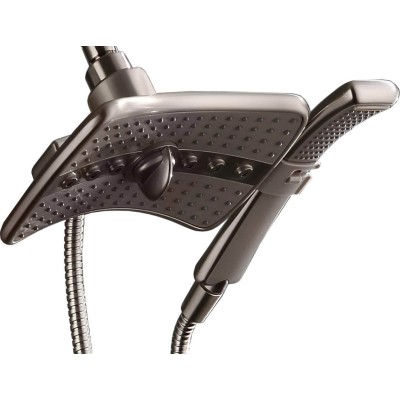 If you want a shower attachment that will be practical for washing your dog but also very stylish, the Brushed nickel Showerheads by Bright Showers is the right choice. It looks absolutely stunning. It comes with different settings, so your dog will not be the only one enjoying their bathing sessions. It comes with a 60-inch hose, which makes attaching it easy. The handheld showerhead provides enough pressure to make rinsing even double-coated dogs easy.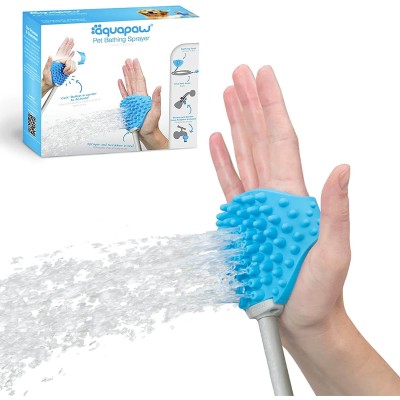 A dog shower attachment that will help you clean your dog thoroughly while simultaneously cuddling your dog is the Aquapaw Dog Bath Brush. It comes with an adjustable strap that makes the bath brush fit everyone. It can be used inside or outside because it comes with a garden hose attachment. This is a fantastic product because not only will it help you clean your dog, but it will also help you save water. Plus, dog owners love that this dog shower attachment allows for one free hand that enables them to soothe their dog.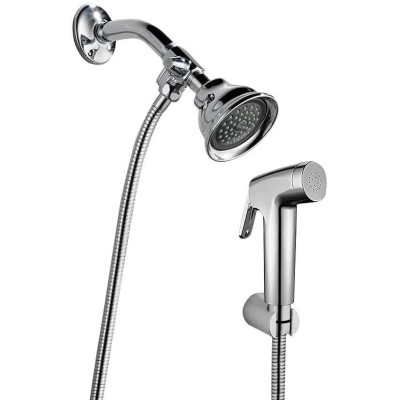 Another stylish product you and your dog might really like is the REEGE Dog Shower Sprayer. This dog shower attachment provides a lot of pressure, so you can be sure you will rinse your dog thoroughly. There's nothing worse than leaving the shampoo on your dog; it makes you repeat the rinsing process all over again. This product is made of stainless steel with chrome plating. It is easy to install, and you will get fantastic results in minutes.
The best thing about the Wondurdog Quality Dog Wash Kits is the patented rubber extension that blocks the water from spraying all over the place. One of the irritating parts of bathing your dog is the getting-soaked part. This product promises the rubber parts will keep the splash at bay and keep the water only on your dog. Unfortunately, it can't do anything about the shaking-off part that gets the whole bathroom wet. This dog shower attachment has rubber "teeth," so your dog will get a light grooming session during its bath.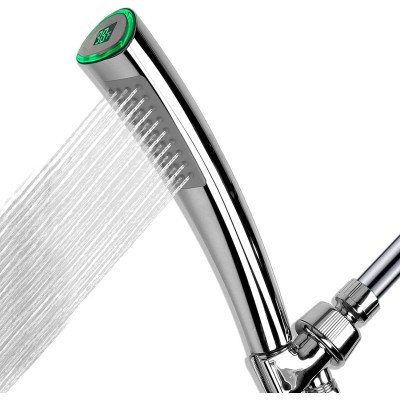 This is the second YOO.MEE product we included on this list, and just by looking at it, you can probably see why. YOO.MEE LED Thermometer Handheld Shower Head has a fantastic design that will display the water temperature and let you know if the water is hot or cold with LED colors. That is pretty awesome to have in your bathroom. Plus, this dog shower attachment gives enough water pressure for rinsing, and the hose is long enough for even the largest dogs. It's made of plastic, so it should be pretty durable.
World Dog Finder team