8 Things to Ask Potential Groomers Before You Choose The Right One
---
Grooming is an essential part of being a responsible dog owner. Some owners prefer doing it by themselves, while others prefer getting professional help. Choosing the right dog groomer is just as important as selecting the best possible vet for your dog. If you are not entirely sure how to approach that research, here are some things to ask your groomer before you decide on one;
1. What services do you provide?
The most important question is about the services your groomer can provide you and your dog with. All groomers should know how to trim, brush, remove mats, clip nails, and clean ears, but professional dog groomers can recognize ear infections, periodontal diseases, skin issues, and infections.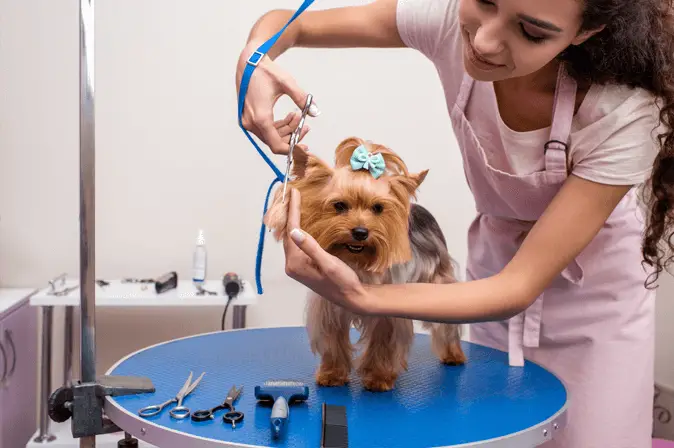 2. Can I see the salon?
If your groomer has a salon, you'd want to check out their facility. Look for sturdy tubs, cleanliness, professional grooming tools and supplies, and ask yourself whether you feel comfortable leaving your dog there for a couple of hours.
3. Are you experienced with my dog breed?
Different breeds require a different type of grooming. Talk to your groomer of choice and ask if they know the breed's standard and what kind of trim the standard requires. Some groomers might be very experienced, and that is exactly what you are looking for. Plus, they probably know how to handle a specific breed's character.
4. What kind of certification/training do you have?
Dog groomers can learn their trade in a few different ways. They can learn it by working in a grooming salon under a great groomer or mentor or going to grooming schools. Find out what training your potential groomer had, and ask questions about their experience. Look for groomers that are continuously investing money in their own development and learning. It is a sign of a professional looking to perfect their trade and provide the best possible care for their clients.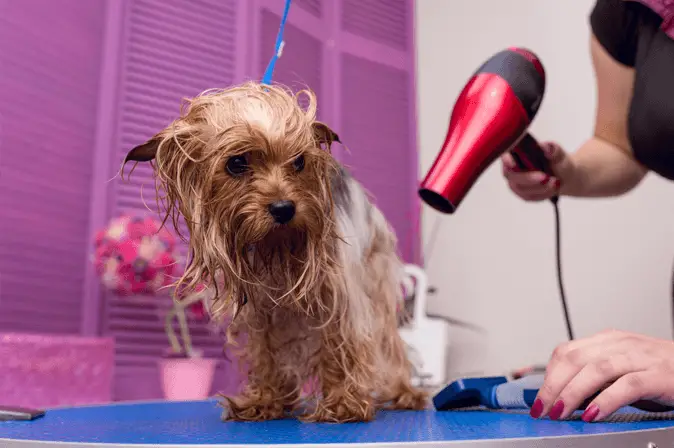 5. How will my dog be housed?
The safety of your dog is important at all times. Dogs that are not on the grooming table should be safely housed and restrained in a comfy crate. The other option is that your dog is in a play area, but only if you gave your consent. Make sure the crate your dog is kept in has proper padding, ventilation and is in view of the grooming salon personnel.
6. What do you do in case of emergencies?
This is a two-fold question, and the groomer should answer both parts. Ask them what they would do if your dog gets injured. Unfortunately, accidents can happen, and it is nothing to be too ashamed about. However, how the groomer reacts can tell you all about them.
The second part of the question is about emergencies like fires, earthquakes, or floods. If something like that happens, how will the groomer contact you and tell you your dog's location? A groomer must have an evacuation plan if something happens.
7. Do you have liability insurance?
Like we already said, accidents do happen. Grooming salons can cause cuts and bruises, and you'd want to make sure that if any medical expenses happen due to the groomer's mistake, all medical costs are taken care of. This is something all owners should ask their groomers; it doesn't matter if they are looking for a new one or already have one.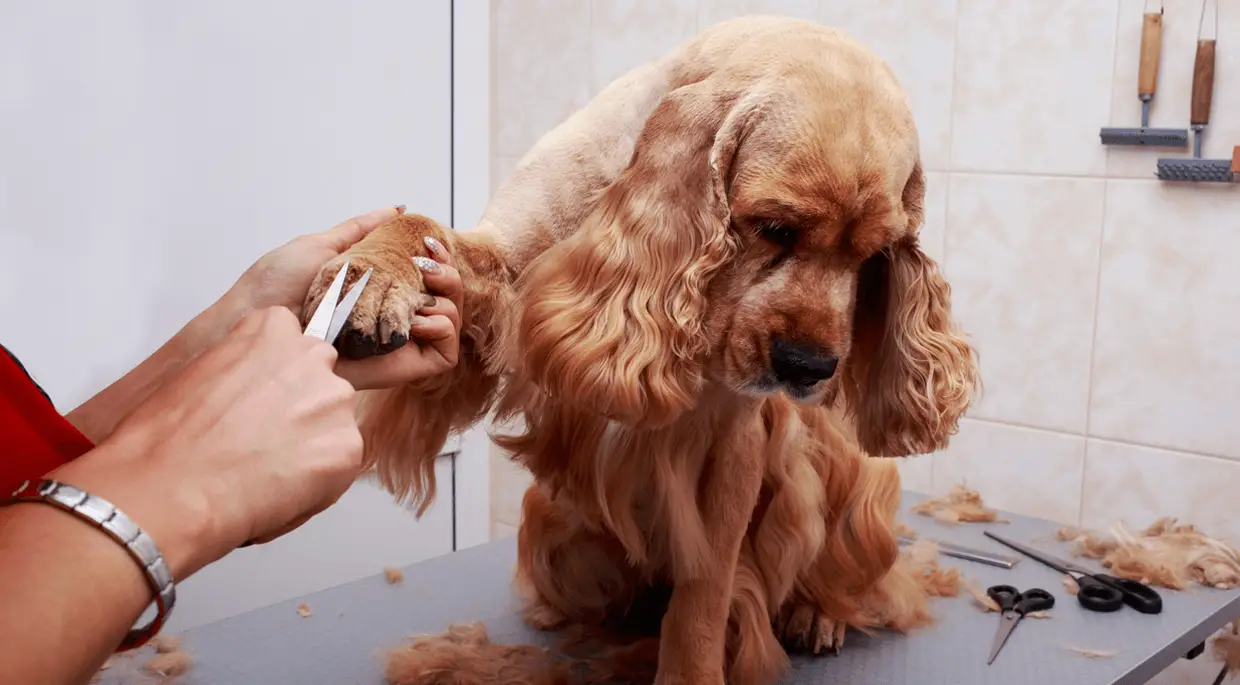 8. How much will the appointment cost?
The price might be a crucial thing for some dog owners. Your groomer can give you a satisfying answer to all the questions, but if the prices are out of your budget, you can do nothing about that.
Make sure there are no hidden charges and ask what is included in their standard services. Some dogs might require more grooming, and that might influence the price. The best groomers will give you a quote once they assess your dog's individual needs.
In conclusion
These eight questions to ask your groomer can tell you all you need to know about the services you are buying. Make sure you talk to the groomer because nothing can replace an honest conversation. Remember that grooming is an essential part of responsible dog ownership, so you want to get the best possible service for your dog.
World Dog Finder team