Presidential Dogs of the USA
---
American presidents and dogs go together like a hand and glove. Presidential dogs have been a long-standing part of the president's image, and ever since George Washington was in the White House, dogs have been almost a constant presence in the most famous house in the US.
When the current American president, Joe Biden, moved into the White House, his dog Major became the first shelter dog ever to live there. American presidents had different dog breeds, and sometimes, voters preferred dogs over the administration. We prepared a list of our favorite White House pets and the presidents that brought them there.
1. George Washington and his American Foxhounds
When the father of our nation was the president, he imported many English hunting dogs. These hounds became his hobby, and President George Washington wanted to breed the US's best hunting hounds. In 1785, the Marquis de Lafayette gave President Washington different French hunting dogs, and President Washington started breeding them with his English Hounds. He cannot be credited for developing the American Foxhound breed, but he certainly played a massive role in its creation.
2. Joe Biden and his German Shepherds
After President Biden won the 2020 election, dogs returned to the White House. The former president didn't have any pets, so we were glad to see wagging tails returned to the most powerful house in the United States. Major and Champ are two German Shepherds President Biden's family has. However, at the beginning of March 2021, Major, the younger German Shepherd, bit a member of the White House staff after he got spooked. Unfortunately, Major was moved back to Delaware, where he will be looked after by Biden's family friends.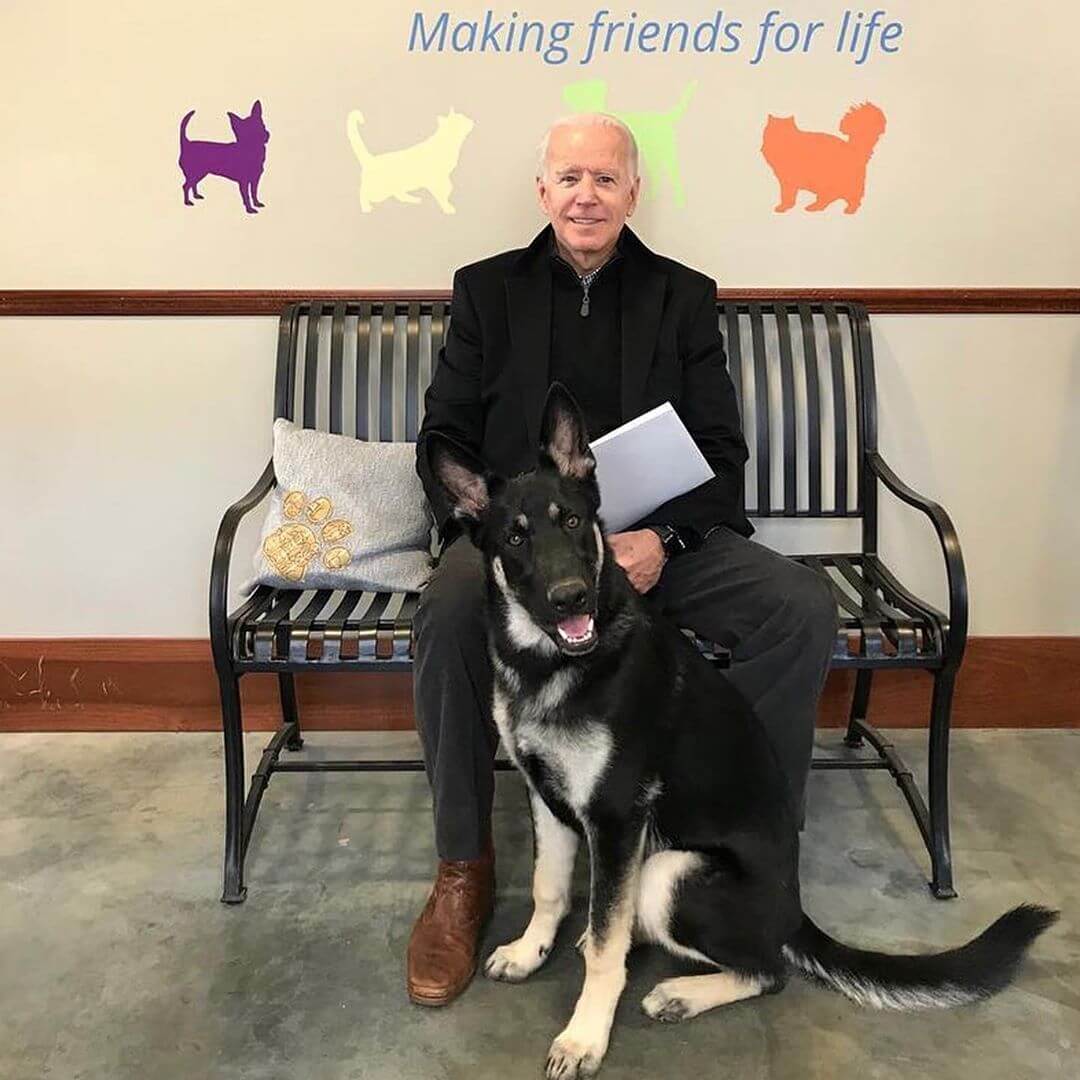 Check out this article for more information about the current First Dogs - Dogs are back at the White House!
3. Richard Nixon and his dogs
Although Richard Nixon is still a controversial American president, there is no denying that he had adorable dogs. President Nixon had a famous Cocker Spaniel called Checkers, and one of the most famous speeches President Nixon gave was called the "Checkers speech." He also had a Yorkie called Pasha, a Poodle called Vicky, and an Irish Setter called King Timahoe.
4. JFK and his dogs
John F. Kennedy is still one of America's favorite presidents. He was beloved for his many great accomplishments and successes the United States had during his short time in the office. JFK was a president at the height of the Cold War, and while some of his policies are viewed differently now, there is no denying President Kennedy and his family loved dogs. He had an Irish Wolfhound called Wolf, a German Shepherd called Clipper, a Standard Poodle called Gaullie, and an English Cocker Spaniel by the name of Shannon.
5. Barack Obama and Portuguese Water Dogs
When President Obama won in 2008, his family didn't have any pets. However, he had two daughters that loved dogs, and they were asking their parents to get a dog for a long time. President Obama promised them if they moved to the White House, they could get a dog. However, one of his daughters, Malia, had slight dog hair allergies. The First Family had to get a hypoallergenic dog breed that wouldn't shed too much hair. They did exactly that and got a Portuguese Water Dog called Sunny. After a while, they got a female called Bo.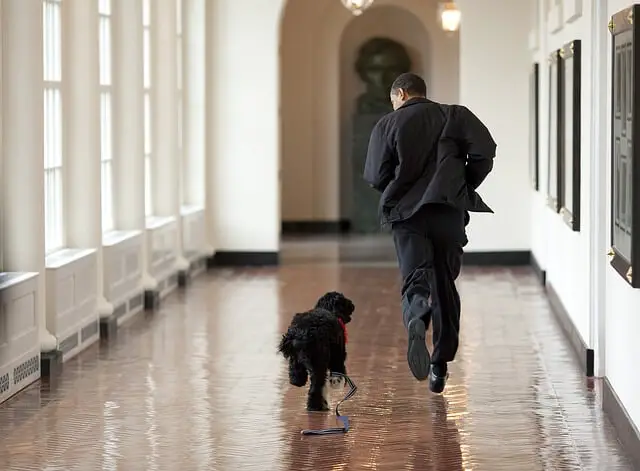 6. Franklin D. Roosevelt and his dogs
Franklin D. Roosevelt, or FDR, was a huge dog lover. He served as the 32nd President of the United States, and his term was at a very challenging time. He was the president all through the second World War. FDR had two Scottish Terriers called Fala and Meggie, an English Setter called Winks, two Irish Setters called Jack and Jill, a Bullmastiff called Blaze, a German Shepherd called Major, a Bulldog named Pal, and a Great Dane called President. It wasn't uncommon that the White House staff got confused about what President they were talking about.
7. Ronald Reagan and his dogs
President Ronald Reagan is another popular American President. He served as the 40th president of the United States, and before that, he was a Hollywood actor and California senator. President Reagan is known for his war on drugs and communism, and he became the unofficial leader of modern conservatism. He was also a big dog lover. His family had several dogs; in the White House, he had a Bouvier des Flandres called Lucky, and a Cavalier King Charles Spaniel called Rex. Not all of his dogs could live in the White House, so a Golden Retriever, a Belgian Malinois, a Husky, and an Irish Setter lived on his family ranch.
World Dog Finder team