500+ Best & Most Popular Japanese Dog Names
---
Picking the right name for your new puppy can be tricky. There are so many possible choices, and sometimes, having that many possibilities makes a decision harder. If you love Japanese culture, you might want to pick a Japanese dog name for your dog. Maybe you just got a popular Japanese dog breed, like an Akita or Shiba Inu,  and you want to honor their history by choosing a Japanese dog name for them. Whatever the case might be, we decided to make a long list of our favorite Japanese dog names. Before we go into that, here are a few guidelines for picking a dog name.
Short names are better
This is not a general rule in life, but picking a shorter name is simply more practical for dogs. You can quickly yell the name in an authoritative tone if your dog is doing something they weren't supposed to be doing. Suppose your dog is running into a busy street. In that case, you want to yell their name quickly and turn their attention back to you.
Family member names
Giving the dog the same name as one of your family members is a recipe for confusion. Your dog will answer when you call your family member and vice versa. Plus, that might be cute to you, but your family member might find it insulting.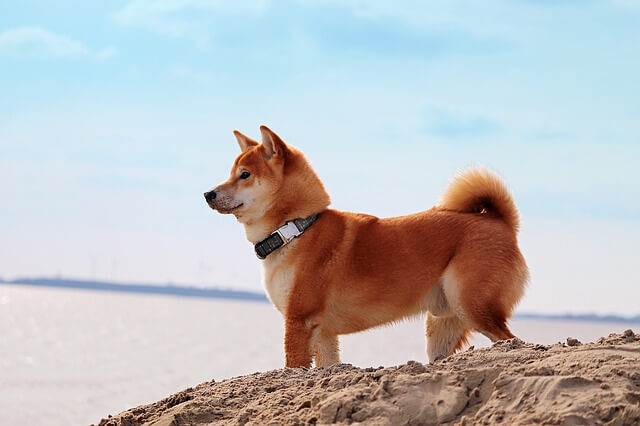 Make a list
Before you actually decide, it is a great idea to make a list of potential names you like. You never know where you might hear a name or a Japanese dog name, so make sure you write it on your list of potential names. Plus, it is an easy way of having all potential names in one place, so if you have a partner to discuss with, you can have all your suggestions close to you.
Test the name
When you finally choose a name for your dog, make sure you test it out. Yell it out a couple of times (yes, your neighbors might look at you funny!) and see how it rolls over your tongue. Just because something sounds good in your head doesn't mean it will be easy to say. Plus, some names might be hard for you to pronounce.
See how the puppy reacts
If you like a name and picked a Japanese name for your new puppy, test it on them. See how the puppy reacts when you call out their name. Some names will simply have a better effect on your dog, so don't be afraid to switch them if your puppy seems unresponsive.
Ask for ideas
Don't be afraid to ask for ideas. Talk to your friends and family, and see what names they might like. Plus, it is an excellent way of making them feel involved in the process. They might like some names you might not have heard before, or they might have read a book you haven't, and that book contains excellent character names. You never know who might have a great suggestion for you.
Here are our favorite Japanese dog names
Female Japanese dog names

Male Japanese dog names

World Dog Finder team