10 Most Dog-Friendly National Parks in the US
---
Many dog owners imagined they would get a dog and explore the wild outdoors. One of the things that are absolutely a must-see is national parks. The stunning beauty of nature is impressive no matter when you visit it. However, some national parks are not that dog-friendly. We have prepared a list of the most dog-friendly national parks in the US. If you're looking for your next adventure, we would recommend you visit one of these locations.
1. Grand Canyon National Park - Arizona
One of our favorite places to visit in the US is the Grand Canyon. That was the first time we were absolutely stunned by nature. The good news is that dogs are welcome to selected trails. Above the Grand Canyon South Rim, there is a 13+ mile long Rim trail where dogs can freely roam. Dogs can't go on the shuttle buses, but are welcomed in Mather and Desert View Campgrounds. If you want to go down the canyon, you can get your dog to the South Rim Kennel. You can leave your dog there while you go exploring, and the dog will patiently wait and be taken care of.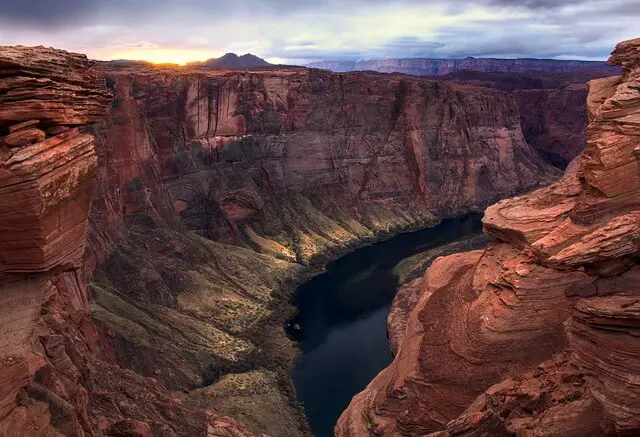 2. Cuyahoga Valley National Park – Ohio
There are more than 110 miles of hiking trails in the Cuyahoga Valley National Park in Ohio. It was designated in 2000, and there are different things you can visit and hike with your dog. You can check with rangers on-site and get advice on the best trails for you and your dog's hiking styles. This national park includes historic towns and epic scenery. Our personal recommendation is to visit during fall when the foliage takes stunning colors and shapes. Make sure you stay away from the East Rim mountain bike area, park buildings, and the Scenic Railroad.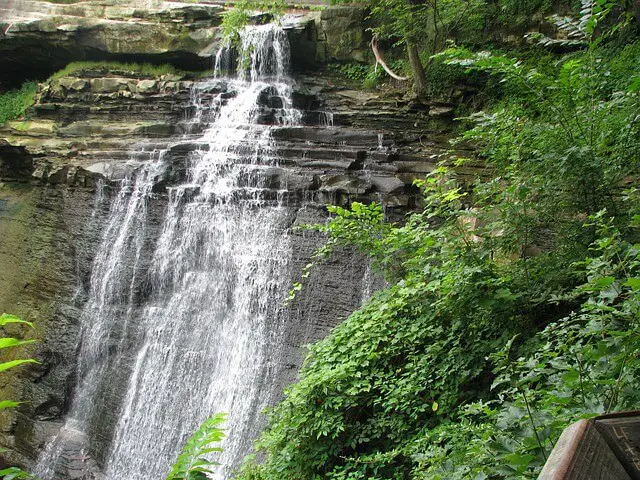 3. New River Gorge National Park and Preserve - West Virginia
The New River Gorge National Park and Preserve is United States' newest national park. The great news is that dogs are allowed on all trails within the park. This national park can provide hours and hours of fun and exploring with your dog right by your side. We would advise you to visit the Sandstone and Brooks Falls, and the best trails to go on are the 2.4-mile Endless Wall Trail and the 3.2-mile Grandview Rim Trail.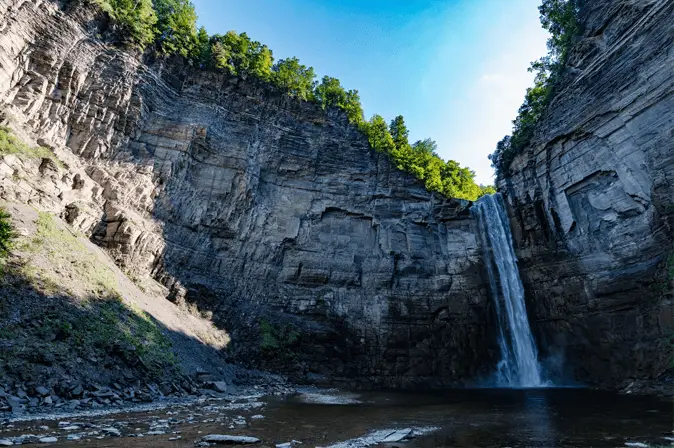 4. Great Sand Dunes National Park – Colorado
The Great Sand Dunes National Park in Colorado has the tallest and most impressive sand dunes in Northern America. Dogs are welcomed between High Dune and the Castle Creek Picnic Area. They can also visit the Great Sand Dunes National Preserve. This national park includes impressive landscapes consisting of wetlands, grasslands, aspen and conifer forests, lakes, and stunning tundra. If you're planning on visiting this national park with your dog, don't go during the summer. The sand can get incredibly hot, and that is not the best option for your dog. Make sure you check the weather before going.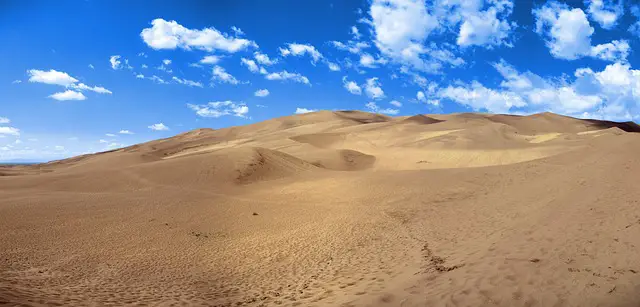 5. Padre Island National Seashore - Texas
If you want to visit the Padre Island National Seashore and take your dog with you, you'll be glad to hear dogs are welcomed there. One of the best things about this national park is that it includes 60 miles of beaches, which all dogs will enjoy. However, this national park contains a large number of wild animals, which means dogs will have to stay leashed at all times. Dogs might be welcomed, but the national park will protect its wildlife, so they can't have dogs running after other animals. You can set up camp in one of the designated camping sites, or you can set up on the beach and enjoy your night there.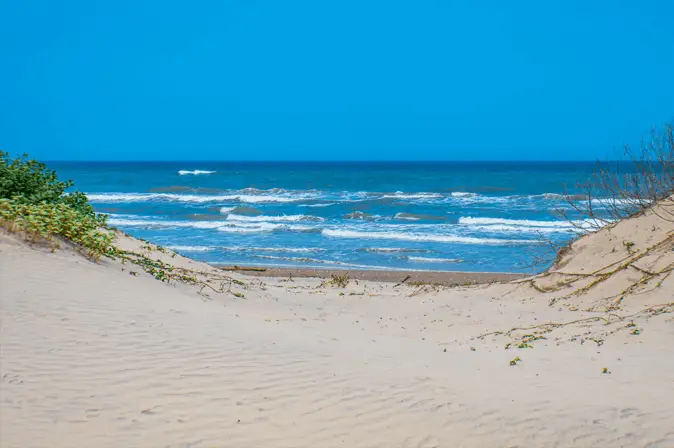 6. Yosemite National Park - California
Even tourists from Europe heard about the Yosemite National Park in California. The good news for all dog owners is that dogs are welcomed. You can take your dog with you in all developed areas, including 11.5-mile Yosemite Valley Loop Trail, sidewalks, bicycle paths, paved roads, and 2.25-mile Wawona Meadow Loop. Dogs can't go to group sites and walk-ins. However, if you're interested in visiting areas where dogs can't visit, you can make a reservation for accommodation in a dog kennel. However, that is only available from May to September, so plan your visit carefully.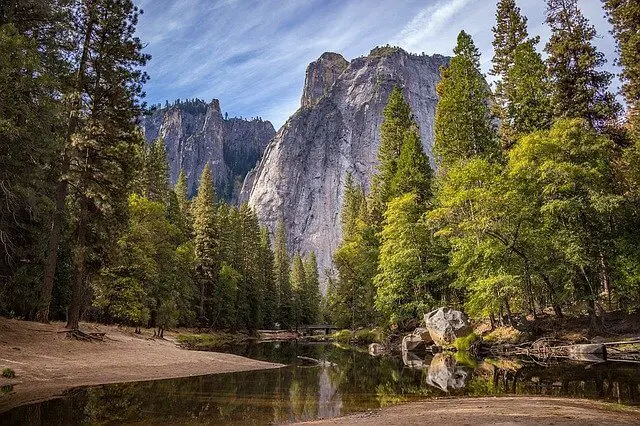 7. Acadia National Park - Maine
The Acadia National Park is certainly not the largest, but it can be considered one of the best for dog owners and their dogs. There are over 100 miles of hiking trails across the park, and all of them are opened for dogs. The two most challenging trails, the Precipice Trail and Beehive Trail are not safe for dogs, so dogs aren't allowed on them. Most camping grounds are dog-friendly, and there are plenty of dog-friendly hotels and other accommodations around the Bar Harbor.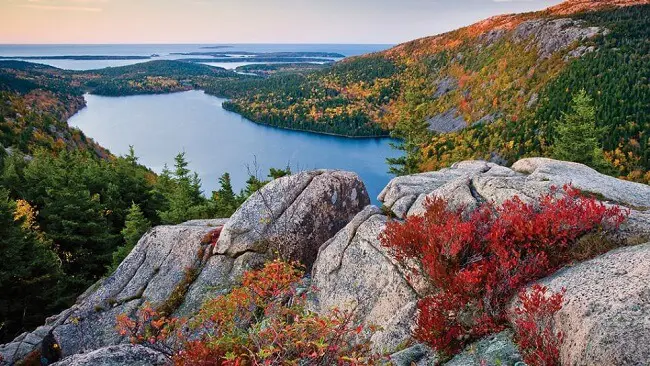 Image Source
8. Mammoth Cave National Park - Kentucky
The main attraction at the Mammoth Cave National Park is the longest cave on Earth. However, dogs aren't allowed in there. Nevertheless, there are over 70 miles of hiking trails above where you can explore and hike with your dog. Woodland Cottages are also dog-friendly, so if you're planning to visit this national park, make sure you stay there. When you go to visit the cave, you can leave your dog in the hotel's kennel. They will wait for you there, and you can be sure your dog's needs will be taken care of.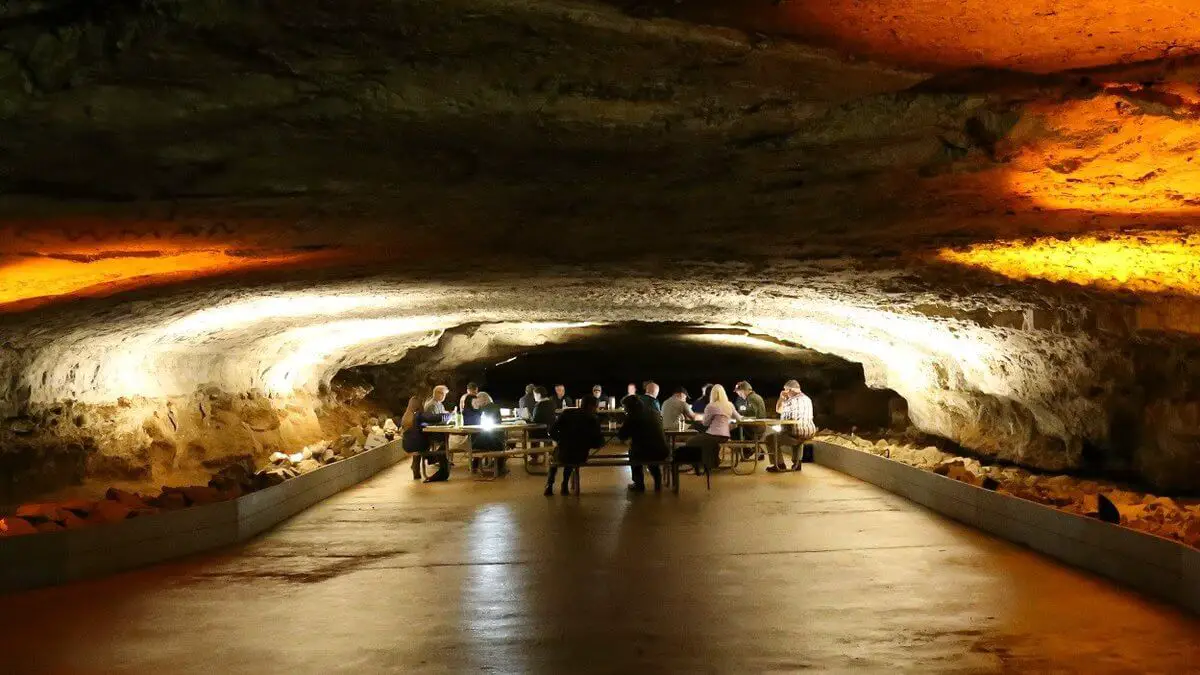 Image Source
9. Petrified Forest National Park - Arizona
The Petrified Forest National Park is possibly one of the best national parks for dogs in the US. Dogs are allowed on all trails and paved roads. Plus, most of the trails are paved, so your dog can easily follow you wherever you want to go. Plus, there are designated wilderness areas where you can take your dog. The national park recommends a backpacking trip into the Painted Desert. They say it is an unforgettable experience.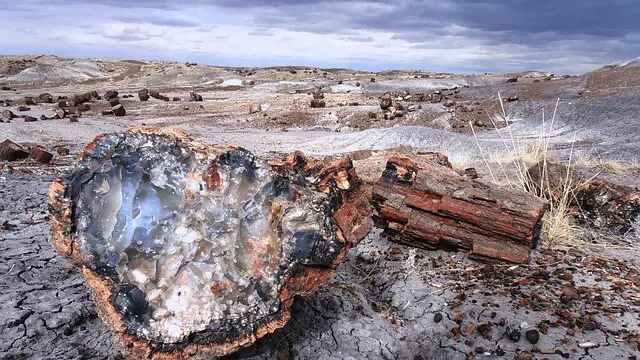 10. White Sands National Park - New Mexico
Another fantastic national park to visit with your dog is the White Sands National Park in New Mexico. The only places dogs aren't allowed to enter are inside the buildings. Anywhere else, your dog can easily follow you. This park includes 9 miles of hiking trails and dune exploration. Like in the Great Sand Dunes National Park, you have to be mindful of the sand temperatures. Hot sand can burn your dog's pads, so you should check the weather forecast before you plan your trip to this park. Check out this article that can tell you how to check the ground temperature - Ways to Check if It's Too Hot to Walk Your Dog.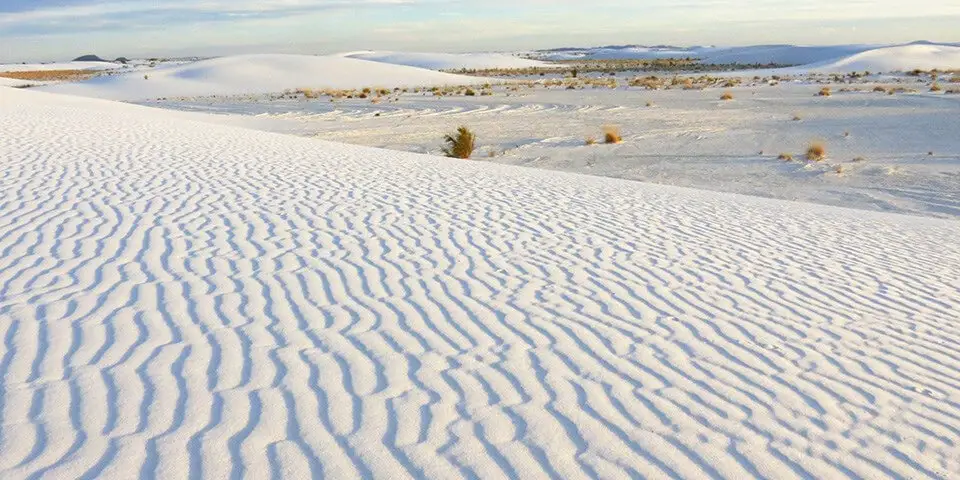 Image Source
World Dog Finder team