10 Fun Facts About Chinese Crested Dogs
---
Chinese Crested are among the most bizarre breeds, with their hairy feet and flowing manes making them look as if they were designed for an '80s hair salon commercial. They may not like running about outside as much as other dogs, but they show just as much affection—if not more—than their hairy canine counterparts.
Here are 10 of our favorite fun facts about Chinese Crested Dogs:
1. Sailors loved the breed
In the 1300s, Chinese sailors were accompanied by Chinese Crested dogs on their many travels. Sailors had problems with mice and rats on ships, and these dogs would catch them, thereby restricting the diseases and damage they spread. In addition, the dogs' lack of hair made them less attractive to fleas, reducing their risk of infection.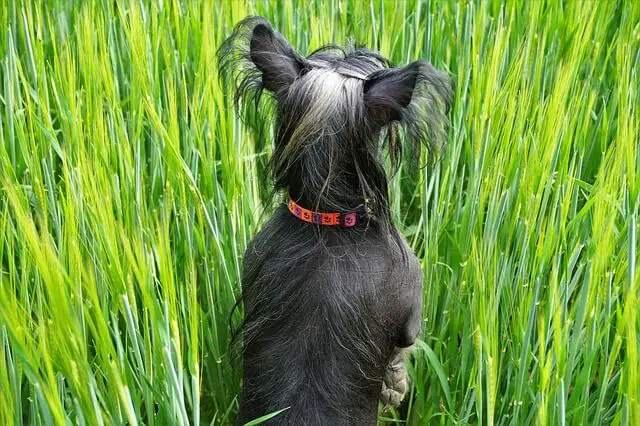 2. Two varieties
There are two varieties of the Chinese Crested: the hairless and the powderpuff. Powderpuff dogs are covered in a thick layer of silky fur. You may find a hairless and powderpuff puppy with the same recessive gene in the same litter.
If you are interested in learning more about these dogs, make sure to check this dog breed review - Chinese Crested Dogs: Unknown Legacy
3. African hairless dogs are their ancestors
Believe it or not, until they went extinct, African hairless dogs were a popular heat source for many people. When their owners wanted to keep warm, they utilized these dogs as bed warmers and hot compresses for aches because they had no fur and higher body temperature than humans. As a result, legends arose that the dogs could perform miracles of healing. In China, they were bred to be smaller than when they were imported.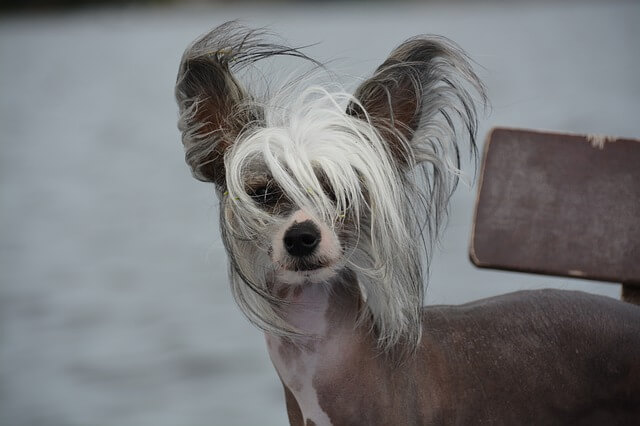 4. Chinese Crested and burlesque
In the Broadway musical "Gypsy," Gypsy Rose Lee, an American popular and controversial burlesque performer, served as the inspiration for the musical. During the Great Depression, Lee bred Chinese Crested dogs. This woman's breeding effort and plan had a significant impact on the industry. There are now Chinese Crested breeders worldwide who can trace their dogs back to "Mama Rose's" breeding lines.
5. Chinese Crested colors
This breed comes in a wide variety of colors. These dogs' standard includes slate, pink, blue, white, and chocolate. Some dogs even have markings all over their skin. For example, palomino-colored Crested dogs were fashionable in the 1980s, but other companion breeds took their place in recent years. The most popular hues have changed over the years. Some Crested owners have noticed their pets' skin darkens when the weather warms up.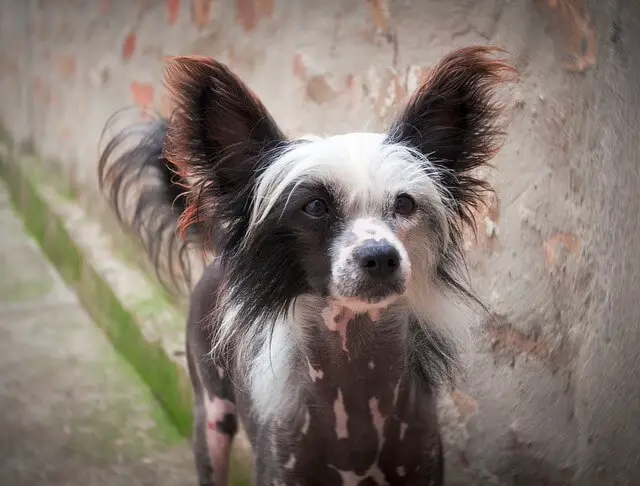 6. Prone to skin issues
These dogs are hairless, and their skin is exposed, making them susceptible to similar skin issues that affect humans. Acne, rashes, and sunburns are all possible side effects of exposure to the sun.
7. Aesthetics and fashion
Hollywood and dogs have a long history, and the Chinese Crested played a part in it. This breed was featured in "New York Minute," "How to Lose a Guy in 10 Days," "102 Dalmatians," and "Cats and Dogs." The last two are animated movies.
8. Sporty dogs
You wouldn't anticipate a Chinese Crested to be a sporty breed, but these dogs are excellent at agility because of their speed and diminutive size. However, these dogs are extremely talented at agility trials. In addition to their athleticism, intelligence, and desire to please their handlers, these animals have several other advantages.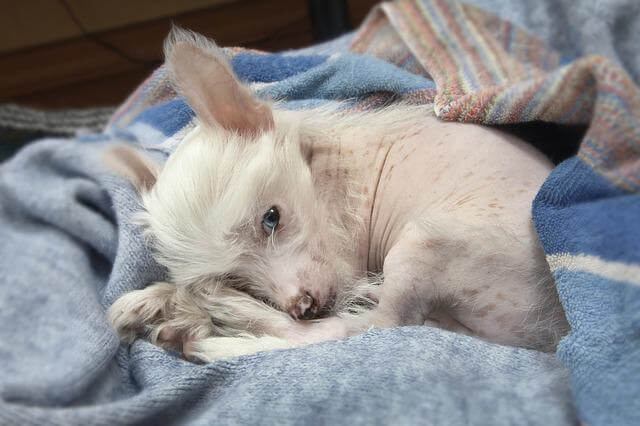 9. Sweat gland myth
The Chinese Crested hairless variety is more famous, and many owners worldwide believe their dogs are different. There was a popular myth that claimed these dogs had sweat glands. However, that is nothing but a rumor. Chinese Crested dogs regulate their body temperature just like any other breed - through panting.
10. Ugly Dog Competition champions
Some members of the Chinese Crested are stunning, while others suffer from "ugly duckling" syndrome that sort of sticks with them throughout their lives. Being a champion of any kind is sort of impressive, and this breed holds the most titles in the World's Ugliest Dog Contest. Sam, a blind Chinese Crested dog that has won the competition for three consecutive years, is the most renowned Ugly Dog Champion.
Interested in a Chinese Crested dog?
If you're looking to become a Chinese Crested dog owner, you should know they are very charming. These dogs can make fantastic pets, and if you're looking for a dog that will follow you around as their life depends on it, this might be the right breed for you. Here's what you should know about their temperament that might make you decide to get one of these dogs.
These dogs are friendly, cheerful, affectionate, and funny. However, some Chinese Cresteds are brilliant escape artists who can scale high fences or dig their way under them... which can be problematic. That also means you will constantly witness their antics and clownish behavior. They will do everything they can to make their owners laugh, and you can be sure these dogs will make absolutely fantastic pets for you and your whole family.
World Dog Finder team