French Bulldog Rescue Organizations
---
French Bulldogs are one of the most popular dog breeds in the world. These adorable little dogs make amazing pets, and their charming characters will grab your heart from the moment you meet one. Unfortunately, some Frenchies get abandoned and require new homes. Luckily, there are many fantastic French Bulldog rescue organizations.
French Bulldog rescues specialize in helping this breed recover (if needed) and find new homes. Since these dogs are so popular, it is not surprising many of them get abandoned. Many irresponsible breeders, puppy mills, and backyard breeders try to take advantage of the situation and produce as many puppies as possible. They are the main reason French Bulldog rescues got their hands full.
Why adopt a Frenchie?
Adopting a dog is a noble thing to do. You are giving a dog another chance in life and providing them with a loving home. Some owners are against buying a dog but are still interested in getting a pureblooded pet. That is where French Bulldog rescue organizations come in handy.
They can provide you with a pureblooded Frenchie and give you support in raising them. Most of these organizations will make sure you are a suitable owner and provide a good home for one of their dogs. Another thing they can do is neutering and spaying. Some organizations will make sure you get a Frenchie that is spayed or neutered.
French Bulldog rescues
Many dog rescue organizations can help you get a dog. However, if you are specifically looking for a Frenchie, the best thing you can do is to look at specialized rescues like the French Bulldog rescue organization. They are most likely to have Frenchies available or know someone who needs to rehome their dog. Here are some of the best French Bulldog rescues;
1. French Bulldog Rescue Network
This organization will get in touch with dogs in need across the US, but they are based in West Hartford, CT. It is an organization that is run entirely by volunteers. You can help them by donating or simply get in touch and ask if they need anything. You can also adopt Frenchies there.
State: Connecticut
Contact: [email protected]
Website: http://frenchbulldogrescue.org
2. Chicago French Bulldog Rescue (CFBR)
This French Bulldog rescue was started with the goal of saving Frenchies from neglect, abuse, loss of family, and theft. They will rescue dogs from other shelters, puppy mills, and individuals that need to give up their dogs. If you are in the Chicago area, this might be an excellent place to start.
State: Illinois
Website: https://www.frenchieporvous.org/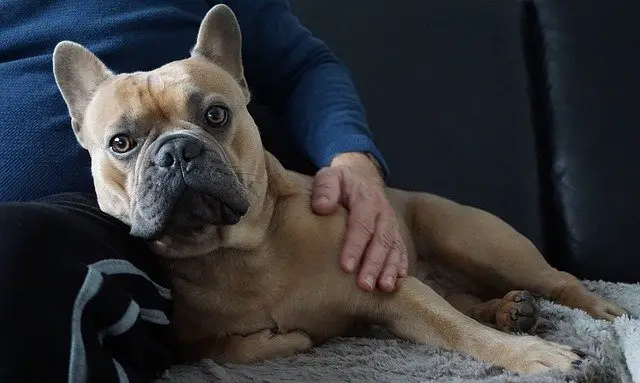 3. NorCal French Bulldog Rescue
The NorCal French Bulldog Rescue is a network of volunteers that find new homes for about 25 Frenchies a year. One of the best things about this French Bulldog rescue is that they provide training, medical care, great dog food, and shelter to the Frenchies in their care. If you are close to them, give them a call and see if they have any dogs available for you.
State: California
Contact: [email protected]  [email protected]
Website: http://www.norcalfrenchbulldogrescue.org/
4. Short Mugs Rescue Squad
This is a French Bulldog rescue organization run entirely by volunteers. They are based in Texas but are willing to adopt outside of the state (Oklahoma and Louisiana). However, they will require to meet you and check your credentials. They are not limited to Frenchies; they often help English Bulldogs, Pugs, and other brachycephalic breeds.
State: Texas
Contact: [email protected]
Website: https://www.shortmugsrescuesquad.org/
5. Short Noses and Friends United Rescue
Short Noses and Friends United Rescue, or SNAFU, is a rescue organization that works with French Bulldog breeders and tries to help Frenchies get away from homes that haven't been taking care of them properly. They save dogs from puppy mills and backyard breeders. They have a slightly negative stance towards breeding, but they do a lot of good work finding Frenchies new homes. They also save a lot of English Bulldogs and other brachycephalic breeds.
State: Nebraska
Contact: http://www.snafurescue.org/contact-us.html
Website: http://www.snafurescue.org/
In conclusion
If you are interested in getting a Frenchie, you might want to consider adopting. It is a very nice thing to do, but it still comes with the responsibility of being a dog owner. These organizations are doing a fantastic job, and you can be a part of their great rescue stories.
World Dog Finder team