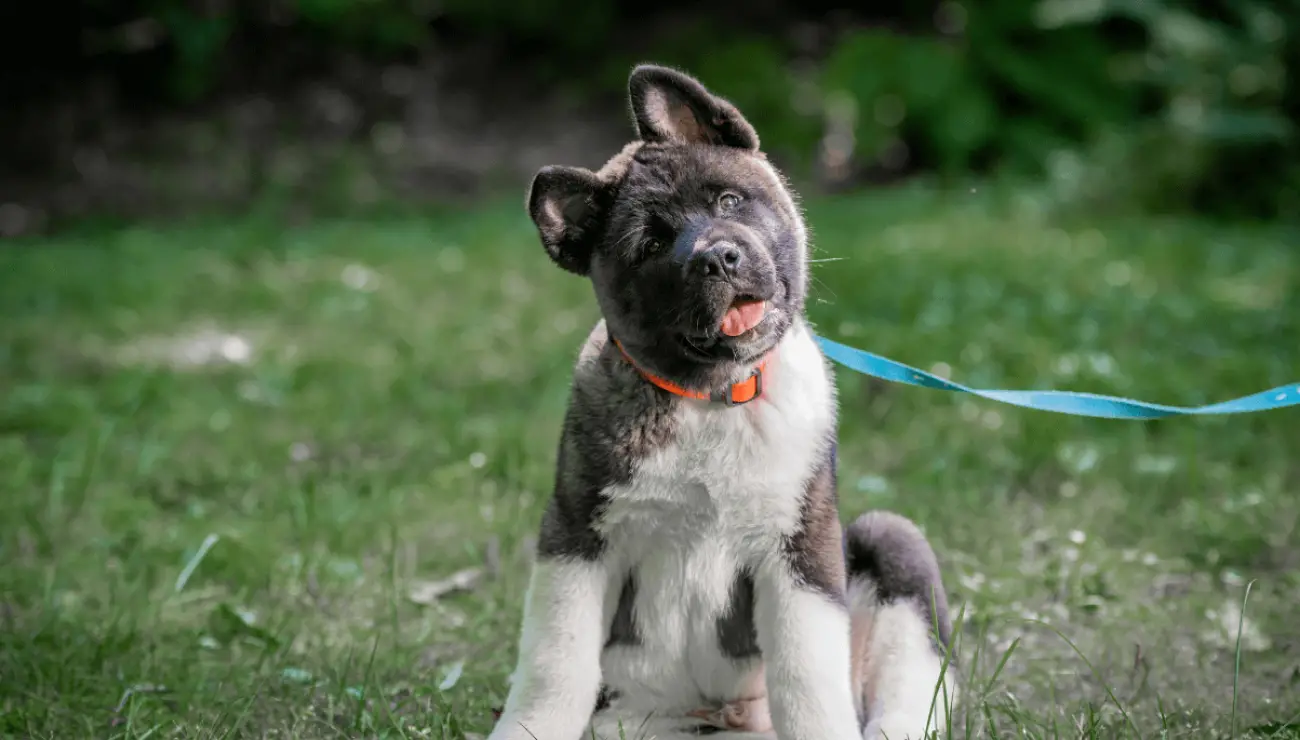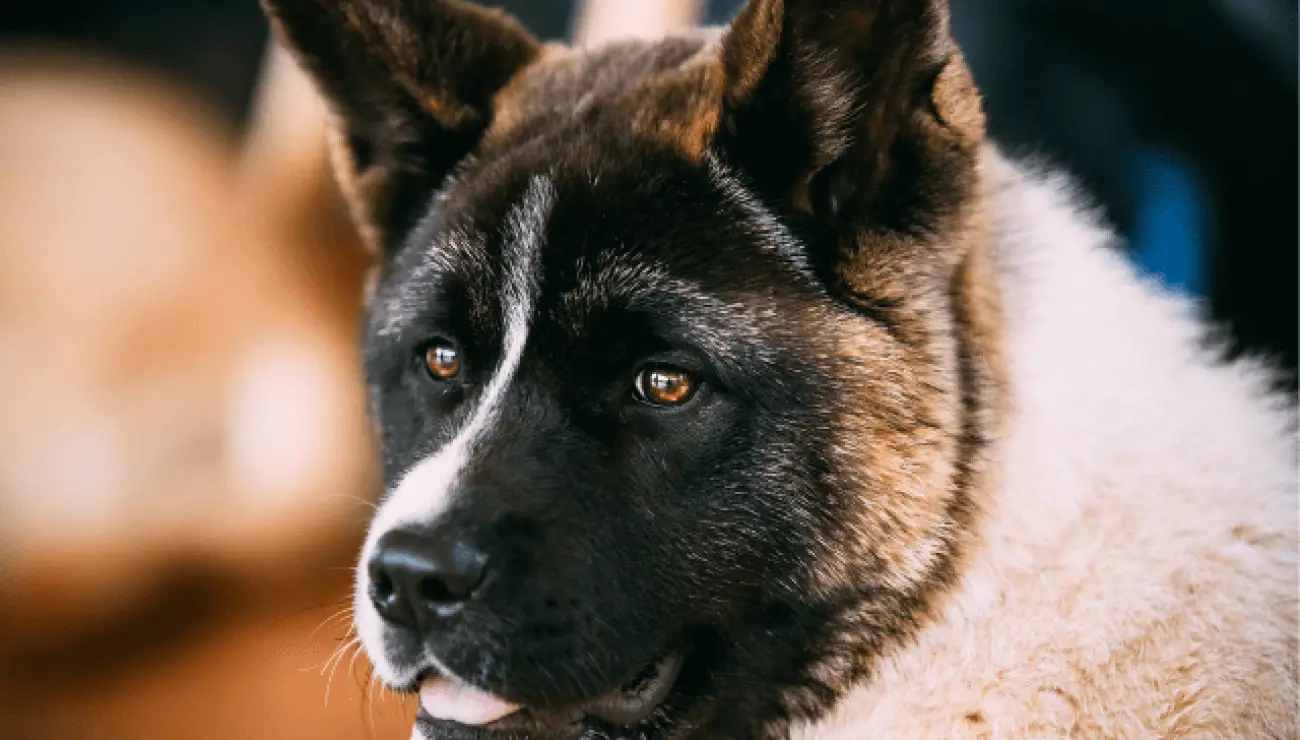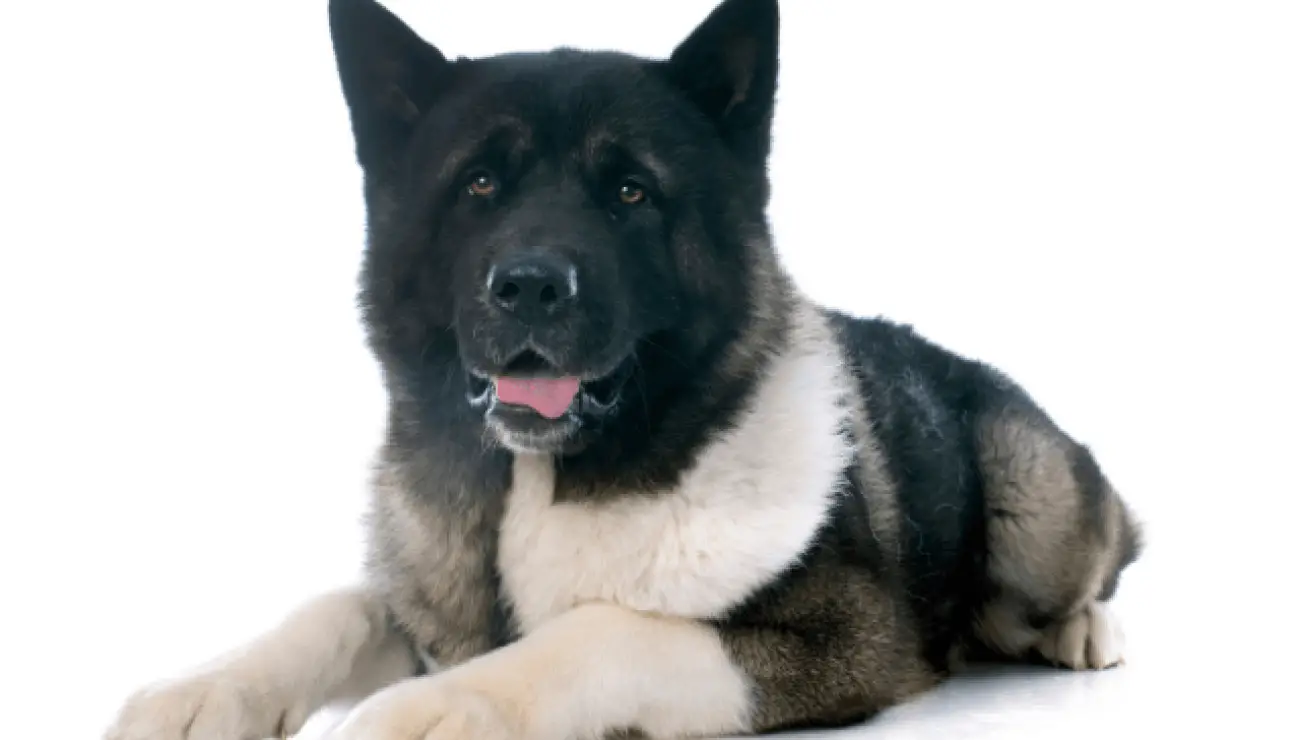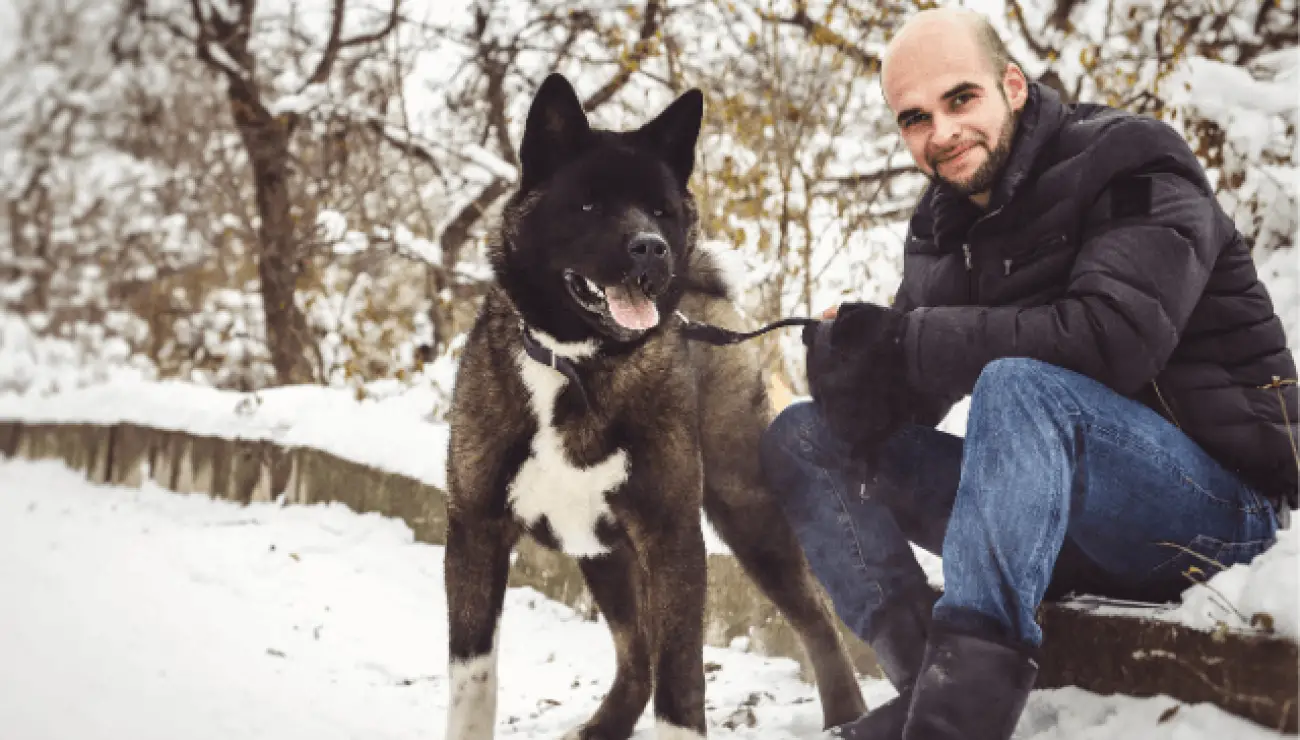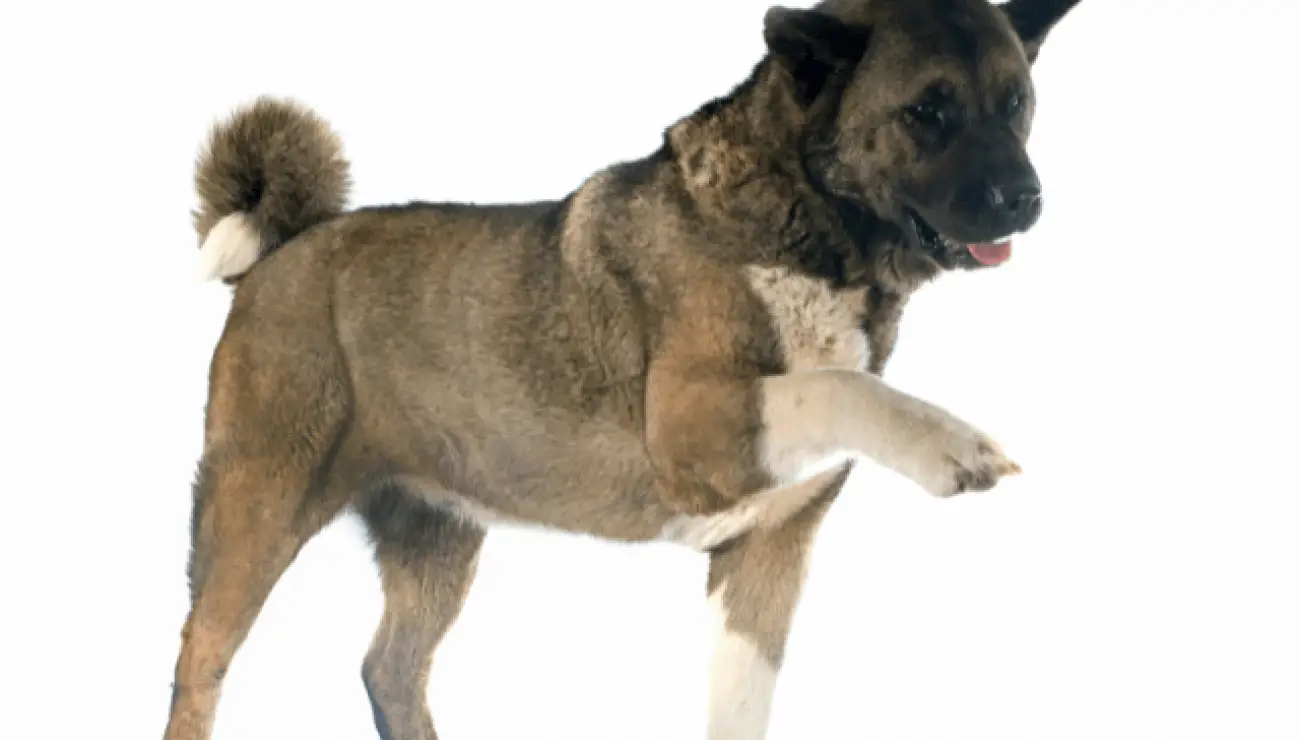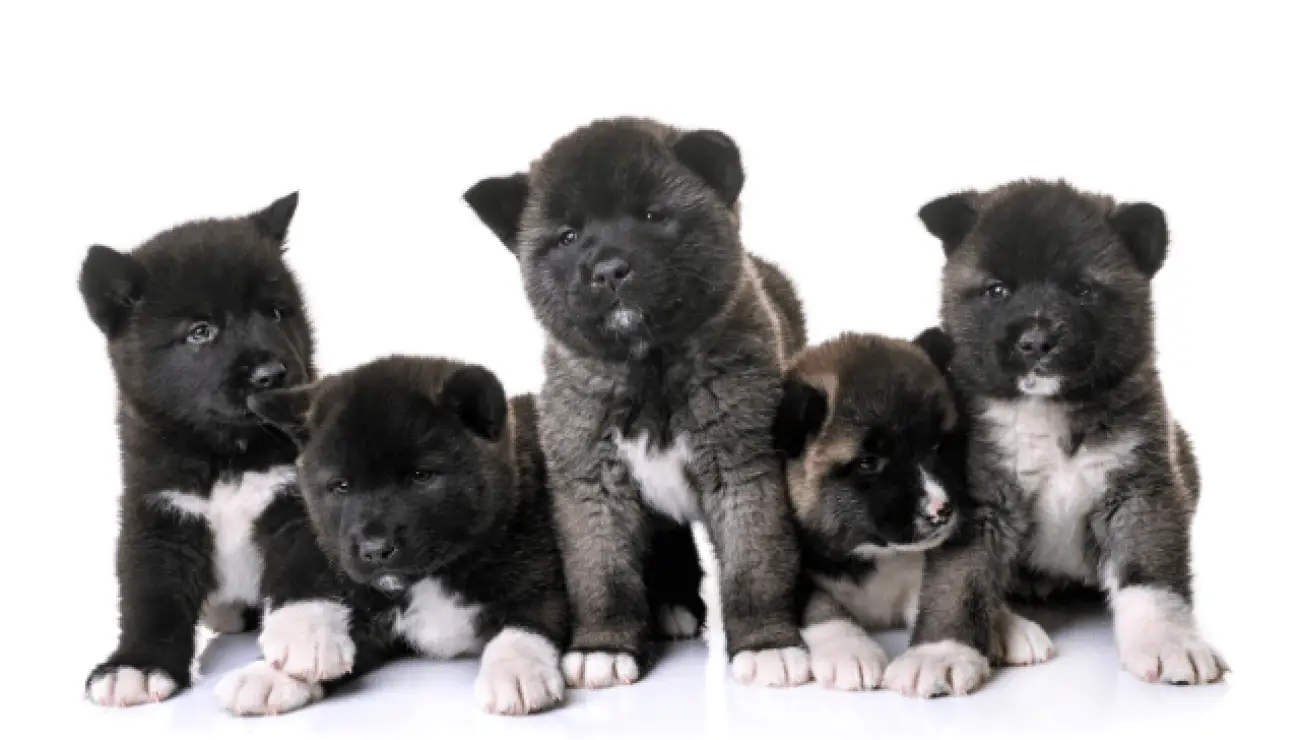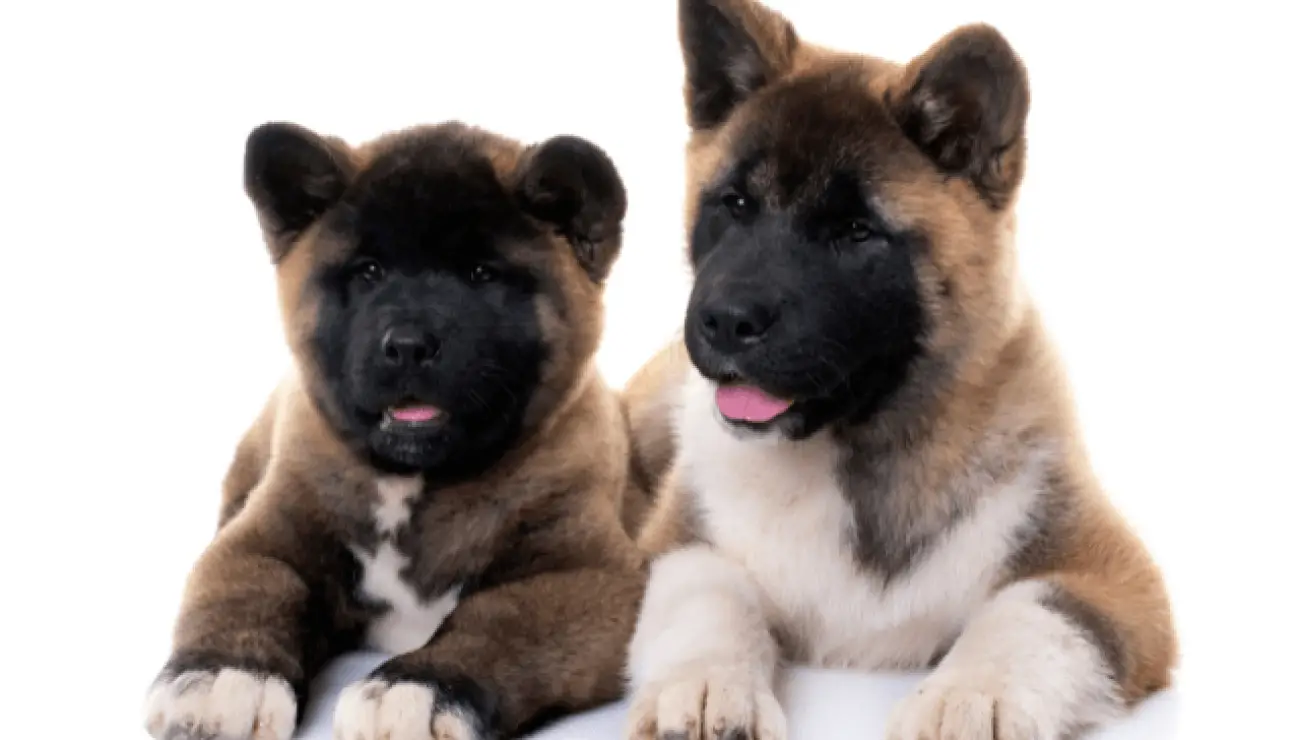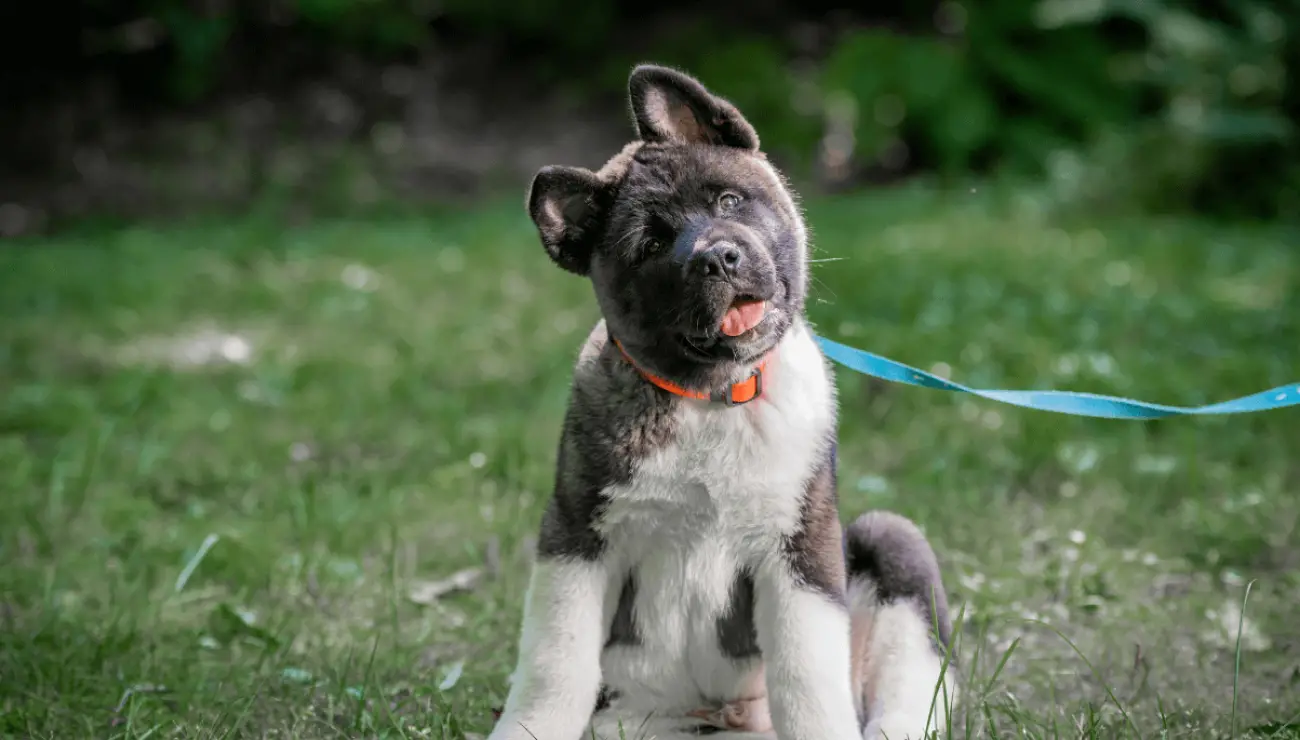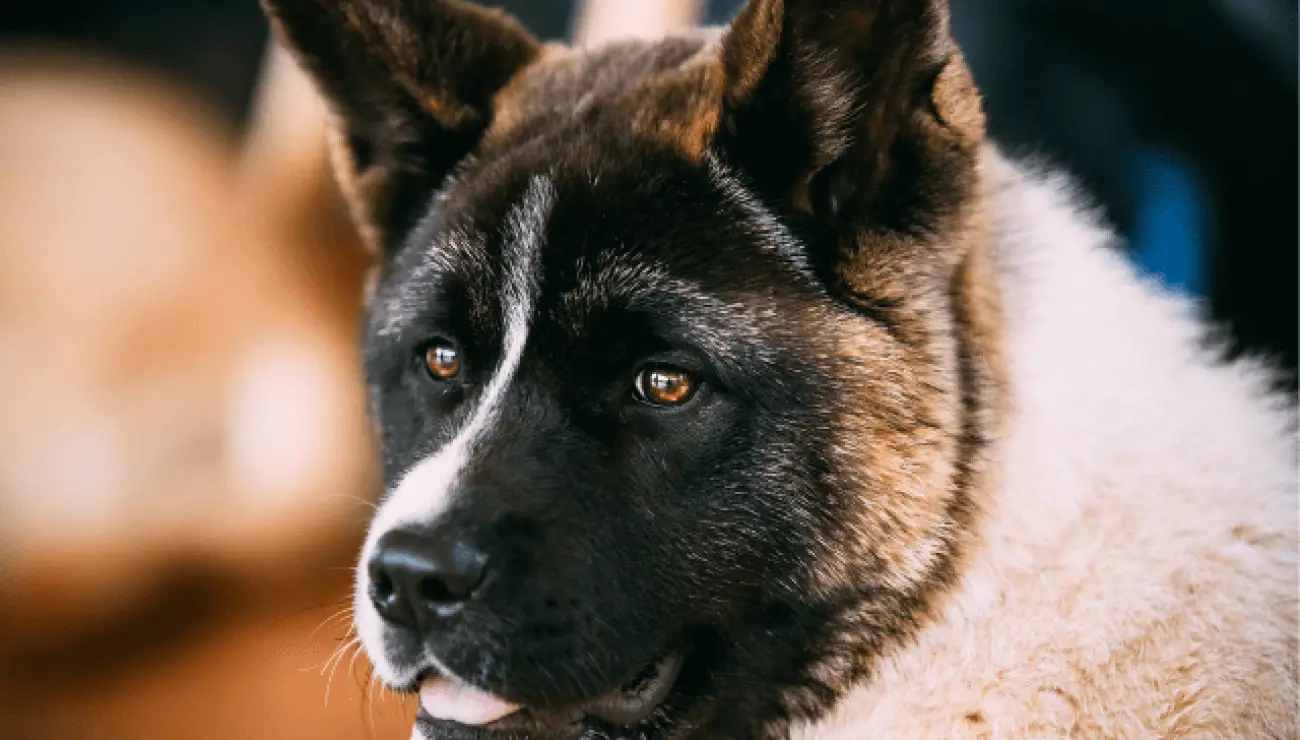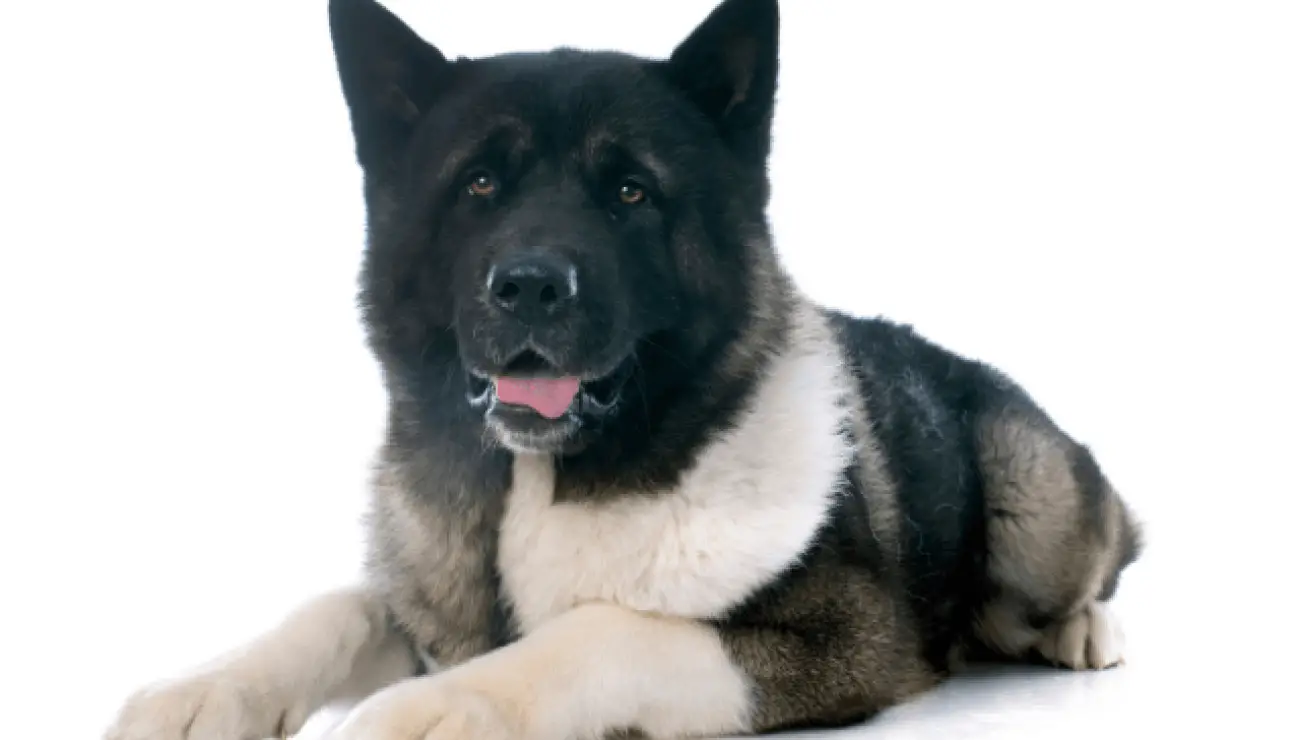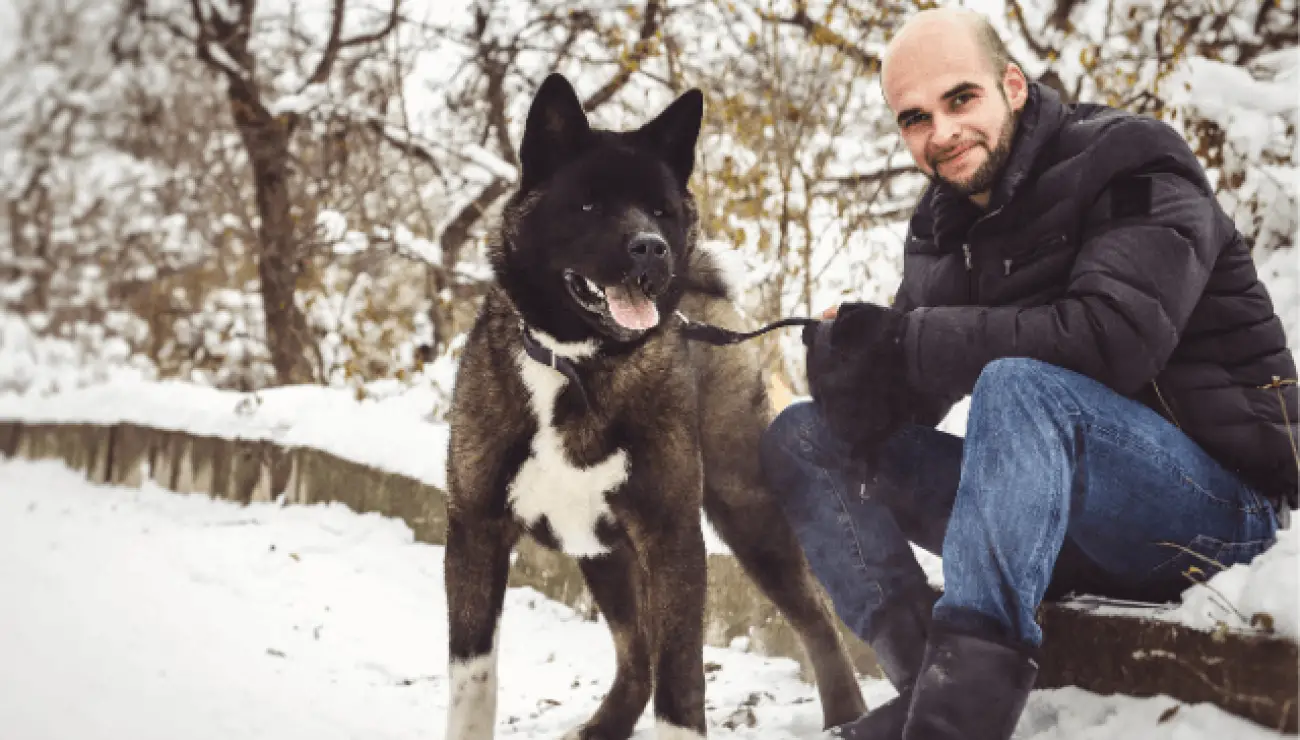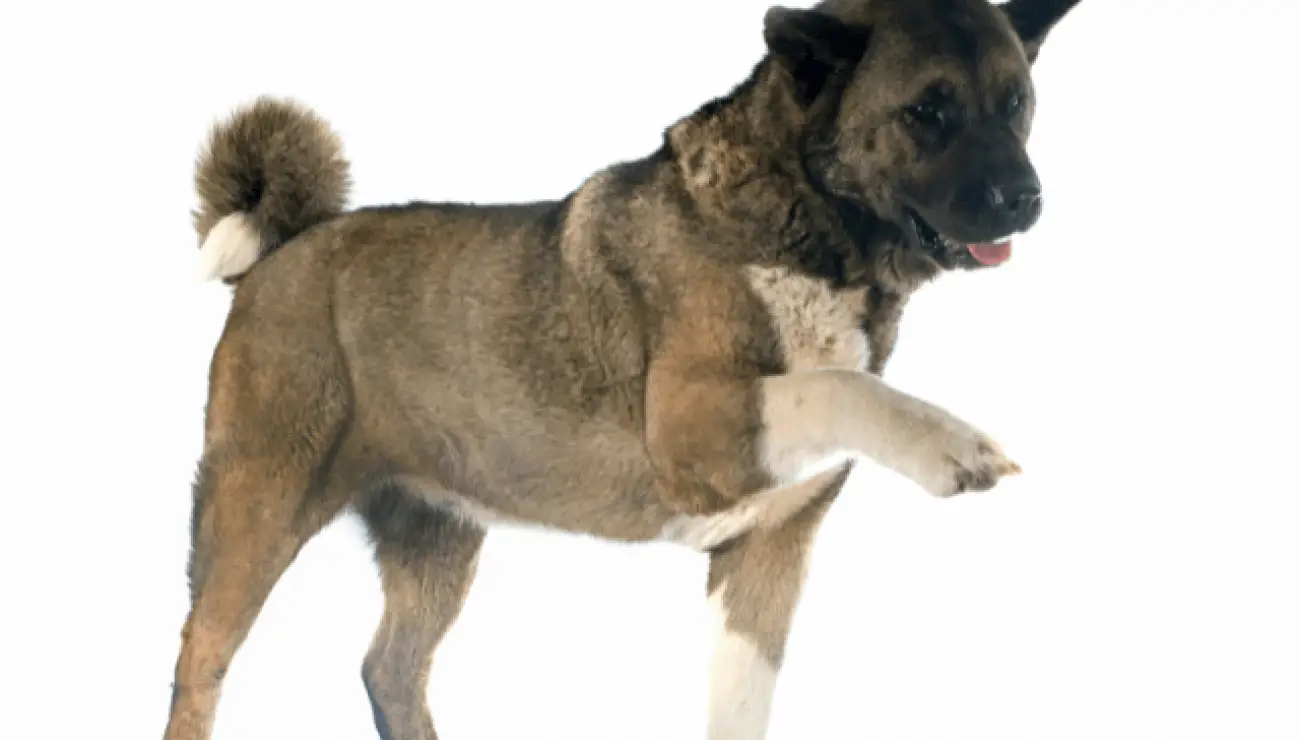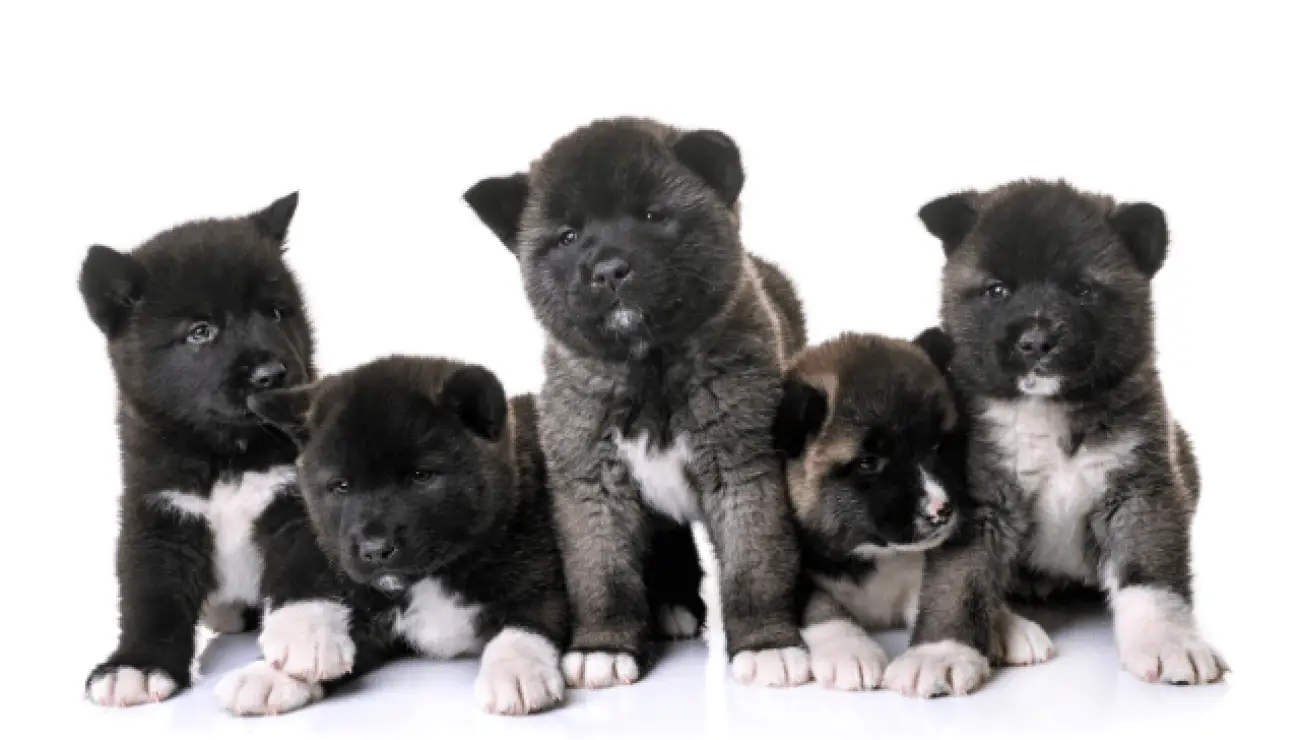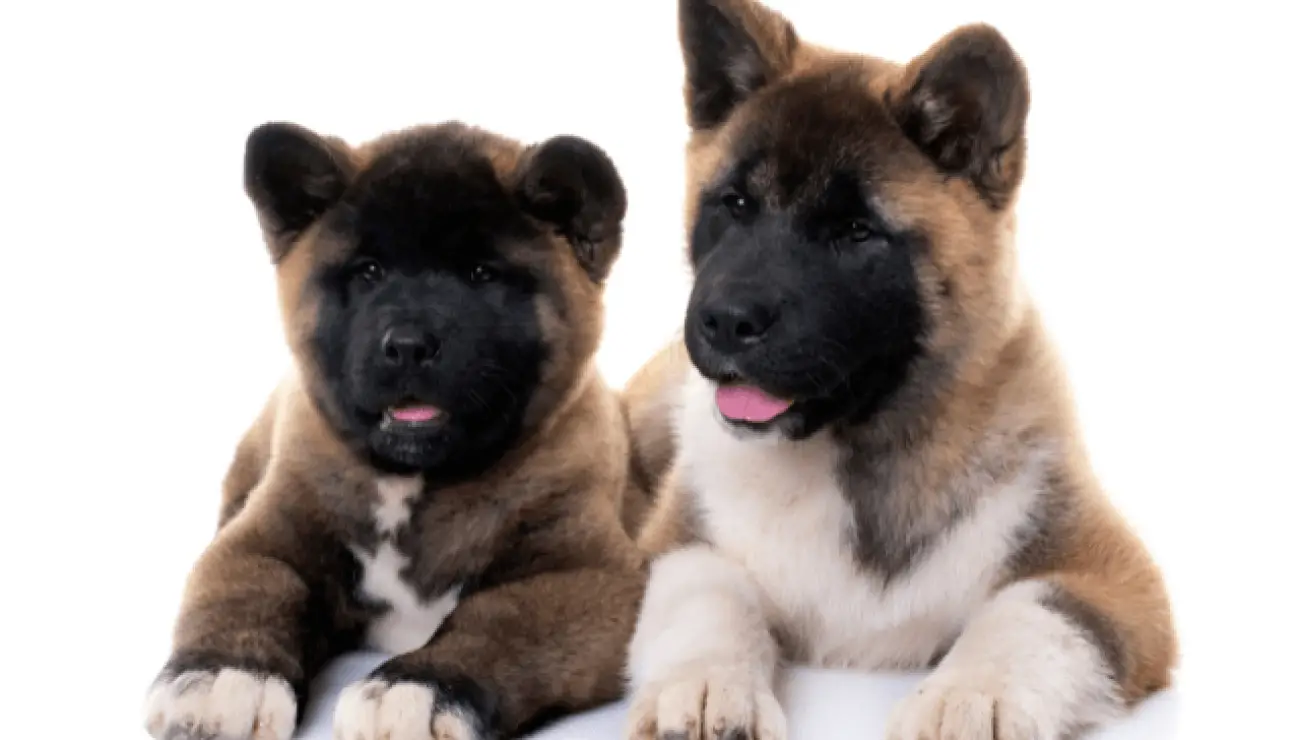 American Akita
Last updated: Aug 30 2023
The American Akita, or Akita, as it is called in the US, is a fearless and impressive dog breed that is known for their undying loyalty. These dogs have a dominant and extremely protective nature, making them suitable only for experienced owners who know how to handle such a powerful breed.
This breed has a noble heritage, and its history is intertwined with the Japanese royals and nobles. These dogs were used as hunters and protectors in the Akita prefecture in the time of feudal Japan. However, that part of their history is related to the Akita Inu dogs, the original Japanese strain of this breed.
There is a great dispute among breeders, historians, and owners about the two strains regarding their heritage and history, but they all agree on their temperament. Akita owners describe these dogs as:
Fearless
Stubborn
Protective
Loyal
Dignified
Alert
Intelligent

Height:
24-28 in (61-71 cm)

Weight:
70-130 lb (32-59 kg)

Origin:
USA

Life Expectancy:
10-12 years
Dog Breed Characteristics
These dogs are nothing short of impressive, and you can be sure they will grab all the attention wherever they go. They give an impression of powerful, alert, and courageous dogs with plenty of muscle and strong bones. This breed has a triangular head and a broad and full muzzle. They have erect ears and small, dark brown, deep-set, triangular eyes.
These dogs have a thick double coat with a longer, protective outer coat and a soft, wooly, insulating undercoat that helps them withstand any weather conditions. These dogs have a curled tail carried above their backs, a trait it shares with many spitz-type dog breeds.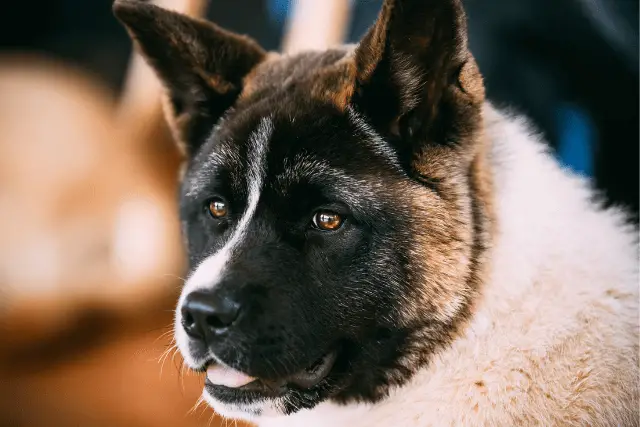 Temperament
The temperament of the American Akita is that of a suspicious, alert guardian that is extremely loyal to their family. These dogs need an experienced owner who knows how to handle such a dominant breed. They are protectors, and that is precisely how you should expect them to act. They can be stubborn and a bit hard to train.
When it comes to their family, Akitas are affectionate and playful. They are vocal and love carrying their toys around with them. These dogs need firm leadership that will provide the stability they need. They can quickly become aggressive if they are not properly raised. Becoming destructive is also an option, especially if their activity needs are unsatisfied.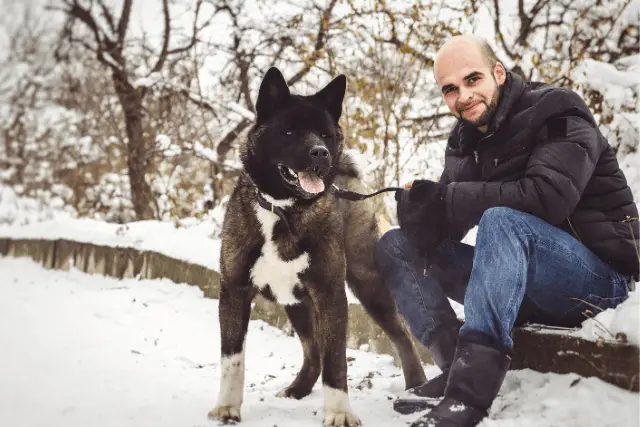 Training
These dogs were bred for protection, and because of that, they will need proper training if you want your dog to develop into a well-behaved family pet. Their high prey drive can also be a problem that you will need to take care of if you already have pets at home.
These dogs can be stubborn and a bit difficult to train, so if you don't have the necessary experience, ask professional trainers and other Akita owners for help. Training these dogs is absolutely crucial if you are thinking about getting one.
When training them, make sure you use positive training methods. Never use fear, punishment, or pain because not only is it cruel, it can result in an overly shy or even aggressive dog. Be firm, fair, and consistent, but use only positive reinforcement! These dogs are eager to do whatever their people ask of them. Involve as many treats as you can and keep the training sessions interesting.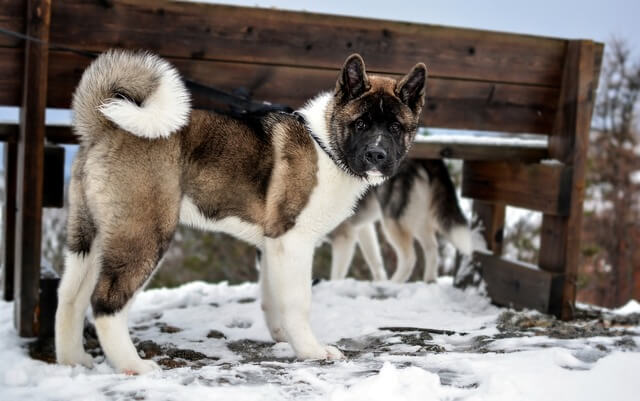 Socialization
This is the second most crucial thing you must do if you think about becoming an Akita owner. These dogs should start the socialization process as soon as possible. Dogs that are not well socialized are prone to behavioral problems and might react badly to situations they are not familiar with. This goes especially for these dogs that are naturally prone to being aggressive and dominant.
The truth is, no matter how well you socialize or train your dog, it might never learn to play well with others. These dogs might never learn to tolerate other dogs, especially those of the same sex.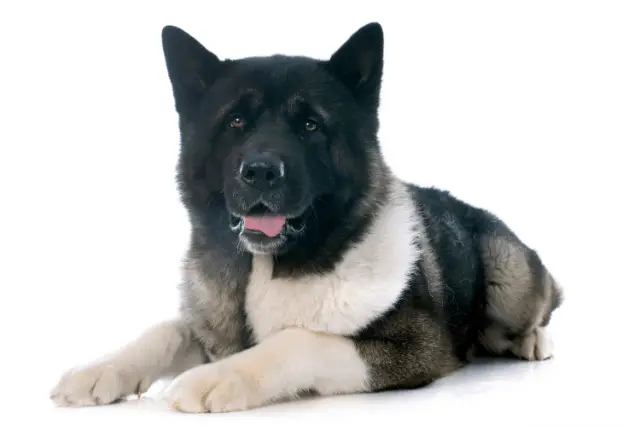 Akita and children
Early socialization and proper training can teach them to behave even when children are around. Their temperament makes them more suitable for families with older children. American Akita can be a loyal guardian for children, but if they don't know how to safely interact with the dog, that could become a problem. These dogs will not tolerate being mistreated, and they will clearly let you know about it. They are also pretty large, so they could easily knock kids over.
If you are a parent with small children, getting this breed is not the best option.
Akita and other pets
These dogs have a strong prey drive, and they are not the best fit for other pets. They have a strong prey drive, so they will most likely try and catch smaller animals such as gerbils, hamsters, squirrels, or rabbits.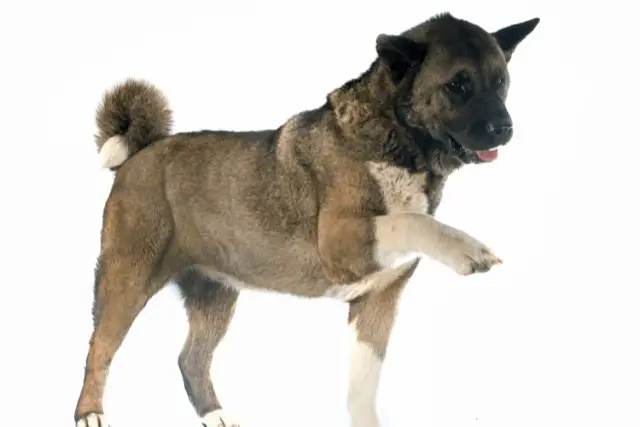 This is a breed that prefers to be the only pet in a household.
Coat and Care
This breed has a thick, double coat that all spitz-type dogs have. Their coat was developed as an adaptation to the living conditions in the mountainous region of Japan. Temperatures were low, and these dogs needed to be protected to perform their hunting and protective duties successfully.
The best way to make sure their coat stays healthy and beautiful, you should brush your dog at least a couple of times a week. Double-coated dogs (at least the vast majority of them) blow their entire undercoat twice a year during the shedding season. At that time, you should brush them daily, even twice a day, if you want to keep the loose hair at bay. Even that might not be enough, and you end up with a home full of Akita's hair.
Owners often think that longer dog coats need to be washed more often, which is not actually true. If you are taking proper care of their coat by regularly brushing it and cleaning any debris or dirt, you won't need to bathe your dog that often.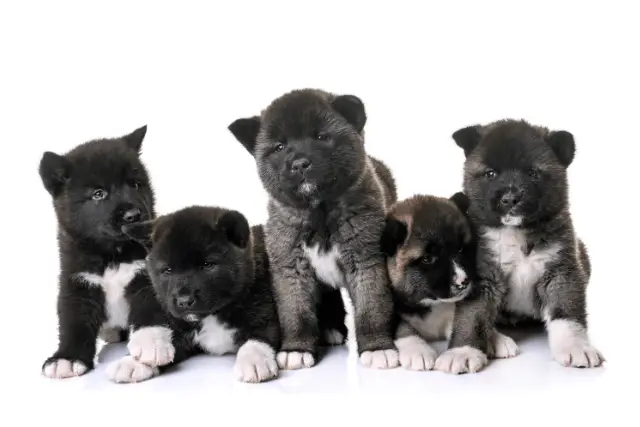 It is nice to have a good-smelling dog inside the house, but a bath every three to four months will do the trick if their coat is healthy and well-groomed. Make sure you check their ears and trim their nails regularly. Brushing their teeth or providing them with a teeth-cleaning toy will take care of the tartar and plaque build-up.
Health
Like any other dog breed, the Akita can potentially develop health problems. If you are buying a dog, make sure the breeder can provide you with the necessary health tests and guarantees. Always ask to see the results of tests from the puppy's parents. The health problems these dogs are associated with are:
Progressive Retinal Atrophy - Group of diseases that affect the retina and cause it to deteriorate over time.
Hip dysplasia - Genetic problem affecting hips resulting from an improperly formed hip joint.
Hypothyroidism - A health problem caused by the hyperproduction of hormones from the thyroid gland.
Sebaceous adenitis - Inflammation of sebaceous glands under the skin that leads to the destruction of them.
Gastric Torsion - Also known as bloat. A dangerous condition that causes the stomach to twist (torsion).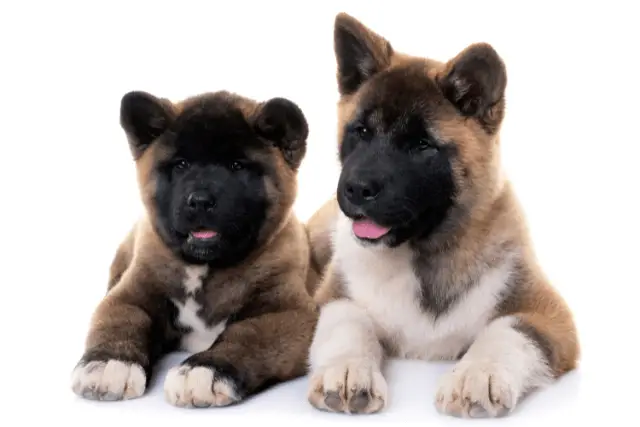 The Akita is generally considered a relatively healthy breed that can live 10-12 years.
Breeders
When getting a dog, the most important thing is to get it from a responsible and reputable American Akita breeder. These dogs are energetic and protective, and getting a poorly bred dog can have catastrophic results. Responsible breeders will breed dogs that don't only look good but have great characters as well.
You must find a good Akita breeder that can help you learn about this breed and make an informed choice about getting a dog with these characteristics.
If you are unsure whether this is the breed for you, check out this FREE GUIDE that will help you decide which dog breed is right for you.
SEARCH AMERICAN AKITA BREEDERS
World Dog Finder team

Breed History
Much of the American Akita's history is directly connected to the Akita Inu's history, and it is hard to look at them as two separate breeds. However, there are apparent differences these days.
These dogs were named after the Akita prefecture in Japan, where their origins lay. Their recorded history begins in the 16th century, when the original Japanese Akita Inu dogs were used for hunting and protecting the Japanese royals.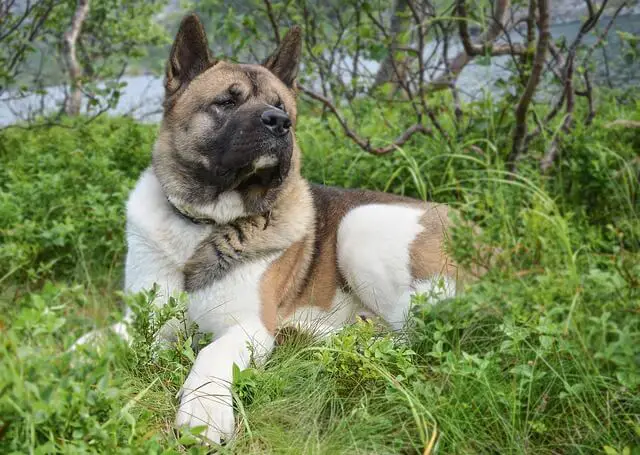 The Japanese were stringent regarding the ownership of their 6 native breeds, and foreigners were not allowed to own or buy an Akita; they were only allowed to be given as a gift from the Japanese officials and nobles.
The Akita breed's American strain was first introduced to the US by soldiers returning stateside after the invasion of Japan during the Second World War. A theory says that a Japanese man tricked an American soldier into buying an Akita crossbreed. The soldier was led to believe that the dog was a pure-blooded Akita.
and more soldiers brought back these Japanese dogs, and after a few litters, the American Akita was formed as a breed with consistent character traits and looks that define a breed. After the Akita Club of America formation, dog owners and breeders pushed for full recognition by the AKC, which finally happened in 1972. To this day, the owners and breed enthusiasts cannot agree on a long line of topics regarding this breed.