Best 3 Weighted Dog Vests For Your Dog
14.06.2021.
Every product and service on World Dog Finder is independently selected by our editors, contributors, and experts. If you purchase something through our links, we may earn a referral fee. Learn more
---
Weighted dog vests are versatile and have different helpful uses in a dog's life. A weighted dog vest can be used for physical and mental training. It will provide the dog with plenty of physical exercise and, in times of need, lessen tension and anxiety. This is an excellent product for dogs that need to build muscle mass and enhance their cardiovascular condition.
How do weighted vests work?
As we mentioned, weighted dog vests have several purposes - they can be used for physical training and for reducing tension and anxiety. It might seem weird, but here is how weighted dog vests work;
Physical training - This is pretty straightforward; the vest has weighted pockets on both sides, making walking and running harder. It is an excellent tool for overweight dogs that need to lose weight.
Mental training - While mental training might be misleading, the weighted dog vest provides certain mental benefits. A weighted vest's pressure makes aggressive dogs calmer and more susceptible to learning. It provides comfort and boosts the dog's confidence.
Here are the best-weighted dog vests;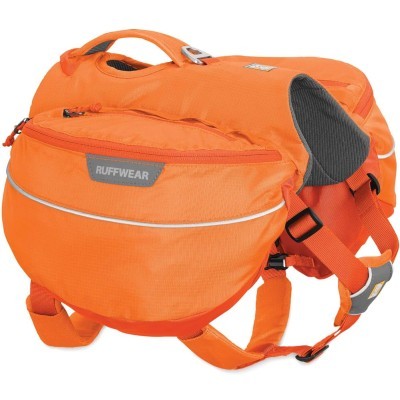 Our top pick in this category is actually not designed to be a weighted dog vest. The RUFFWEAR Approach Dog Pack is actually a dog backpack for camping or hiking. Still, it can easily double as a weighted dog vest. All you have to do is place something heavy on both sides of the vest, and you will end up with a weighted vest. If you love exercising with your dog, you can simply place two large water bottles, and the weight will get reduced as you progress. This vest is a fantastic product that comes with adjustable straps and plenty of storage space. Plus, we love the "screaming" orange color - it makes your dog easily visible in all sorts of conditions.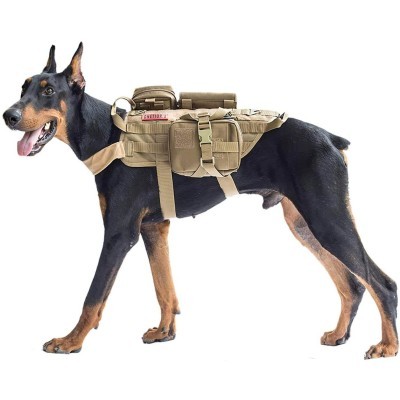 We love the OneTigris Tactical Dog Molle Vest because not only does it look cool, it has many useful features. This product comes with detachable pouches, so you can add more weight or reduce it. This weighted dog vest will adjust to the dog and their needs. It is made of nylon, so you can be sure it is durable enough and can withstand training and hiking with ease. It has a military design that simply looks amazing on dogs like Dobermans or Rottweilers. You don't have to have one of these breeds; this product works well with all large dog breeds.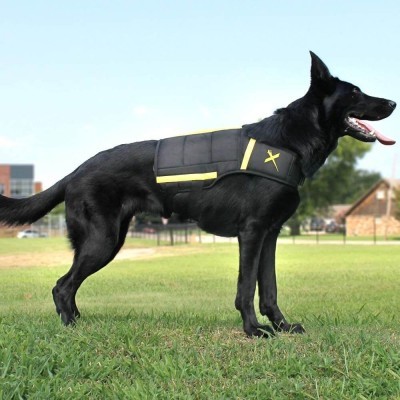 If you are looking for a weighted dog vest that will provide tension and anxiety release, we advise you to get the XDOG Weight & Fitness Vest for Dogs. Not only does it look cool, but it is also convenient and easy to use. Dogs with anxiety or emotional issues can be snappy, so you'll want to put a vest on them fast and safe. You can simply place the weight bags in the vest's pockets and see the immediate mood change in your dog. Plus, the snug fit is fantastic for all active dogs that need to tire themselves out every day. German Shepherds, Belgian Malinois, and Border Collies will love their new weighted vests.
World Dog Finder team