What's the Best Pit Bull Shampoo?
05.01.2022.
Every product and service on World Dog Finder is independently selected by our editors, contributors, and experts. If you purchase something through our links, we may earn a referral fee. Learn more
---
Grooming should play a large part in every dog's life. It is crucial not only for their looks but for their health as well. Grooming should involve brushing, oral hygiene, nail trimming, ear cleaning, and bathing. If you're a Pit Bull owner, you probably already know these things. You might also know that your dog can get smelly after playing with other dogs in the park or rolling into something smelly. That's when you should really have the best Pit Bull shampoo at home.
You shouldn't bathe your dog too often. It can strip them of the protective oils they naturally have in their coats, but when you do bathe them, you should use the best possible shampoo for your Pit Bull. The best Pit Bull shampoos are natural, sensitive, and leave a great scent. If you're wondering what those might be and you're overwhelmed by the sheer amount of products to choose from, check out these fantastic recommendations;
The best Pit Bull shampoos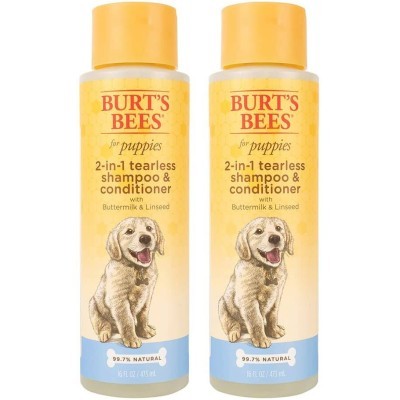 Pit Bulls might be tough dogs, but they can have sensitive skin. That's why our top pick for the best Pit Bull shampoo is the Burt's Bees for Dogs 2 in 1 Dog Shampoo & Conditioner. This shampoo has a mild formula that contains buttermilk, honey, and beeswax to soothe your dog's skin and make their coat soft. This product is very gentle, and you can even use it yourself; it's that good. Plus, after you bathe your dog with this shampoo, your dog will smell fantastic for the next couple of weeks.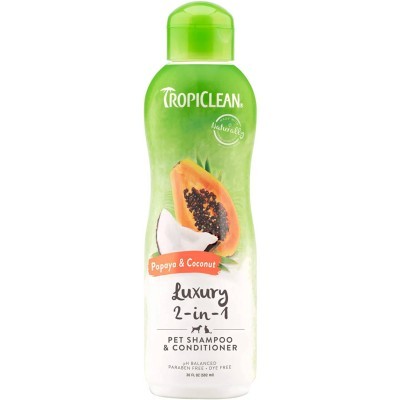 After speaking with many Pittie owners, we can confidently say the TropiClean Dog Shampoo is a product you should be pretty happy with. Dog owners love the tropical scent of papaya and coconut this shampoo has. This product has balanced pH levels, so your dog's skin doesn't get irritated. It doesn't contain dyes, soap, or parabens. It will moisturize the dog's skin and leave their coats shiny, soft, and ready for cuddles.
Many Pit Bulls are rescued each year from terrible conditions. One of the things that can be heavily affected is their coat quality and skin. That's when the Veterinary Formula Clinical Care Antiparasitic & Antiseborrheic dog shampoo comes into play. It has a special formula that can ease all sorts of skin problems a Pit Bull can have. Veterinarians and dog rescuers love this product because it can help them deal with things like seborrhea, mange, and parasitic infections.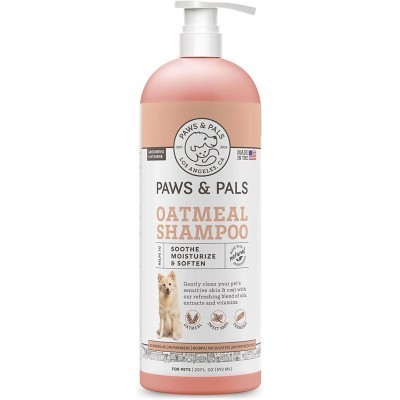 If your dog doesn't need a strong medicated dog shampoo, you want to use something that'll just deeply clean them and leave them smelling fantastic. Paws & Pals Dog Shampoo will do precisely that. However, it can also help relieve your dog's itching problem. This dog shampoo has a special formula with oatmeal to help you deal with dry, flaky, itchy dog skin. It will deeply moisturize the dog's skin, making it healthier. The dog's coat will be soft and smell fresh for quite some time.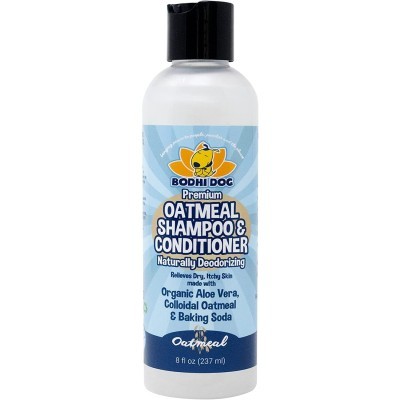 Another fantastic choice for your Pit Bull is the Bodhi Organic All Natural Oatmeal Dog Shampoo and Conditioner. This shampoo contains oatmeal, aloe vera, and baking soda. It doesn't contain parabens, SLS, or alcohol, which means your dog should have no problem using it. One of our favorite things about this Pit Bull shampoo is the scent it leaves on your dog. You simply need to open the bottle and smell the fresh apple scent this shampoo has to know how good your dog will smell.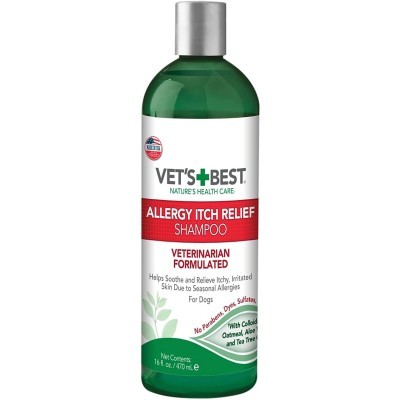 Pit Bulls can get allergy-caused dermatitis, which is relatively common amongst these dogs. In fact, skin issues are the most common reason dog owners visit vets. If you want to help your dog get rid of the itch caused by allergic dermatitis, you can get Vet's Best Allergy Itch Relief Dog Shampoo. This shampoo's special formula will help ease skin issues like redness, dry skin, itchiness, or hot spots. It is an excellent choice for all dogs prone to skin issues.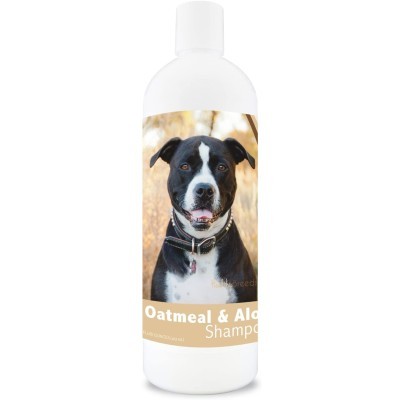 Healthy Breeds Oatmeal & Aloe Dog Shampoo is specially formulated for Pit Bulls (at least that's what the manufacturer claims). We think they simply made a gentle formula with oatmeal and aloe vera that works for most dogs with sensitive skin. However, their breed-specific marketing effort was successful, and Pit Bull owners seem to love this shampoo. It will not interfere with your dog's topical flea and tick protection, and you can be sure it will leave your dog smelling fresh with the Pina Colada scent.
World Dog Finder team