Most Popular Italian Dog Names For Puppies (200+ Choices)
---
When it comes to picking the right name for your puppy, it can be very confusing and difficult to make up your mind. There are downsides to picking from so many possible options. It is no wonder some dog owners find themselves in loads of trouble. However, if you love Italian culture, lifestyle, or Italian names, we prepared a list that might help you. However, before you decide on a specific Italian dog name, there are some things you should know.
How to pick a dog name?
Picking a dog name can be challenging, but maybe some of these general rules can help you narrow your search and make choosing the right name easier. When naming your new dog, here are some guidelines you should follow;
Short names
Short dog names are better than long names. The same rule applies when it comes to Italian dog names. You want to pick a name you can say quickly and resoundingly. In case you need to get your dog's attention, you want a name that will grab their attention. Short names are usually a lot better for that than long dog names.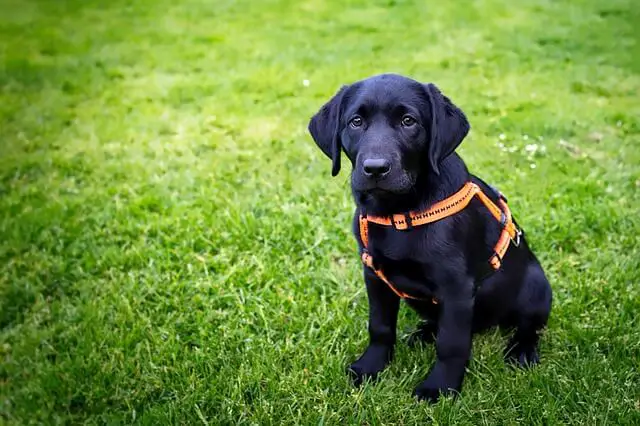 Family member names
If you have a family member called Vicki, naming your dog Vicki is not the best idea. This is a recipe for confusion, and your family member and your dog will have no idea who you're actually calling. It is best to avoid naming your dog the same as your family member.
Names that sound like commands
Your dog will have to learn basic commands like "Sit," "Stay," and "Come." Picking dog names that sound like these basic commands is not the best idea. Your dog will be confused and will not know whether you are saying their name or giving them a command. Avoid dog names like "Kit," "Shay," or "Cam."
Choosing an Italian name for your dog
If you followed all of these guidelines mentioned above, you are ready to start picking Italian names for your dog. However, there are many Italian names for your dog you can choose from. Picking the right can still be challenging. Here are some things that can help;
Make a list
Take advice from Santa and make a list of Italian dog names you like. Pick a couple and talk to your SO, friends, and family members. Ask them for advice and look for the meaning behind the names. They might help clear your mind, but make sure you are the one that picks the name. It is your dog that will have to live with that name.
Test the name
Some Italian dog names might sound great on paper, but they don't roll over the tongue that easily when you try to say them. Plus, you need to see how your dog will react to it. If your dog's ears prick up or they tilt their heads, that might be the right name. If your dog ignores you, you might want to reconsider the name. However, even if your dog doesn't react to it at first, you can still get used to a specific name if you use it enough.
Now that you know what to look for in Italian dog names, here are some Italian names for your dog that can help you choose;
Female Italian dog names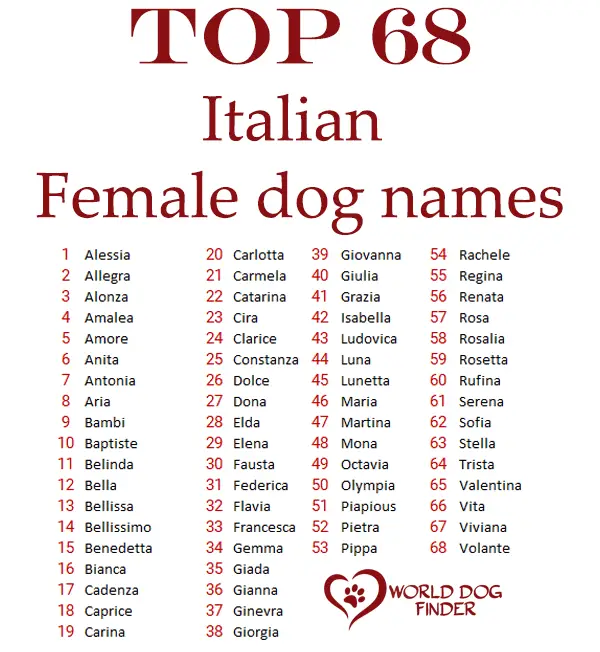 Male Italian dog names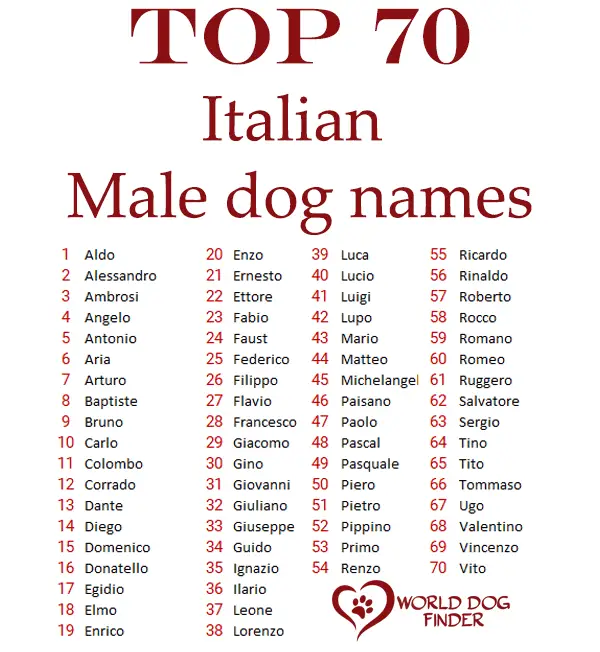 Italian dog names inspired by Italian fashion, geography, celebrities, and cuisine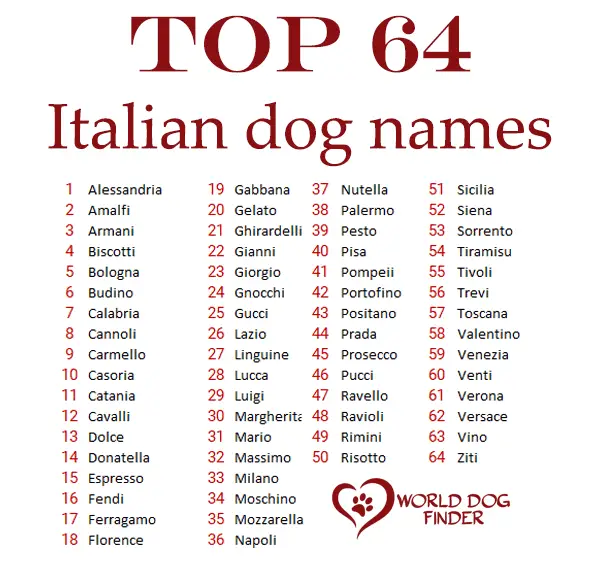 World Dog Finder team