World Dog Show - WDS 2023
---
While it might be a bit early to discuss the dog show schedule for 2023, it is never too early to plan your and your dog's show schedule. In 2022, there will be two World Dog Shows; the delayed one in Madrid and in Sao Paolo. Euro Dog Show in 2022 will be held in Paris, and the world's biggest dog show event in 2023 will be held in Switzerland. Here's what you should know about the World Dog Show 2023.
Where will the WDS 2023 be held?
The FCI general assembly and the World Dog Show are scheduled to be held in Geneva, Switzerland. The Swiss Kennel Club will be the host, and they cannot be more excited to organize what promises to be one of the highlight dog show events in 2023. Switzerland was home to two previous WDS, in 1979 and 1994. Those shows were held in Bern and were superbly organized.
Offer for registered and official breeders - Join the World Dog Finder Breeder Program to find new customers for your puppies, and to spread the word about your kennel.
Where is the venue?
Geneva and Switzerland are home to some of the world's largest expos. Luckily, there are fantastic showrooms where the venue can be held. For the World Dog Show 2023, the venue is the Palexpo showgrounds. Euro Dog Show 2013 was held there, and it was absolutely fantastic.
This venue features more than 100.000 square meters of space where the actual rings will be placed. This venue is also home to the famous Geneva International Motor Show. It is one of Switzerland's best venues, and if all goes well, this will be an event to remember.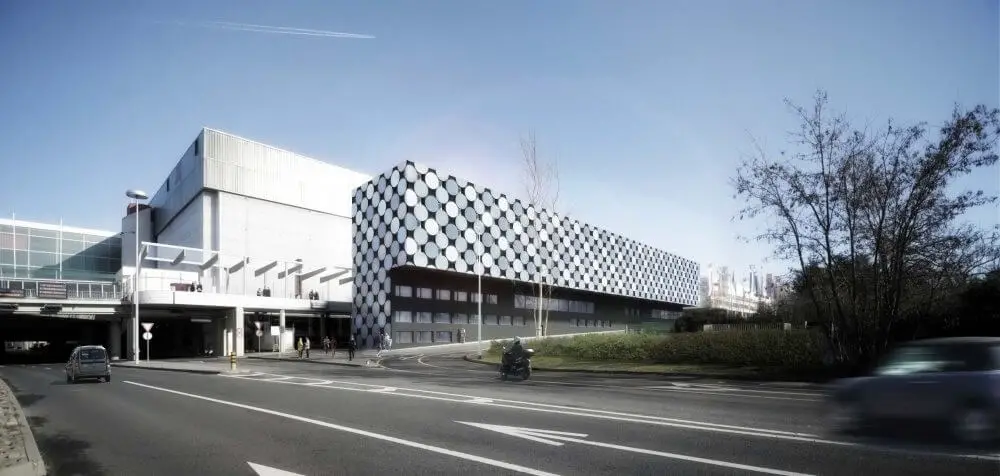 Geneva has the largest selection of hotels and private accommodations, so make sure you reserve yours on time. Most hotels and accommodations are dog-friendly, but it would be wise to check with them beforehand.
World Dog Show 2023 dates
The exact date of the WDS 2023 is 24 - 27 August 2023. After some consideration and meetings with the Swiss Kennel Club, the FCI agreed these would be the best possible dates. Plus, Switzerland in August is very dog-friendly and appropriate.
What's the weather like?
Getting the exact forecast for the World Dog Show in 2023 is a bit tricky. However, temperatures in Switzerland are very mild, and you can be sure your dog will enjoy it. The highest temperature in August was 78 degrees, and the lowest was 55. Those are suitable temperatures for dogs and dog owners. Make sure you bring appropriate clothes.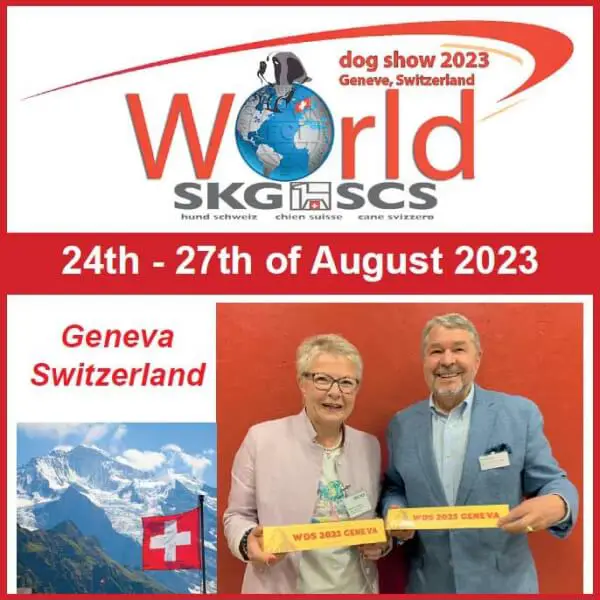 How to reach Geneva?
The good news is that Geneva is really well connected. Over 50 international airlines are flying to Geneva, and there are more than 142 direct flights from different cities across the globe. The railway station is pretty close, and in 6 minutes you can reach the city center.
Not only is Geneva fantastically connected with planes, but it is also connected with trains. The high-speed railways can reach any part of Switzerland, so your arrival at the World Dog Show 2023 should be fairly easy. There is even a train that reaches Geneva from Paris in 3 hours.
In conclusion
The World Dog Show 2023 will be held in Geneva, Switzerland, from 24 - 27 August. It will be held in the Palexpo showgrounds that feature plenty of space and is home to other famous shows, like the Geneva International Motor Show. The weather in August should be warm, and the venue and city are well connected. It looks like it will be a show to remember, so make sure you and your dog make reservations. See you there!
World Dog Finder team