World Dog Show 2020 - Madrid
---
OFFICIAL ANNOUNCEMENT 2020 FCI WORLD DOG SHOW IN MADRID IS POSTPONED. The WORLD DOG SHOW will be held in Madrid FROM 17-20 December, 2020.
The World Dog Show is a four-to-six-day-long international dog show held annually since 1971. It is one of the largest and the most important dog shows in the world that includes agility, obedience, junior handler, conformation, and other events and demonstrations. The honor of being a host of the World Dog Show 2020 was given to Spanish Royal Canine Society (RSCE). Spanish Royal Canine Society is one of the oldest National Canine Organizations in the world which main goal is to conserve and improve the dog breeds in Spain, with a special interest in the Spanish autochthonous breeds.
The World Dog Show will be held from 23rd to 26th of April 2020. Madrid was chosen host by the General Assembly of the Fédération Cynologique Internationale (F.C.I.), a world canine organization founded in 1911. The World Dog Show 2020, held in Madrid, Spain, is expected to feature approximately 15,000 participating dogs of more than 300 different breeds. These dogs will be judged by 100 international canine judges.
There will be three different shows held in Madrid from 23rd to 26th of April 2020: World Dog Show 2020, CAC-CACIB Show, RSCE Winner 2020 and CAC Specialty Show.
If you are having difficulties with entering the show, or are having some question about the show, feel free to contact the organization team of the World Dog Show 2020 via email [email protected].
World Dog Finder would like to take this opportunity and invite you to entry the World Dog Show 2020. It will be a show to remember, with a strong competition and a lot of visitors. 
There are some important rules and restrictions to know before travelling to Spain with your dog. If you are travelling to World Dog Show 2020 from an EU Country, your dog must be microchipped or tattooed (if this was done before 3rd July 2011 and is still visible) and have a European passport. The dog must be vaccinated against rabies. Puppies under 15 weeks cannot enter Spain.
If you are traveling from a non-EU country into Spain, the dog must have an official and signed by a veterinarian zoo sanitary certificate from the country of origin and present a declaration in Spanish, along with a certified copy of the identification and vaccination data of each dog. Also, if you are coming from a non-EU country, you must enter with your dog through one of Entry Points for travelers and present documents listed above to the Guardia Civil.
If dogs and owner/handler are travelling separately, there is a maximum of five days between the arrival of the owner/handler and the dogs allowed.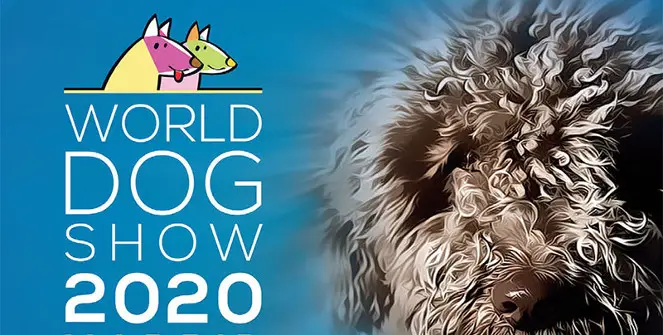 If you are an official breeder, feel free to make a profile on World Dog Finder website. Putting pictures and information about your dogs, puppies, current or upcoming litters, is completely free. By creating a profile on our page, people can find your kennel more easily, leave a comments or reviews and if they are interested in your dogs they can contact you.
Everyone at World Dog Finder wishes you the best of luck in the World Dog Show 2020!
World Dog Finder team