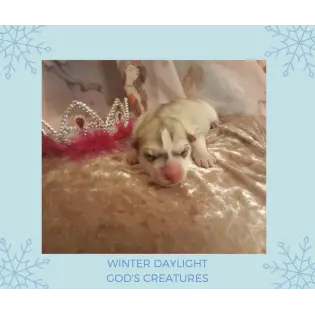 "W"
Siberian Husky
Date of birth: 23.01.2021.
La Dam Latea Dark Midnight Dream excellent,CAC,JCAC,JBOB,4x BOB baby ✅HD: A, DNA profile ❤Joy Of Live Siberian Night Star (excellent,CAC,BOS) ✅ HD: A PUPPIES BORN 23.01.2021 5 FEMALES OPEN RESERVATION!!! ▪Reservations are open▪ GOD'S CREATURES FCI 12/16 CROATIA info: [email protected] +385 97 755 2787 viber, wap
Breeder profile
There are no puppies yet.