CACIB Slovenian Derby Winner 2019
---
CACIB Slovenian Derby Winner show 2019. is to be held on October 18th,19th and 20th on the Celje Fair, Dečkova cesta 1 in Celje, Slovenia. It is organised by the Slovenian Kennel Club and here are all the necessary information you need to know about the upcoming show.
Special Show for Spaniels and Flushing dogs (19.10.) and Special Show for FCI 6 withouth Rodesian Ridgeback (20.10) are organised within the CACIB Show – so only entry/payment for CACIB is necessary.
Special Shows for FCI 1 withouth German shepherd and FCI 4 & German hunting terrier are organised on 19.10.2019 after the CACIB show by the Clubs. More info in the attachment below. Please send the entry and payment to the contacts stated in the club info.
LOCATION and the adress of the Show:
Celje Fair, Dečkova cesta 1, Celje – (46.2410° N, 15.2725° E)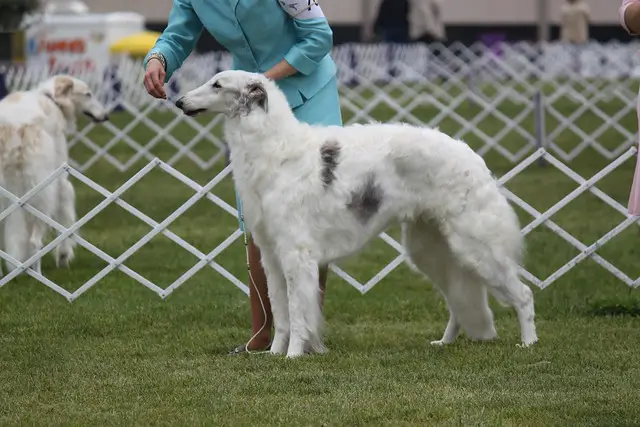 New rules for the Title "Slovenian beauty championship" - Only valid for CACIB Derby Winner shows and Special Club Show
Dogs which will get Junior Winner (PRM) obtain for the Slovenian Derby Winner 2019 Title.
Closing date for the entries is 27.09.2019.
All the information regarding the show: [email protected]
Phone information: +386 31 734 550 or +386 31 331 365
There is also the possibility in online entry on the official Slovenian Kennel Club website. Payment with credit cards is NOT POSSIBLE on the online system.
Send entry to: Kinološka zveza Slovenije, Zapoge 3d, 1217 Vodice, Slovenija or e-mail: [email protected]
Payment info:
Beneficiary: Kinološka zveza Slovenije, Zapoge 3d, 1217 Vodice, Slovenija

Bank: A BANKA d.d., Slovenska cesta 58, SI – 1000 Ljubljana, Slovenija

IBAN: SI56 0510 0801 5987 920

BIC: ABANSI2X

Refference: 00-70000
Please read the whole entry form and fill all the empty spaces in legible font. It is imperative that you also send them a copy of: pedigree, FCI working certificate if you are entering your dog to working class, copy of national or international championship if you are entering your dog to champion class and a copy of payment if you payed in advance. Every exhibitor will receive an entry confirmation before the Show. This is also considered as a ticket for one person. Exhibitors, that will provide an e-mail address on the entry form, will receive the confirmation on their e-mail address.
Below the text you can find all the necessary documents you will need.
If you are an official breeder, feel free to make a profile on World Dog Finder website. Putting pictures and information about your dogs, puppies, current or upcoming litters, is completely free. By creating a profile on our page, people can find your kennel more easily, leave a comments or reviews and if they are interested in your dogs they can contact you. You can register here for free.
Everyone at World Dog Finder wishes you the best of luck in the Slovenian Derby Winner Show!
World Dog Finder team